Opinion
Black Americans are still waiting on their place in the Biden agenda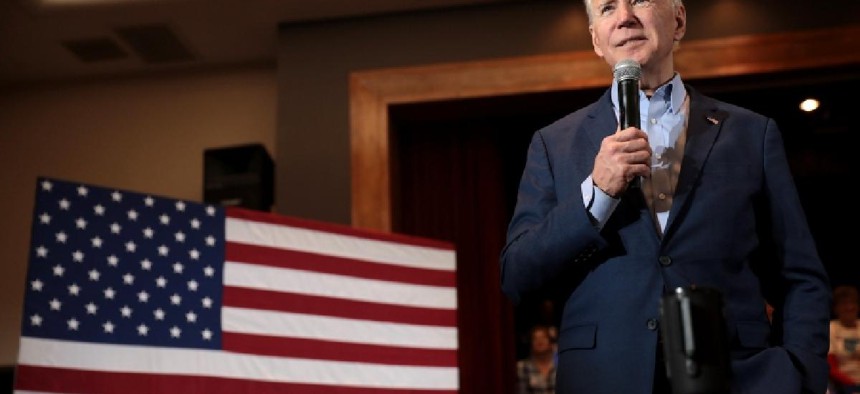 Over the past month, President Joe Biden's administration has been preoccupied with the crisis in Ukraine. President Biden has passionately condemned the actions of Russian President Vladimir Putin while saluting the resiliency of the Ukrainian people. However, while the president has prioritized the Russian invasion of Ukraine, inflation and the economy, he hasn't shown the same sense of urgency for issues that affect African Americans. This is particularly disappointing considering how pivotal the African American vote was in delivering the White House to Biden in 2020.
To be clear, all Americans should stand in solidarity with the Ukrainian people during this violent attempt by Russia to overthrow a democratic state. And it is fair to expect that same level of an urgent response over the violent attempt to overthrow our democracy in the U.S. just over a year ago on Jan. 6, 2021. 
---
---
Between the ongoing crisis in Ukraine and the pandemic, the president has a lot on his plate to be sure. The conflict between Russia and Ukraine could have global implications and undoubtedly deserves the president's attention. But should a crisis overseas supersede issues that affect Black Americans at home?
In the second full year of his presidency, the issues that the Black community faced in 2020 are more prevalent than ever. African Americans are still disproportionately affected by police violence and discriminatory voting policies. Our communities still suffer from a lack of opportunities and resources due to the racial wealth gap. Black students still take on student loan debt at higher rates, and also borrow greater amounts to fund their higher education. This begs the question: just how much of a priority are African American communities for the Biden administration?
In 2020, Biden called for police reform following the murder of George Floyd during his election campaign. "I see you, I hear you and I'm angry as well," he told us during an online town hall during the nationwide protests. In his State of the Union address, Biden called for increased funding for police, but did so without any mention of how to hold police officers accountable in cases like George Floyd's and Breonna Taylor's. Once again, I have to wonder, where do the president's priorities lie? 
Biden infamously remarked during his 2020 presidential campaign, "If you have a problem figuring out whether you're for me or Trump, then you ain't black." It was Black Americans to whom Biden appealed to for support, and it was Black Americans who turned out at the polls to secure the election for Joe Biden. The Black community showed up for Biden when he needed it; it's time that he showed up for us. 
Mustafa Rashed is the president and CEO of Bellevue Strategies, a Philadelphia-based government relations firm.