Opinion
A suggestion on restoring impartiality and objectivity to election administration
In an op-ed, two Republican state representatives argue for election reforms in the commonwealth.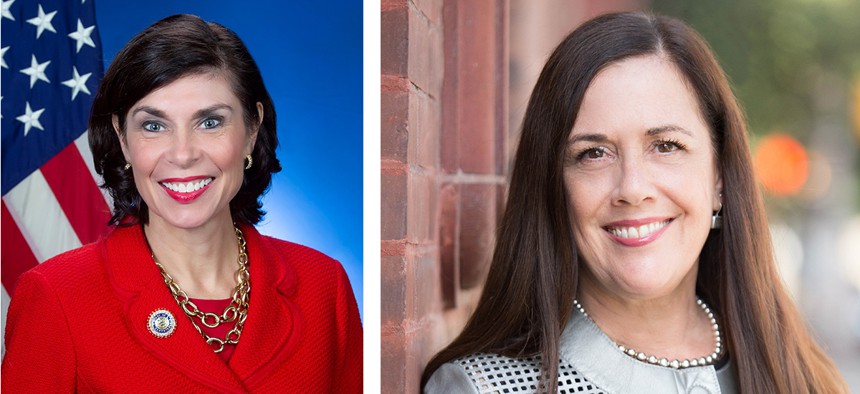 It wasn't long ago that we observed the annual highlight event of Major League Baseball, the 2022 All-Star Game. While the fundamentals of baseball – throwing, catching and hitting a ball – appear to be quite simple, observing the sheer talent on display at the Midsummer Classic showed us it is not.
Of course, baseball is impossible to play without someone to call the balls and strikes. The game's integrity is sustained by the impartial umpires enforcing on-field rules and rendering decisions on judgment calls. 
Like baseball, our elections require impartiality from those who administer our process of choosing the representatives of our government. The integrity of our elections process is the foundation of our republic. 
Among the many concerns arising from the 2020 election was a novel funding mechanism. A nonprofit, funded largely by Facebook founder and CEO Mark Zuckerberg, poured more than $22 million into Pennsylvania. Zuckerberg's Facebook has been under intense scrutiny for its failure to recognize posts that were a threat to democracy and for having uneven rules. This type of funding, and really any third-party money, has the ability to influence the outcome of an election. 
Emails uncovered earlier this year (allegedly) showed Pennsylvania Department of State employees attempting to steer these nonprofit dollars to certain Democratic-leaning counties. One lucky county saw its elections budget double, while others were hardly given the opportunity to apply. If this practice of accepting private funding was to continue, the same problem would arise whether the next administration overseeing elections were Republican or Democrat. 
A key part of election reform efforts, Senate Bill 982 reaffirms it is the responsibility of state government to determine how election administration should be funded. The bill received an overwhelming bi-partisan vote in the Senate and was signed into law by the governor as Act 88 of 2022.
To assist in preparing for subsequent elections, we created the Election Integrity Grant Program and allocated $45 million in state money to provide every county in the commonwealth – large or small; urban, suburban, or rural – with funding. We must help counties to meet today's very real challenges of conducting fair elections in an efficient, equitable and consistent manner. Beginning in August, counties can apply for the funding to help count and print ballots, secure the management of voting equipment, and cover other costs necessary to properly carry out free and fair elections in Pennsylvania. To further ensure fairness, the amount that each county can qualify for is based upon the number of registered voters in the county, as opposed to the total number of residents of a county. 
Deadlines for when vote counting can commence and for reporting the progress of where the vote count stands until it is completed, as well as requirements for ensuring voter registration records are up to date and accurate, are also included in Act 88.
No matter the source of the contributions or the motivations for the aid, millions of dollars coming in from national figures or organizations naturally raises suspicions of hidden agendas.  Tracking such an influx of cash is problematic at best. We should not be forced to investigate this practice after every election, the results of which could easily erode the integrity of election outcomes. 
Voting is paramount among our basic rights. The responsibility for properly running and funding elections is vested in the government. Act 88 is a step forward in ensuring the impartial and objective enforcement of our voting process and security of our elections.
Republican state Sen. Kristin Phillips-Hill represents the 28th district in southern York County. Republican state Sen. Lisa Baker represents the 20th district in Luzerne, Pike, Susquehanna, Wayne and Wyoming counties.