Opinion
We're in a recession – despite any rosy indicators
Much of this 'good news' is simply that the economy isn't as bad as it was.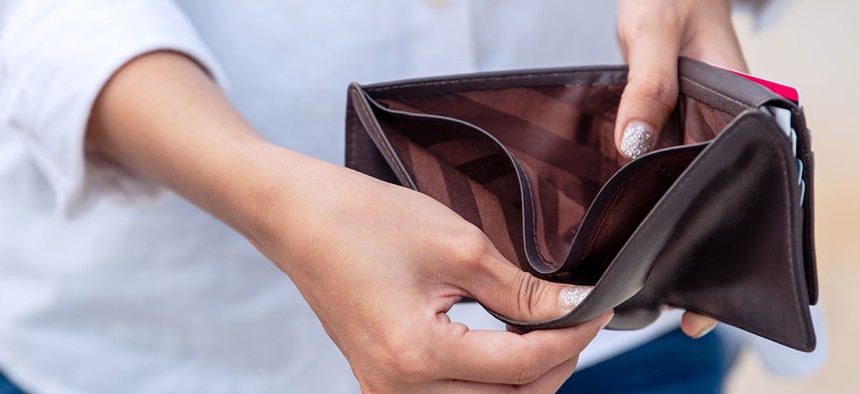 Is the economy in a recession? Facts tell us yes – regardless of what the Biden administration claims.  
Real U.S. gross domestic product (GDP) – our nation's total economic output – declined by 0.9% in the second quarter of 2022, following a decline of 1.6% in the first quarter. Historically, economists have considered two consecutive quarters of negative growth a recession. 
The Biden administration and media defenders challenge the standard interpretation of "recession," arguing that other indicators show the economy's in pretty good shape. But denying a recession is more about alleviating voter fear than accurately representing the current state of the economy.  
Much of this "good news" is simply that the economy isn't as bad as it was. 
For instance, CNN reporters point to the stock market's recent good run. But that follows a dramatic bull market – the S&P 500 had the worst first half year since 1970 and remains down 10% for the year to date. 
Consumer sentiment in August isn't as low as it was in June or July – but those were the worst two months ever for the survey. Meanwhile, consumer sentiment remains at near record lows.  
The country's current low unemployment rate is a similar story – at  3.5%, it matches pre-pandemic levels. Pennsylvania's rate, while the sixth highest among states at 4.5%, is the lowest it's been since 2019.  
Why aren't people returning to work? One reason is that pay hasn't kept up with inflation.
But the unemployment rate only tells part of the story – for the truth, let's consider the whole picture. After a solid July, total U.S. employment finally recovered to match the levels of February 2020. But with a growing population, that means a smaller proportion of people are working. The Labor Force Participation Rate (the percentage of the population employed or looking for work) and the Employment to Population ratio are both significantly below pre-pandemic levels.  
In total, 5 million Americans have dropped out of the labor force since February 2020.  
In Pennsylvania, the employment numbers are worse. While 18 states have fully recovered from pandemic-era job losses – led by Utah and Idaho (each showing over 6% job growth since February 2020) – Pennsylvania continues to have fewer people working.  
Pennsylvania is still down 113,100 payroll jobs since February 2020, a 1.9% decline. The sectors hit hardest include hospitality and natural resource extraction. Approximately 112,000 people have dropped out of the labor force – and as a recent IFO analysis points out, this decline is among workers of all ages, with larger job losses among workers under age 55.  
Why aren't people returning to work? One reason is that pay hasn't kept up with inflation. 
Real hourly wages – after adjusting for inflation – have declined 3.0% over the past year. Adding to that, workers are, on average, working less – and real weekly pay is down 3.6% since last year.  
Driving this economic malaise is high inflation.  
While President Joe Biden celebrated that the Consumer Price Inflation showed zero growth for July, that means overall prices didn't fall either. The CPI remains up 8.5% since last year, near a 40-year high, and up more than 11% since Biden took office. 
While fuel prices dropped significantly in July, everything else went up.  
Pennsylvania families are in for some more sticker shock very soon. Utilities are raising electric rates in September 2022, some by as much as 18 to 1%. Gas prices are expected to increase again, and restaurants are raising prices to deal with higher food costs.  
These price hikes aren't "corporate greed," as the government is raising prices too. Post Office rates will go up in October, and the Pennsylvania Turnpike Commission set a 5% rise beginning January 2023. 
Politicians and the media are using a low bar to find improvements in the economy, but families that are hurting from the indicators of a recession know better – reality isn't as rosy. 
Regardless of any official designation or White House rhetoric, voters believe that the economy is in a recession.  
Consumers feel worse off because they are. In this recession, families need relief.  
Politicians need to stop the overspending that's fueling inflation and discouraging employment. Instead, lawmakers should limit government spending and impose work expectations on all benefit programs for healthy adults.   
Nathan Benefield is senior vice president of the Commonwealth Foundation, Pennsylvania's free-market think tank.