Interviews & Profiles
Trash talk: A Q&A with Terrill Haigler, a/k/a 'Ya Fav Trashman'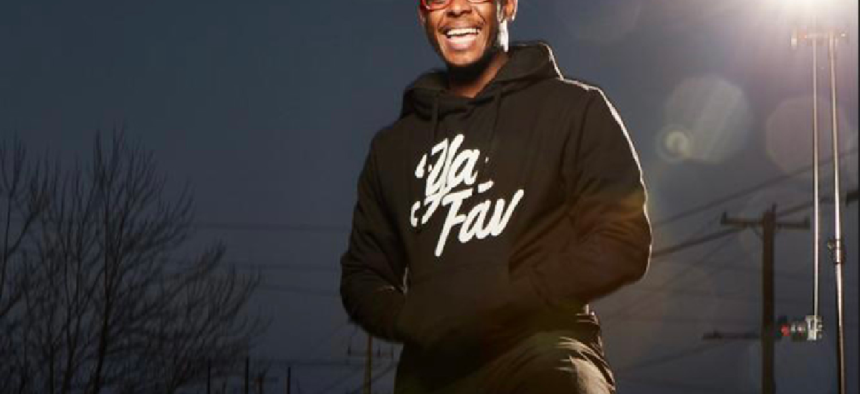 Terrill Haigler, a community advocate and former sanitation worker, wants to put trash in its place. 
Haigler, known around Philadelphia as "Ya Fav Trashman," made a name for himself during the pandemic calling out the working conditions of sanitation workers in the city. After garnering social media attention and raising money for PPE, his work made its way to the national spotlight. 
Haigler's got much bigger plans now. His own hauling business, Ya Fav Hauling Service, is set to begin this month with one dump truck. Outside of the everyday trash issues Philadelphia faces, many of its neighborhoods deal with illegal and short dumping. These garbage piles, often left by construction and demolition crews after projects, pose both health and safety risks to communities in addition to the eyesores they create. 
---
---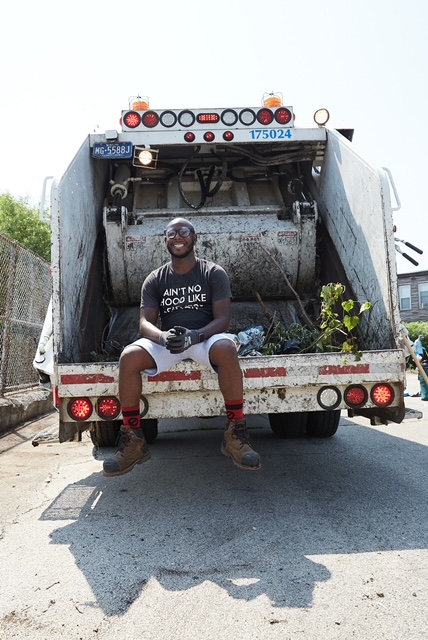 City & State spoke with Haigler about the ongoing issue, his new hauling business, and how he wants to change the trash can culture in the city. 
When you realized you wanted to make a difference, how did you come to the idea of having your own truck and hauling business?
Just knowing the process of what it takes to get illegal dumps removed out of the city, I just believe that if I can have my own hauling company that I could be a help or be an additional option for Philadelphians. The city is struggling to get off the illegal dumpings and short dumpings and to prevent them from happening. I figured if we're going to be hauling construction and demolition, I can get some of these illegal piles that the city hasn't gotten to yet.
Many people might not know much about the issue of illegal dumping in the city. Can you explain how construction and demolition dumping has become such a widespread problem?
The issue is that the housing market in Philadelphia is booming right now. Everyone is doing development and rehabs and DIY projects. But, the counter issue is that it costs $120 a ton to dump at a dumpsite. So, if you're a demolition crew who's just starting out and you're charging maybe $700, $800 or $1,200 for your demo, and you take six tons, that's about half of your profit. People are finding ways to not pay for dump costs, which means they're going to neighborhoods they deem dirty and dumping in vacant lots ... or they're going under old underpasses in North Philadelphia. 
What can the city do to increase that enforcement or allow other opportunities to reduce illegal dumping?
Resources. If you have someone with different options, and those options work economically, they'll stop dumping. If there was a period of time where only people from the city like mom-and-pop haulers could dump and it's at a fraction of the cost, they could buy a permit to dump there. So instead of dumping for $120, they're dumping for $65. I'm sure more people would use it because I like to think nobody wants to [dump illegally].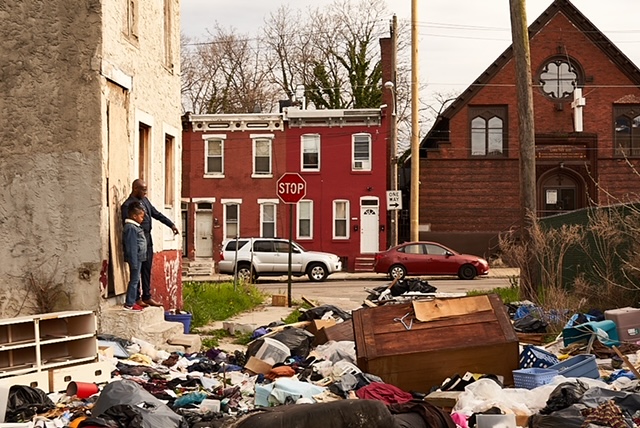 What is the plan for your hauling business?
I have a contract with a dump already here in Philadelphia. My plan is that I want every single demolition crew, contractor or developer to know that it's of the utmost importance that they hire haulers who are going to properly dump their construction waste. If you're dumping in a neighborhood, you're doing so much damage. I want to be the Amazon of hauling. I want to be so convenient and so affordable that people have no choice but to use me. Then we can probably start to see a decline in how many short dumplings pop up in the city. 
How do you plan on developing relationships with those demolition and construction crews?
I've been reaching out for the last two months. I used to work on a demolition crew so I've already had some connections with contractors and people here in the city. Some of them have already said 'as soon as you get the truck, let's get you moving. 
Where do you see this going in the future, maybe a year or two years from now?
I want to have all different kinds of trucks. I want trucks that are 10 yards and can fit down South Philadelphia streets, trucks with arms that can pick up dumpsters, and to be a real competitor in the hauling industry in Philadelphia. I want to be a valid competitor with the mission that I'm trying to get Philadelphia to a point where we don't even know what short dumping is anymore. 
You're also working on a children's book, "I'm Cool Too." Can you explain how that came to be?
The conversations in the book are about me and my children. When I first started in sanitation, they really didn't know how important it was. They were just like, 'Oh, you're not cool and who wants to be a trashman?' Throughout the pandemic, I realized that if my kids think that there are probably a lot of kids that think that. I wanted to use it as a tool to teach them how important sanitation workers are to the community and why we have to stop littering. If I can change five-year-olds' minds about littering, when they grow up, we're going to be creating a whole generation of people who don't litter.