Satire/Odd News
2023 & Me: Fake 'family' connections we wish were the real deal
We shook the state's political family tree and came up with some fanciful findings.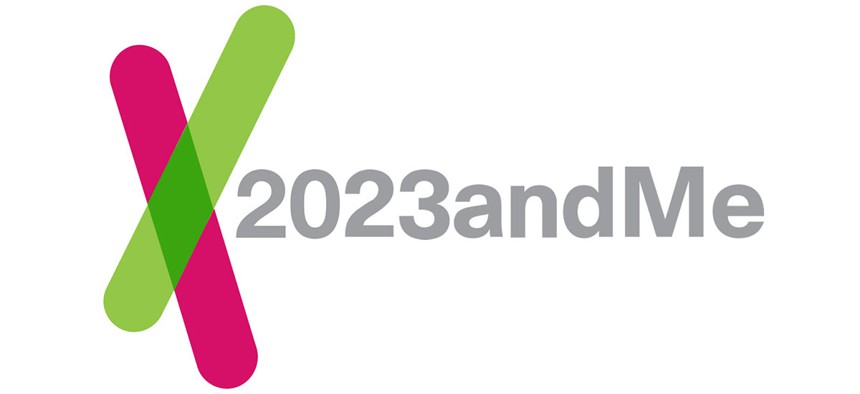 City & State decided to take a theoretical look backward – rather than forward – to come up with who in the commonwealth could potentially be kin. We devised some ancestral attachments of our own for some of Pennsylvania's politicos. While no DNA evidence supports these family trees, we'd like to think Henry Louis Gates would give us a pass this time.  
Entertainment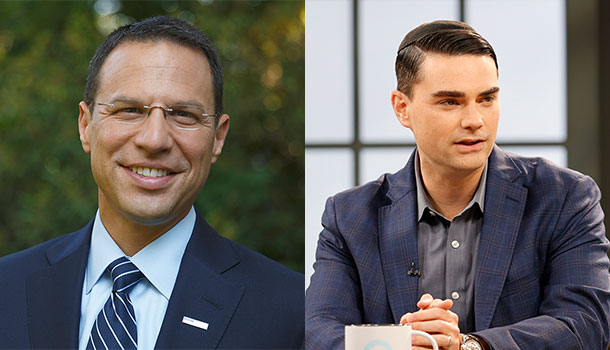 Gov.-elect Josh Shapiro & conservative political pundit Ben Shapiro
Despite falling on different sides of the political spectrum, these two may have more in common than meets the eye. Both come from Jewish backgrounds – Josh is Conservative and Ben is Orthodox. Both graduated near the top of their respective classes in college before going on to law school and careers in the political realm. Josh has made it clear he's not related to Ben – and we don't expect him to appear on "The Daily Wire" anytime soon.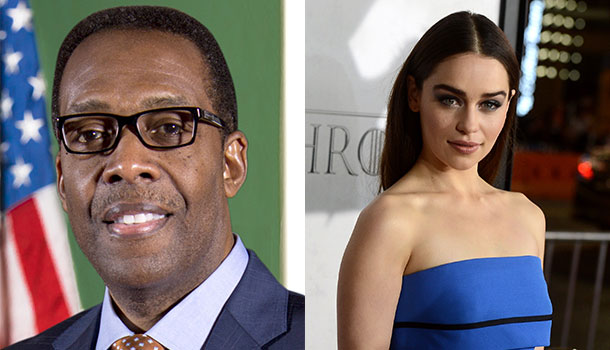 Philadelphia City Council President Darrell Clarke & Actor Emilia Clarke
Few understand power like the Clarkes. Darrell has been the leading lawmaker in City Hall since 2012, while Emilia played Daenerys Targaryen in the HBO series "Game of Thrones." Looks and location may separate these two, but with major leadership changes on the horizon, both are focused on ensuring those in power remain … unsullied.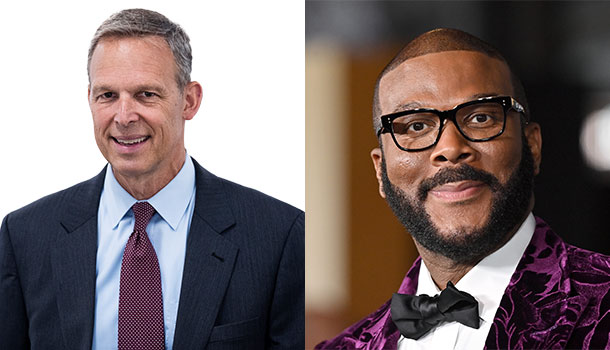 U.S. Rep. Scott Perry & actor and filmmaker Tyler Perry
If there's one thing the Perrys have in common, it's a familiarity with drama. Scott has been under fire recently for his efforts – specifically his text messages – to overturn the 2020 presidential election. Tyler has produced many movies and TV shows, some focused on betrayals and affairs. No confirmation on whether the two are really teaming up on a remake of "I Can Do Bad All By Myself." 
Music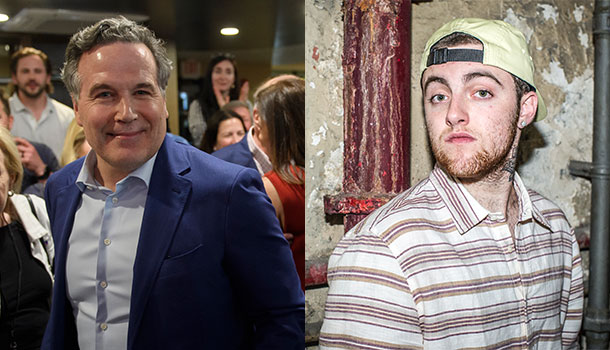 Former U.S. Senate candidate Dave McCormick & the late rapper Mac Miller
These two actually have a last name and birthplace in common. Mac, born Malcolm James McCormick, burst onto the hip hop scene as a teenager in Pittsburgh. Dave was raised just outside the Steel City. Considering the endorsement snub during Dave's U.S. Senate race and the legal dispute regarding Mac's song about a certain former "Celebrity Apprentice" host, both McCormicks could have bonded over their disdain for The Donald.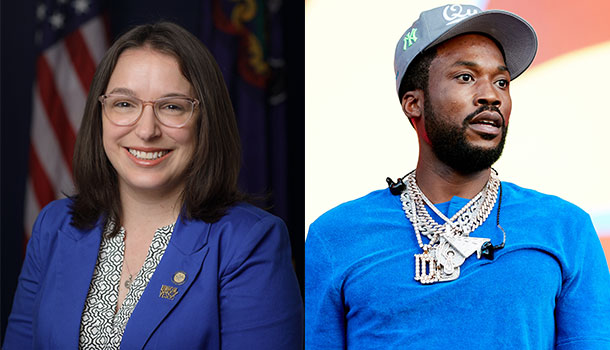 State Sen. Lindsey Williams & rapper Meek Mill
While these two hail from different sides of the state, they share a passion for criminal justice reform. Lindsey earned degrees from Dickinson College and Duquesne law school, while Meek, born Robert Rihmeek Williams, has repped his North Philly community his whole life. Whether it's on the streets or on a beat, we'd love to see these two collab on their shared passions – maybe a duet of "Dreams & Healthcares?"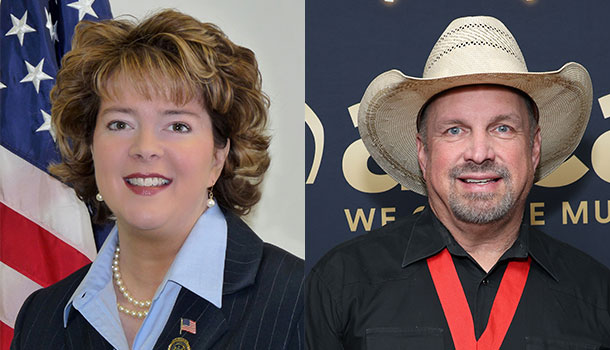 State Sen. Michele Brooks & country crooner Garth Brooks
Michele was first elected to office in 2006, making her way from the state House to the Senate 2015. Garth returned to the spotlight after the turn of the century when he came out of an early retirement. One major difference: At least Michele has some friends in high places. 
Sports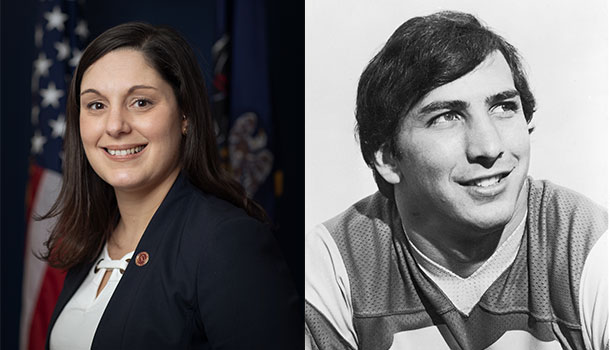 State Sen. Amanda Cappelletti & former football player John Cappelletti
One went to Penn State and the other serves in the State Senate, but both were born and raised in the Philly suburbs. Amanda grew up in Boyertown before going on to earn degrees from Chestnut Hill College and Temple University. John was raised in Upper Darby before attending Penn State and earning the school's only Heisman Trophy.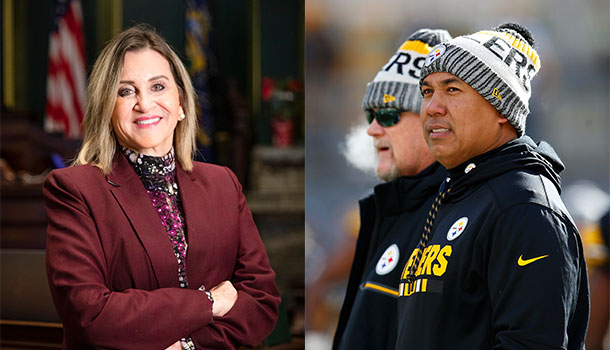 State Sen. Kim Ward & former Steelers wide receiver Hines Ward
Kim, a Westmoreland County Republican, has been a political All-Pro throughout her career, most recently becoming the state Senate's first female president. Hines, the Steelers' legendary wide receiver, showcased his prowess in becoming the historic franchise's all-time leader in receptions, receiving yardage and touchdown receptions. Perhaps the two can enjoy a beverage at Hines' The Locker Room on the South Side.