Interviews & Profiles
A Q&A with Delaware County DEI Director Lauren Footman
We spoke with Delaware County's first Director of Diversity, Equity, and Inclusion, who will be moderating at City & State's 3rd Annual Diversity Summit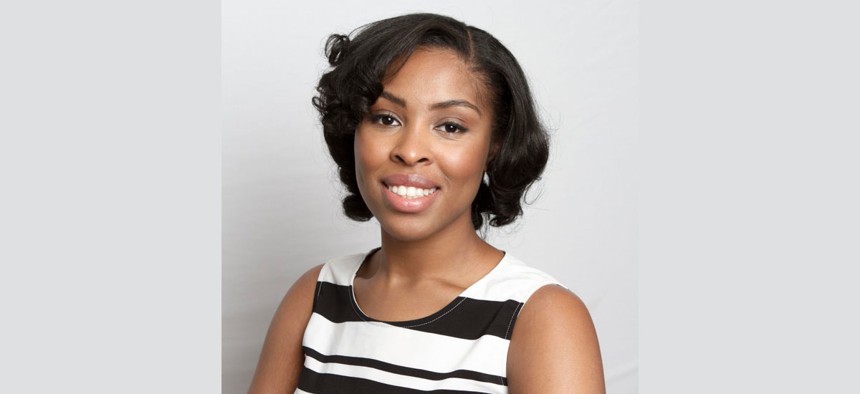 Lauren Footman has been treading new ground in Delaware County for more than the past year. Footman, who also serves on the Delaware County Women's Commission, stepped in as the county's first Director of Diversity, Equity, and Inclusion in April 2022. The Yeadon native has a lengthy résumé of private sector experience in human capital and responsibility management, as well as in the nonprofit sector as director of outreach and equity at the Coalition to Stop Gun Violence and Educational Fund to Stop Gun Violence. 
City & State spoke with Footman, moderator of the Diversity Summit's first panel, ahead of next week's event to discuss her new role and what the conference has to offer. 
This interview has been edited for clarity and length.
How have you drawn on your past experiences in your role with the county?
No. 1 is being a lifelong Delaware County resident – to really understand being from one of the communities that historically has been more diverse but maybe not always represented in government, based on how funding or access or even by who is represented in government. From a technical perspective, working in corporate and nonprofit environments, in addition to government, helps in really understanding the ways to effect systematic change. I'm helping to think strategically about how we recruit, retain and advance talent from all walks of life, but then also how we are partnering with the community to ensure those who should be impacted by the initiatives are really informing our processes. 
We've been able to engage the community in very strategic and thoughtful ways – whether it's been through our solicitation of input for our American Rescue Plan dollars or our opioid settlement fund. With public funds, the net is now being cast wider. And from a training perspective, we've started to develop a DEI training program to ensure that we're not only diversifying our workforce, but that we're providing people with critical tools and resources to create an equitable and inclusive environment. 
You stepped into the newly created position of Director of Diversity, Equity, and Inclusion officer. What are some of the challenges and benefits of having a broader directive and cultivating a new line of work in the county government?
It can be seen as a challenge, but it's really an opportunity. There is a not-so-blank canvas of how Delaware County has engaged with historically underrepresented communities. But we have a great opportunity with this office to really touch every aspect of county government, whether we're talking about how we recruit talent, how we communicate with press and community members, how we think about policies or how we allocate our budget. Having an opportunity to set a framework to create systems change is one of the most exciting things for me. We just celebrated our one-year anniversary and are in the process of developing a strategic plan – there's an opportunity to think about how we are cultivating these new pathways and building with equity.  
What can people expect from an event like the Diversity Summit?
It provides an opportunity for potential vendors to learn what the necessary ingredients are to be not only an applicant but maybe a successful applicant or respondent to a Request for Proposal. And of course, the connections that get made among the leading procurement or strategic sourcing portfolios, and vendors meeting other vendors and seeing if they can learn best practices even within the supplier community, are key.
One of the things I'm really excited about is that Delaware County just launched its first-ever disparity study – and we actually met the firm that ultimately won the bid at the summit last year. It not only provides you an opportunity to learn best practices and see who's doing this kind of work, but to also make connections. 
City & State's third annual Diversity Summit takes place June 15 at the Hilton Penn's Landing in Philadelphia. For more information, including tickets, click here.