Jake Corman
Corman looks to form cryptocurrency task force
The GOP leader says Pennsylvania should prepare for economic opportunities created by the digital currency boom.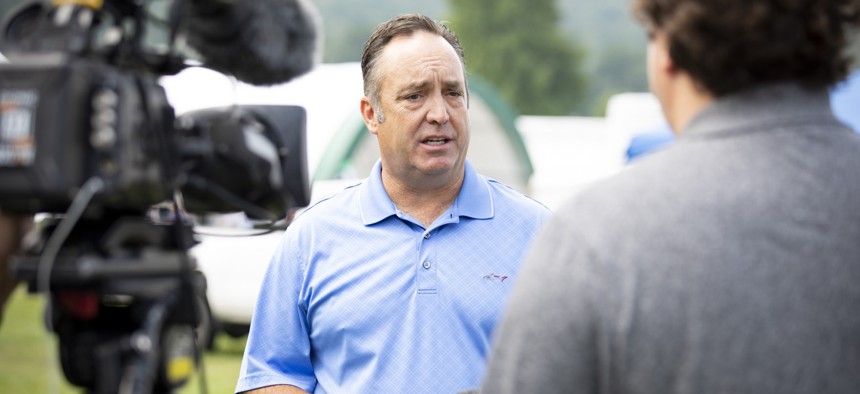 Could Bitcoin and other forms of cryptocurrency be the next frontier in Pennsylvania commerce? State Senate President Jake Corman wants the state to be prepared as various countries and states weigh the benefits and drawbacks of using digital currency. 
Corman, a Republican from Centre County, announced today that he will be introducing legislation to form a task force to study how federal policy decisions around cryptocurrency could benefit the state. 
"Digital assets like Bitcoin are here to stay, and it is only a matter of time before Congress takes action to regulate their use nationwide," Corman said in a statement. "While we await further guidance from the federal government, it makes sense for Pennsylvania to do our due diligence so we are ready to take advantage of the economic opportunities that will open up."
The task force would be made up of state Treasurer Stacy Garrity, representatives from the state's public pension funds and financial experts, among others. 
The push to form a state task force comes two months after President Joe Biden signed an executive order directing his administration to study the potential benefits and risks of establishing a U.S. "central bank digital currency." The executive order also asks members of his administration to examine how the nation could launch its own CBDC if it is "deemed to be in the national interest."
Biden's executive order also outlined the state's priorities when it comes to cryptocurrency, with the president hoping to protect consumers and investors, reduce financial and security risks associated with cryptocurrency, and support technological advances as digital assets grow in popularity. 
Corman, in a statement, also said that Pennsylvania could be at a competitive advantage when it comes to attracting cryptocurrency mining operations due to a tax exemption in last year's budget for the purchase of computer and data center equipment. One Bitcoin mining operation has already taken advantage of the new program to plant roots in northeastern Pennsylvania. 
"Mining Bitcoin requires a great deal of energy and computational power. As a global leader in energy, Pennsylvania could be an ideal location for Bitcoin mining operations in the future," Corman said in a statement. "We should always look for economic development opportunities to make our state more prosperous, and Bitcoin mining presents an interesting possibility for our Commonwealth."