Policy
Marriage equality measure gets a bipartisan backing with new bill; Dems give a renewed push for the Fairness Act
The LGBTQ+ Equality Caucus wants to codify marriage equality and anti-discrimination language into state law.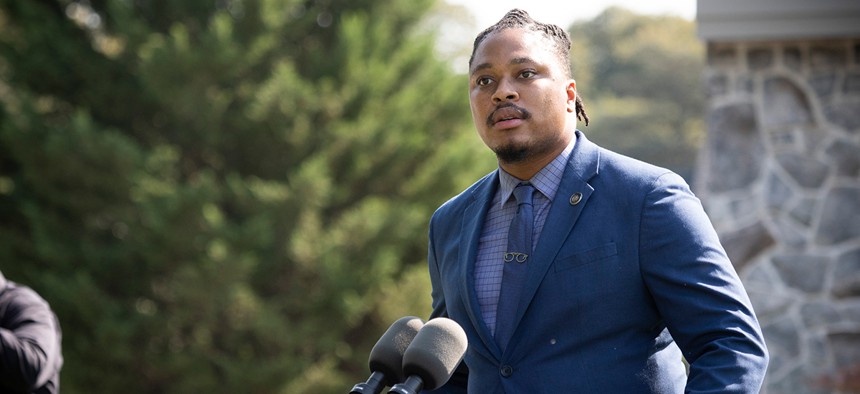 Members of the LGBTQ+ Equality Caucus are introducing two bills aimed at ensuring equal rights for same-sex couples and prohibiting discrimination based on gender and sexual identity. 
The first piece of legislation, a bipartisan Marriage Equality bill, seeks to update Pennsylvania's marriage law to reflect the Supreme Court's ruling in Obergefell v. Hodges that extended marriage equality to same-sex couples. 
Introduced by Philadelphia state Reps. Malcolm Kenyatta and Danilo Burgos, alongside state Reps. Jessica Benham, an Allegheny County Democrat, and Jamie Flick, a Lycoming County Republican, the bill specifically repeals the section of the state's marriage law that only recognizes marriage between a man and a woman. 
Kenyatta, a Philadelphia Democrat and chair of the LGBTQ+ Equality Caucus, said in a statement that "now is the time to fix this in a bipartisan way, as we did last term with removing homosexuality from the Crimes Code."
Flick, the lone Republican cosponsor, echoed the need for updated language. 
"I believe Pennsylvanians should have the freedom to marry whom they choose. The United States Constitution grants all people this right, per the U.S. Supreme Court's Obergefell v. Hodges ruling," Flick said in a statement. "And over 70% of Americans agree that same-sex couples should have the same rights and privileges to marry as traditional couples.
Six lawmakers also announced plans to re-introduce the Fairness Act, legislation that would prohibit discrimination based on sex, sexual orientation and gender identity or expression. 
In addition to Kenyatta and Benham, state Reps. Dan Frankel, La'Tasha Mayes, Ismail Smith-Wade-El and Greg Scott are sponsoring the bill, House Bill 300. 
In a co-sponsorship memo, the bill sponsors noted that while the U.S. Supreme Court ruled that Title VII's protections against discrimination in the workplace extend to LGBTQ employees, all other LGBTQ people may still be denied housing, education and public accommodations.