Housing
Advocates say 'fast-track foreclosure' bill could harm poor homeowners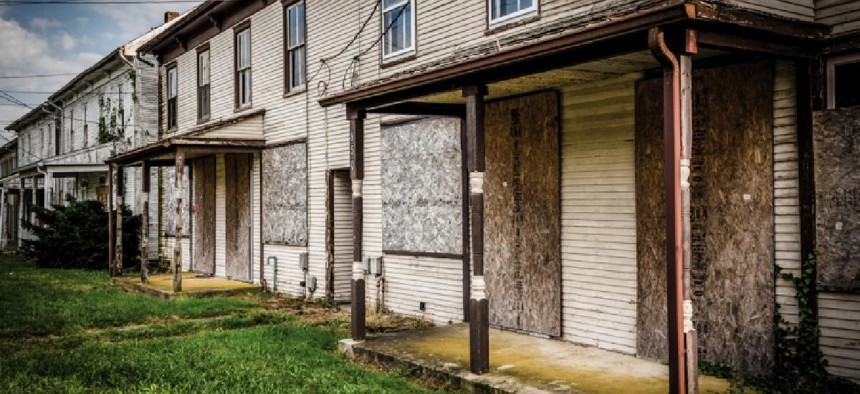 A Senate bill aimed at cracking down on blight has drawn concerns from housing advocates, who say some provisions could wind up hurting low-income homeowners.
The bipartisan legislation, sponsored by Democratic state Sen. John Blake, seeks to expedite the foreclosure process for vacant and dilapidated structures, which pockmark some older cities and towns in Pennsylvania.
"The mortgage foreclosure process in Pennsylvania lasts anywhere from 300 to 500 days. Our bill would reduce that timeline for vacant and abandoned buildings by 240 days," said Kyle Mullin, a legislative aide to Blake, who noted that the legislation was the result of some four years of work by the House and Senate's blight task force.
However, Michael Froehlich, a housing attorney at Community Legal Services, a Philadelphia legal aid society, said the bill could carry unintended risks for poor homeowners whose properties could be falsely branded as "vacant" due to superficial dilapidation.
"Nobody likes blight. The faster that truly vacant and abandoned homes can be lived in again, the better," he said. "But this bill puts low-income homeowners at risk by using a vague and broad definition of 'vacant and abandoned' buildings." 
The Senate bill, SB-471, is part of a national trend of so-called "fast-track foreclosure" laws that have swept through state houses across the country in the wake of the mortgage crisis that precipitated the Great Recession. Post-housing crash, many states passed laws requiring court approval ahead of foreclosure proceedings as a protection against mass evictions of homeowners. In response, banks eager to recoup on underwater properties began promoting "fast track" legislation to strip these protections from less controversial foreclosures of abandoned or owned by absentee owners.
But a 2013 National Consumer Law Center report that analyzed "fast track" bills in seven states found that several contained dangerously broad definitions of "vacancy." In some instances, "a broken window, an unhinged door, accumulated trash, (or) missing fixtures" were sufficient to trigger "fast track" provision, even if a structure was, in fact, occupied by a homeowner.
Froelich said the Senate bill's current language "makes it difficult for homeowners to object" were banks to make similar errors in the Keystone State, deliberate or otherwise.
"The bill weakens consumer protections by making it more difficult for homeowners to sue when their banks wrongly enter their homes, believing that the homeowner no longer lives there," he said. "Worse, the bill increases the amount of money that banks can charge homeowners in attorneys fees, thereby making it more expensive for homeowners to save their homes and avoid foreclosures."
Mullins said that legislators were receptive to the concerns of CLS and other housing advocates. He said the lawmakers had already approved amendments from Sen. Sharif Street, whose North Philadelphia districts includes many low-income homeowners and abandoned properties. These revisions increase the number of indicators of blight needed to trigger fast track foreclosures from three to 11.
He added that banks would be subject to perjury charges if they misrepresented the vacancy of a home.
"The goal of the legislation is to identify and return vacant and abandoned properties to meaningful use as quickly as possible," he said. "The bipartisan interest is solely in reaching that overarching goal."
SB-471 saw first consideration this week and will be re-referred to the Appropriations Committee for additional amendments. However, the House has already passed a separate, nearly identical bill, which could be used as a vehicle for speedier passage in the Senate.