News & Politics
City & State's most popular articles of 2021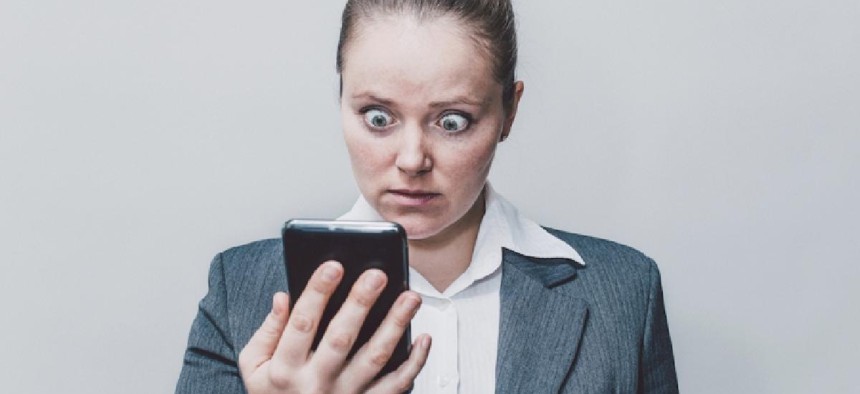 Last year will go down as quite the tumultuous year in Pennsylvania politics, which gave us plenty of information to relay to our faithful readers at City & State. 
Just like the year prior, COVID-19 left readers yearning for more information about how state and local officials are responding to the continued spread of the coronavirus. Our audience was also particularly interested in this year's midterm elections, with our candidate trackers for the U.S. Senate and governor's races drawing a noticeable amount of intrigue. Putting aside our Power Lists – our Forty Under 40 and Philly Power 100 lists were our most read of the year – here are City & State PA's most-read stories of 2021.
 
Have questions about mask mandates in PA? We have answers.
The COVID-19 pandemic once again prompted a lot of uncertainty in Pennsylvania in 2021. The early months brought vaccines to the Keystate State, but as the year went on and new variants emerged, driving up case counts, questions about the reimplementation of masking requirements started to surface. We sifted through the rumors to provide clear-cut answers on the status of mask mandates around the state.
 
Wawa vs. Sheetz: Let's look at some stats leading up to the big debate
Ahead of a debate between Lt. Gov. John Fetterman and U.S. Rep. Brendan Boyle on which of Pennsylvania's top two convenience store chains is better, we took a look at some key stats, from the cost of a gallon of milk at each location to which chain reigns supreme in terms of revenue. But don't just take it from us. Decide for yourself who made the strongest case in this debate. 
 
Democrats push back against anti-abortion legislation
 
Abortion policy was in the spotlight in 2021, with Republican state lawmakers attempting to advance bills that would limit when abortions could be sought in Pennsylvania. Gov. Tom Wolf has promised to veto any legislation that would ban or curtail access to abortion, but that hasn't stopped Republicans from trying to move it forward.
 
GOP senator floats temporary cut to state gas tax
Gas prices rose significantly in 2021, and one state senator sought out to temporarily cut the state's gas tax and provide financial relief to consumers. State Sen. Doug Mastriano proposed a "gas tax holiday" in Pennsylvania that would have provided Pennsylvanians with a six-month, 30-cent cut to the state's gas tax. Mastriano's legislation looked to fill the loss of revenue by instituting a registration fee for electric vehicles. 
 
Pennsylvania relaxes mask requirements following new CDC rules
It's safe to say that many Pennsylvanians started to grow tired of the pandemic era this year and that the distribution of COVID-19 offered some relief to those seeking a return to normal life. And while COVID-19 cases are again on the rise, vaccinated people got to shed the masks for a bit when the Centers for Disease Control and Prevention relaxed its masking guidelines. 
 
How can Philadelphia save its struggling transit system?
Looking beyond Harrisburg, Philadelphia also had quite an eventful year – sometimes for the better, other times for the worse. One report found that Philadelphia lost more public transit users since 1970 than any other metropolitan area, a finding that prompted a panel of experts to talk with City & State about how to best address transportation in the city.
 
New poll shows Mastriano leading potential GOP gubernatorial field
Primary races to determine nominees for the state's next governor are still in their infancy, but that hasn't stopped firms and think tanks alike from conducting some early polling on the race. One such poll from the Democratic Governors Association found state Sen. Doug Mastriano to lead a field of prospective candidates, though one pollster said Pennsylvanians shouldn't put too much stock in such an early poll. 
 
Lawmakers passed a school 'transparency' bill. Here's what's in it.
Education was another hot topic in the halls of the state Capitol this year, with Republican lawmakers pushing legislation that would have required schools to post a full list of curriculum materials on their publicly-accessible websites. GOP proponents said the bill was designed to increase transparency, though Gov. Tom Wolf ultimately vetoed the bill, believing it would politicize what is taught in the classroom. 
 
Ask the Experts: Why is critical race theory so controversial?
A lot of controversial topics made their way to the forefront of the state's political debates this year, including voter ID, election audits and abortion. Another issue that received a fair amount of attention is critical race theory, an academic framework that views racism as something that has been weaved into laws and institutions. As some state lawmakers looked to ban such teachings, we spoke with a few experts on why the topic is receiving so much attention.
 
Poll: PA voters are largely undecided on U.S. Senate candidates
If there's one thing we can be certain about in 2022, it's that a lot of voters are uncertain. At least that's the case with the state's race for U.S. Senate. A poll from Franklin & Marshall college found in August 2021 that roughly 37% of Democrats were unsure of who they would vote for, and a whopping 63% of Republicans were also undecided. And that was before the GOP race was shaken up by the exit of Sean Parnell and the entrance of Dr. Mehmet Oz. Buckle up, folks, because if this poll is any indication, anything could happen in 2022.