Tom Wolf
Man with a ban: How Gov. Tom Wolf's veto tally is defining his legacy
With the exception of a flurry of COVID-related vetoes in 2020, Wolf's use of this executive power has been remarkably consistent.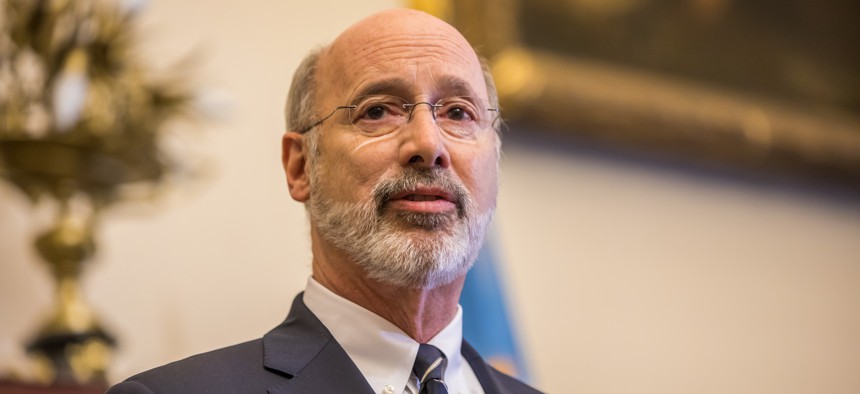 The life of a bill can be precarious. Even if it manages to get through committee votes, floor debates, and both chambers of the General Assembly, it must go to the governor's desk for final approval. And for much of Gov. Tom Wolf's two terms in Harrisburg, that desk has been the end of the line for bills passed by the Republican-controlled legislature. 
Going into his final full year in office, Wolf had already vetoed 54 bills and resolutions. With a handful of vetoes in 2022, Wolf has the most vetoes of any governor in more than four decades, surpassing fellow Democrat Robert P. Casey's tally of 50 during his tenure from 1987 to 1995.  
With Republicans holding the majority in the General Assembly during his entire tenure, Wolf's vetoes have become the norm – never more so than during the pandemic, when he was at odds with the legislature over COVID-19 business closures and emergency powers. More than a third of Wolf's vetoes took place during 2020, with Republicans failing to garner the two-thirds majority needed to override any of them. 
Take a look at the governor's vetoes over the years and how they've changed – or kept in place – the laws of our land.