Budget
This week's headlines: Budget talks continue as lawmakers focus on school curricula
A roundup of the week's political news with no shortage of surprises during budget season.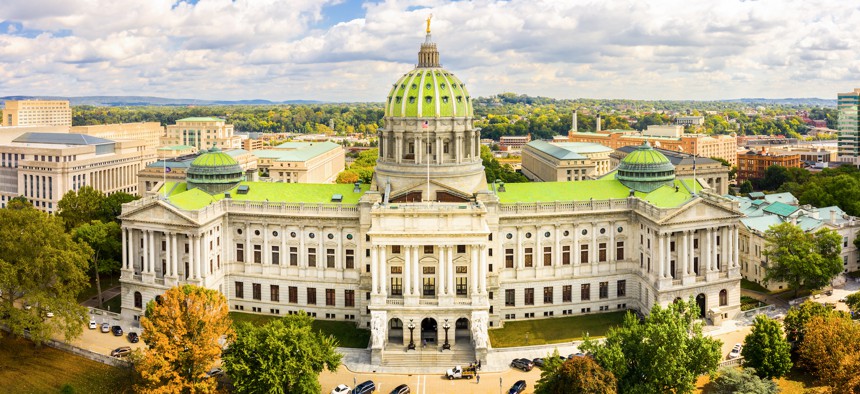 It's budget week in Pennsylvania (well, sort of) and that means there has been a flurry of action in the state Capitol as lawmakers try to get last-minute priorities sent to the governor before they return to their districts for a summer recess. There have been fights over fetal tissue research, conflicts over classroom curricula and even a push to investigate Philadelphia's district attorney. But that doesn't even get into the budget drama. For a refresher on this week's news, keep reading …
State budget negotiations continue
State lawmakers and Gov. Tom Wolf have taken their time crafting a budget for the new fiscal year, with no agreement announced as of Thursday afternoon. Technically, the budget is due by June 30, a deadline that won't be met this year, but budget negotiators are confident that a deal is within reach. It's just a matter of ironing out some details. Wolf has called for a $1.55 billion increase in basic education funding, Republicans and Democrats alike have pushed for a corporate tax cut, and lawmakers will likely be adding more money to the state's Rainy Day Fund – but we'll have to wait and see – potentially into the holiday weekend – what the final budget framework looks like. 
Cracking down on sexual content in schools
The political debate over what content should and shouldn't be taught in schools has finally infiltrated the Keystone State – where state lawmakers advanced legislation this week that would give parents more power over shielding their children from sexually explicit content in classrooms. One bill approved by the state Senate would ban teachings about sexual orientation and gender identity in kindergarten through fifth grade – legislation that's modeled after a controversial Florida bill that bans the same teachings through third grade. The other measure would require schools to notify parents when sexual explicit materials are available in schools. It would also give parents the option to have the school provide non-explicit materials to a student instead.
Lawmakers move to investigate Philadelphia DA Larry Krasner
House Republicans took another step toward impeaching Philadelphia District Attorney Larry Krasner this week, voting, along with a few Democrats, to form a select committee with subpoena power to investigate crime in Philadelphia. The committee would be made up of five members – three Republicans and two Democrats – and have the power to recommend impeachment of public officials, suggest new laws and subpoena witnesses and documents. House Majority Leader Kerry Benninghoff said the panel would be tasked with "ensuring our laws are enforced in Philadelphia." Some Democrats, meanwhile, say the committee infringes upon Philadelphia's autonomy and ignores the will of Philadelphia voters, who overwhelmingly elected Krasner to a second term in 2021. 
University funding could be tied to fetal tissue research
The use of fetal tissue for medical research has become the latest flashpoint in Pennsylvania budget negotiations, with the state House approving language this week that would stop the University of Pittsburgh from receiving its state-allocated funding if it uses fetal tissue obtained from elective abortions in its fetal tissue research. The university currently uses fetal tissue obtained from terminated pregnancies to further its research on various medical treatments, including those for HIV, AIDS and cancer. Allegheny County Democrats accused Republicans of trying to "extort" state-related universities in a manner that could be detrimental to Pitt students, though Republicans say fetal tissue research could still continue under the current legislative language – the tissue would just have to be obtained in a different manner.