Campaigns & Elections
Oz picks up endorsement from Nikki Haley
Haley said Oz is a 'conservative leader' who will take on progressives in Washington.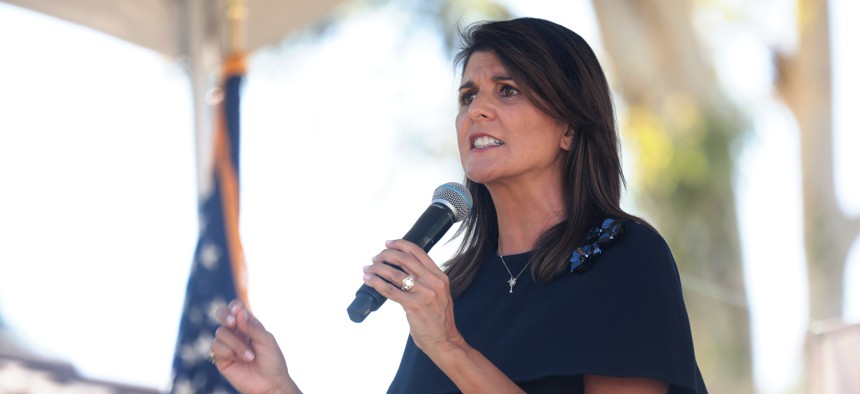 Dr. Mehmet Oz picked up another endorsement in his campaign for U.S. Senate, earning the support of Nikki Haley, the former governor of South Carolina who more recently served as the U.S. ambassador to the United Nations.
Oz announced the endorsement in a release on Friday, saying he is "honored" to have her support.
"I am honored to receive the endorsement of Ambassador Nikki Haley in this critical race," Oz said in a statement. "She's a fearless leader who has never backed down in her commitment to the American people. With her support, we will work towards victory in November and restore prosperity to Pennsylvania."
Haley called Oz a "conservative leader" who will push back against President Joe Biden's administration if elected to the U.S. Senate this November. 
"Dr. Oz is a surgeon, innovator – and above all – a conservative leader who will stand up for the people of Pennsylvania," Haley said in a statement. "He'll stop the damage being done by Biden and the progressives in D.C.
"A Republican majority hinges on Pennsylvania and Dr. Oz is the key to winning the Senate," she added.
To date, Oz has been endorsed by a range of conservative figures, including former President Donald Trump, musician Ted Nugent, and former U.S. Secretary of Energy Rick Perry, among others.
Oz is facing Lt. Gov. John Fetterman, the state's Democratic nominee, in the race to succeed U.S. Sen. Pat Toomey, who is retiring at the end of this term. Oz has frequently looked to tie Fetterman to more progressive figures in Washington, such as U.S. Sen. Bernie Sanders and U.S. Rep. Alexandria Ocasio-Cortez. 
A recent poll from AARP Pennsylvania found Fetterman with a 6-point lead over Oz, with Fetterman pulling in support from 50% of voters, while Oz came in at 44%. The poll has a margin of error of +/- 4.4%.