U.S. Congress
PA lawmakers take to Twitter after Biden's SOTU
Here are the best reactions from Tuesday night's speech.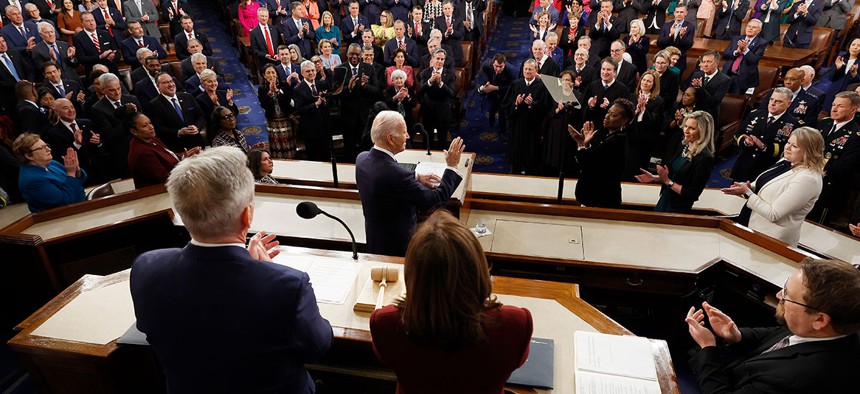 No State of the Union address is complete without its fair share of posturing, snide remarks and the usual interparty squabbles coming from both sides of the aisle. 
President Joe Biden's address Tuesday night was no different, with talks of the economy, Medicare and Social Security bringing out some choice words from members in the chamber. 
The First Lady and members of Congress brought a variety of guests from the commonwealth, but that's not all. Amongst the Twitter jabs were a Chinese balloon reference, an attempt at a lightbulb joke and a George Santos appearance. 
Here are some of the congressional delegation's reactions to Biden's State of the Union address. 
Bob Casey with an early morning meme
Summer Lee on her journey to Washington 
Brendan Boyle claps back at George Santos 
Guy Reschenthaler says there's a "disconnect" between the president and the people 
Lloyd Smucker offers a video response 
Chris Deluzio on labor union legislation 
Dan Meuser on party dynamics
Scott Perry drawing connections to the Chinese balloon
John Fetterman on American manufacturing
Chrissy Houlahan on family and sick leave
John Joyce on federal spending 
Mike Kelly with a statement on the address
Mary Gay Scanlon echoes Biden's overarching message