News & Politics
Fetterman, Casey and Ohio's Sherrod Brown introduce new rail safety legislation
The bill would direct federal railroad officials to study wheel-related failures and increase safety measures while trains are in motion.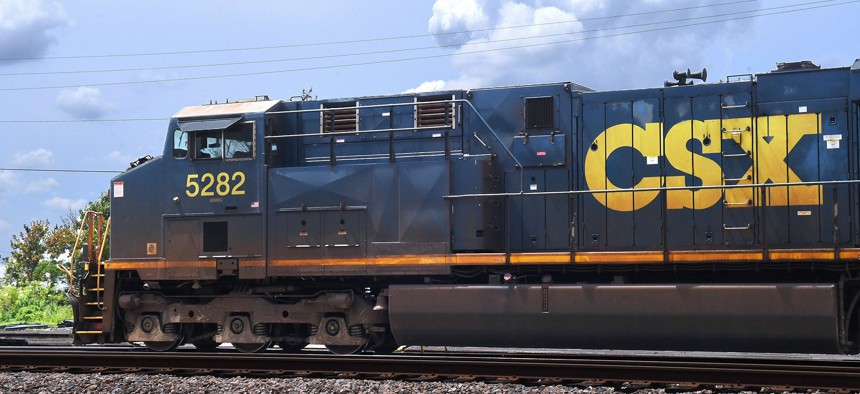 By Kim Lyons
Democratic U.S. Sens. John Fetterman and Bob Casey and Sherrod Brown of Ohio have introduced new rail safety legislation following last month's derailment of a Norfolk Southern train near the Ohio-Pennsylvania border. It's the first piece of legislation Fetterman has introduced as a U.S. Senator.
The bill, titled the Railway Accountability Act, will "address additional long-standing rail safety concerns, protect workers, and help prevent future harm to rail-side communities across the country," according to a news release. It would build on the Railway Safety Act that Brown and Ohio Sen. JD Vance introduced earlier this month, which Fetterman and Casey both co-sponsored.
"This bill will implement common-sense safety reforms, hold the big railway companies accountable, protect the workers who make these trains run, and help prevent future catastrophes that endanger communities near railway infrastructure," Fetterman said in a statement. 
"Working Pennsylvanians have more than enough to think about already — they should never have been put in this horrible situation. Communities like Darlington Township and East Palestine are too often forgotten and overlooked by leaders in Washington and executives at big companies like Norfolk Southern who only care about making their millions," Fetterman continued.
The legislation takes steps toward ensuring rail safety by directing the Federal Railroad Administration (FRA) to study wheel-related failures and derailments. It requires that a mechanic who inspects a locomotive or rail car attest to its safety and prohibits trains from being moved while undergoing brake inspections. 
In addition, the bill would require railroads to ensure that emergency brake signals reach the end of a train, and that communication checks between the front and end of a train do not fail. And warning equipment like flags or whistles would have to be provided to railroad watchmen and lookouts.
"Too many communities in Pennsylvania and across the nation have suffered from catastrophic train derailments," Casey said in a statement. "Along with the Railway Safety Act, this bill will make freight rail safer and protect communities from preventable tragedies."
Under the legislation, large freight railroads would be required to join a confidential "close call" reporting system, administered by the FRA and NASA.
The bill is the latest piece of legislation aimed at preventing future derailments like the one in East Palestine, Ohio on Feb. 3, and holding railroads accountable. In the days following that derailment, Norfolk Southern conducted a "controlled release" of vinyl chloride, a hazardous chemical carried on the train, to avoid an explosion. 
"Rail lobbyists have fought for years to protect their profits at the expense of communities like East Palestine and Steubenville and Sandusky," Brown said in a statement.  These common-sense safety measures will finally hold big railroad companies accountable, make our railroads and the towns along them safer, and prevent future tragedies, so no community has to suffer like East Palestine again."
Kim Lyons is a reporter with the Pennsylvania Capital-Star, where this story first appeared.