Capitol Beat
PA property tax relief bill takes a step forward
The legislation would expand Pennsylvania's Property Tax/Rent Rebate Program.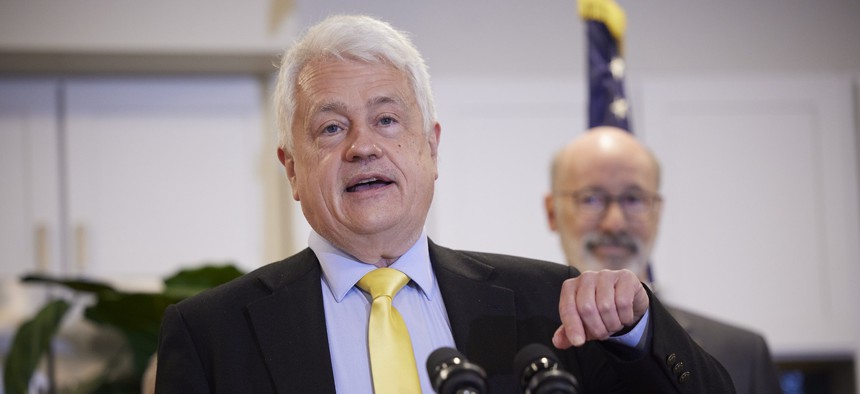 A bill that would expand a program that provides property tax relief to Pennsylvanians was advanced in bipartisan fashion Tuesday by a state House committee. 
House Bill 1100, sponsored by Democratic state Rep. Steve Samuelson, would increase the number of people eligible for the Property Tax/Rent Rebate Program, and increase the maximum allowable rebate from $650 to $1,000.
"If we look at this program historically, it has been 16 and a half years since we last adjusted the income limits," Samuelson said, noting that small increases in Social Security payments, pension payments and incomes can result in people losing eligibility for the program. "We need to make this adjustment to make sure that people are eligible for the rebate."
The program is currently open to people above the age of 65, as well as widows and widowers over 50 and adults with disabilities. Eligible homeowners must make under $35,000 annually and renters making less than $15,000 a year are eligible as well. Rebates range between $250 and $650 for homeowners, and between $500 and $650 for renters. 
The bill was approved unanimously by the House Finance Committee by a 20-0 margin. And while the vote was unanimous, Republicans did try to amend the bill to remove language that would tie the program's income limits to changes in the Consumer Price Index. 
Republican state Rep. Keith Greiner, the minority chair of the committee, said he believed HB 1100 should have been vetted more thoroughly before the vote. 
"I think the (cost of living adjustment) portion of it definitely is something that's problematic," Greiner said. "Most of our legislation here in the commonwealth – we don't deal with COLAs because we don't know moving forward what the cost of things are going to be."
Since the program was created in 1971, it has distributed more than $7.6 billion in financial relief to homeowners and renters, according to the Pennsylvania Department of Revenue.  
Expanding the program was a major campaign promise of Gov. Josh Shapiro, and the bill mirrors the proposal to expand the program that Shapiro included in his proposed budget in March. 
The Shapiro administration estimates that expanding the program as outlined in HB 1100 would help approximately 173,000 new people to take advantage of the program. 
The bill now goes before the full House for consideration. In a tweet on Tuesday, Shapiro expressed a sense of urgency toward expanding the program. 
"We can't wait any longer – let's increase the maximum rebate and expand the number of seniors that get it to keep our seniors in their homes and put more money back in their pockets," Shapiro said.