Campaigns & Elections
Five for Friday: Election Activity
This week had plenty of election and campaign news from around the commonwealth.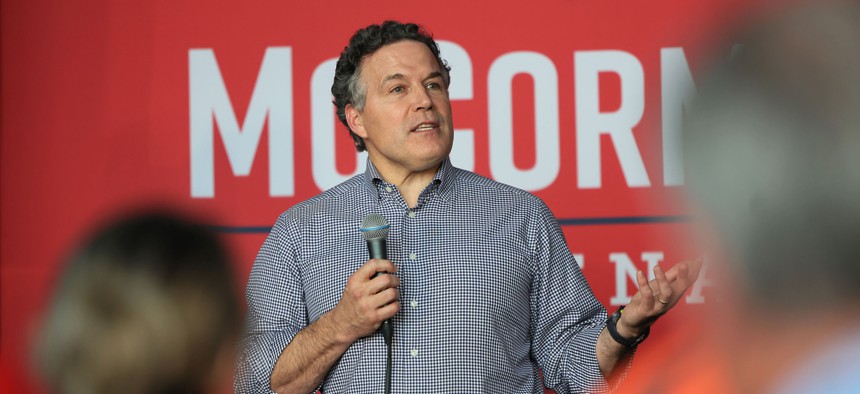 For candidates, the fall can be a time of introspection, reflection – or even deception. With general election season around the corner, races at the city and statewide levels are taking shape. And this week, a special election, an unexpected endorsement and a candidate's formal entrance have us all talking. 
City & State has your Five for Friday, reviewing the expected – and unexpected – election-related news this week.
Primary date change bill passes
The date of Pennsylvania's 2024 presidential primary could soon change. The state Senate approved legislation that would move the 2024 presidential primary from April 23 to March 19 to avoid a conflict with Passover, the Jewish holiday that spans from April 22-30. Senate Bill 224 is now in the hands of House lawmakers, as is a separate bill that would move the primary to April 2 instead of March 19. House State Government Committee Chair Scott Conklin has indicated he'll give both bills a fair shot. 
McCormick's entrance
After months of speculation, Republican David McCormick entered the state's 2024 U.S. Senate race on Thursday as he eyes a 2024 general election matchup with Democratic U.S. Sen. Bob Casey. Democrats took a number of shots at McCormick ahead of his announcement, including jabs over his residency. McCormick, the only GOP candidate to jump into the primary thus far, has already got the support of all the Republicans in the state's congressional delegation, according to The Philadelphia Inquirer's Julia Terruso. 
Powell's win
Democrat Lindsay Powell will become the newest member of the Pennsylvania House of Representatives after winning an election on Tuesday to fill a vacant seat in the state's 21st House District. Powell's win secures control of the state House for Democrats for the time being, but with Democratic state Rep. John Galloway having cross-filed as a Democrat and Republican in a local election for a district court seat, another special election could be on the horizon in the next several months in Bucks County's 140th House District. 
Debate wait abates
It may not feel like it, but the Philadelphia mayoral race is about to be in full swing. After a long wait regarding a potential debate, this week brought the news that Democratic nominee Cherelle Parker and Republican nominee David Oh will, in fact, meet on stage prior to Election Day. A spokesperson for Parker's campaign said this week that the two will debate at 8 a.m. on Oct. 26 and that Parker will likely agree to other debates or forums with Oh between now and Nov. 7. 
Cutler's Haley endorsement
State Rep. Bryan Cutler, the Republican leader of the state House of Representatives, knows who he is supporting for president in 2024. Cutler, who was speaker of the state House during the 2020 presidential election cycle and received what he deemed were "inappropriate" calls from former President Donald Trump's lawyers during the weeks that followed, told ABC 27 reporter Dennis Owens that he is backing Nikki Haley for president in 2024, noting that Haley "has the best chance of winning in the fall."