Opinion
John Fetterman's desire to eliminate cash bail would hurt Pennsylvanians
This egregious policy has been tried – and failed – elsewhere.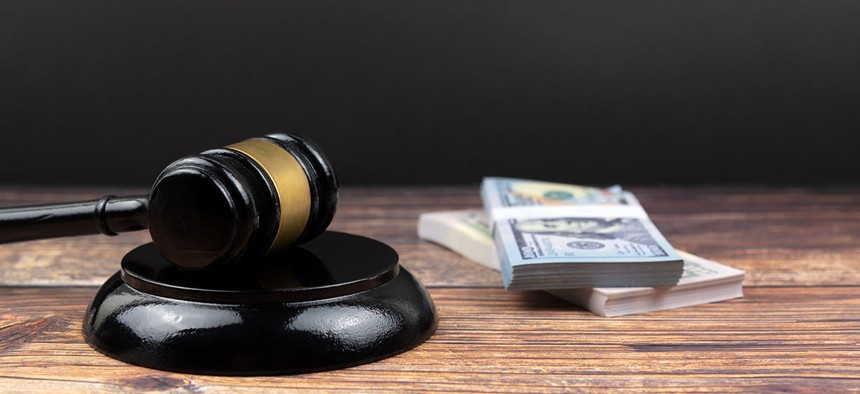 Violent crime is running rampant in many areas of our nation. In major cities, homicides, carjackings and robberies have skyrocketed to record rates. In my hometown of Philadelphia, more than 420 homicides and over 1,000 carjackings have already been recorded in 2022. Cities that once flourished, and were safe places to raise our families, are being overrun by criminals. And thanks to the radical movement to defame and defund the police, law enforcement is often under attack. 
The common denominator in the decline of our once safe and prosperous cities is soft-on-crime policies, implemented by pro-criminal, progressive district attorneys and other city leaders, including mayors. One of the most egregious of these policies that has been tried – and failed – is the elimination of cash bail.
In New York, for example, the recently implemented cashless bail system – that eliminates cash bail for serious misdemeanors and some felonies – has put violent criminals back on the streets. This "reform" forbids state judges from considering prior offenses as perceived danger and restricts their ability to keep communities safe. Thanks to New York's misguided bail policy, thousands of criminals have reoffended after being allowed back on the street without bail. 
Despite this clear danger, John Fetterman is an unapologetic fan of eliminating cash bail, which he hopes to do away with "when appropriate." Given that this is the same man who has advocated for ending life sentences for murderers, it's safe to say that his definition of "appropriate" does not mirror that of most Pennsylvanians. 
But the elimination of cash bail is right in line with Fetterman's other soft-on-crime policies. 
Eliminating cash bail is just one of the ways that Fetterman seeks to release dangerous individuals back onto our streets. As chair of the Pennsylvania Board of Pardons, Fetterman secured clemency for dozens of violent criminals, including convicted first-degree murderers. Fetterman's votes to let violent criminals go free often were opposed even by his fellow Democrats, underscoring his radical views on criminal justice. 
Throughout his time as lieutenant governor, Fetterman has consistently prioritized the "needs" of violent criminals ahead of law-abiding citizens, often in defiance of victims' families and even members of his own party. If elected, Fetterman's dangerous and radical approach to incarceration would lead to an influx of criminals released into our communities, incentivize crime, and leave law enforcement officers without the support they need to be effective. Thankfully, voters have a chance to prevent this grim future by voting on Nov. 8 to keep John Fetterman and his radical policies far from our streets, communities and families. 
Bill McSwain is a former U.S. Attorney for the Eastern District of Pennsylvania, headquartered in Philadelphia.