Opinion
In Pennsylvania, voters decide, not politicians
Even as some politicians continue to sow doubt about elections, communities fight back.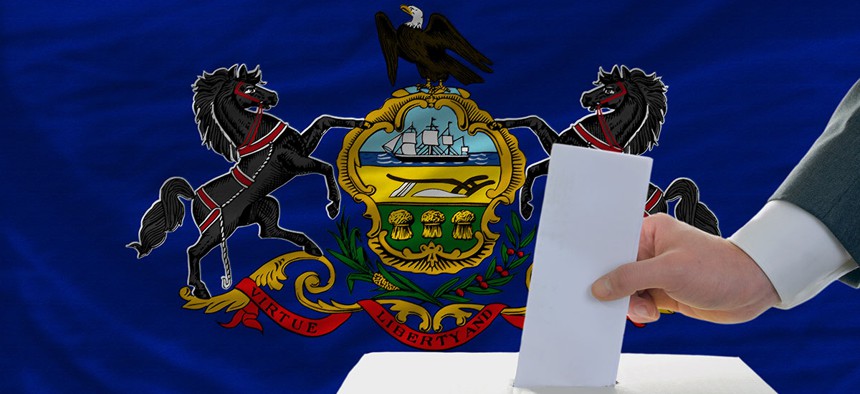 All of us in Pennsylvania value our freedoms – to vote, to elect who governs in our name, to have an equal say in the decisions that impact our lives. No matter what we look like or where we come from, we believe that America should be a place where everyone counts and where every vote is counted. 
In 2020, Pennsylvania voters – from Philadelphia to Pittsburgh and in the suburbs, small towns, and rural counties in between – came together and made our voices heard. But some politicians – both in our state and outside of it – tried to silence our voices and deny our rights. They tried to throw out valid Pennsylvanians' votes. They tried to manipulate the election, change the rules for political gain, bully and cheat their way through an election they lost. 
But here's what else happened in 2020: From all across the commonwealth, voters turned out in record numbers to demand our local and state officials count every vote, to deliver a future where we count on each other and where everyone counts, no exceptions. We fought back because we knew that whatever our color, background or ZIP code, in America, our leaders do not pick which voters to hear and which to silence.  
Unfortunately, since 2020, those politicians who want personal control over election results never let up on their efforts to manipulate our free and fair elections for their political gain. Over the last two years, we've seen certain politicians fight to dismantle our freedom to cast a ballot, whether it is by mail or on Election Day, by yanking drop boxes and closing and moving polling sites. They've used the courts, the legislature, the power and money of their donors to try and invalidate the votes of our neighbors and undermine voters' access to their ballots to ensure their own power, not our best interests. They hope that by sowing doubt, amplifying cynicism, and dividing us based on what we look like or where we come from, they can stop us from coming together as voters.
But here's the good news: We haven't let up either. Those of us who came together in 2020 to ensure a free and fair election have been working together ever since, uniting across our differences to ensure our elections as models of freedom, fairness, and choice. We have one message for those who try to undermine our elections and silence our voices in 2022: We see you. We have not stopped fighting, and we will stand with Pennsylvania voters this November.
In Pennsylvania, the voters, not the politicians, decide. Voters will choose leaders based on their own values and ideals, not the other way around. Some political candidates might challenge election results; that's their right. But our system requires proof and following the law. You can't just say you won, without proof, and then expect our system to crumble to your whims. 
Our election will proceed as planned and Pennsylvania voters should feel confident their votes will be counted. Millions of Pennsylvanians will make their voices heard in this election: They will cast ballots by mail, they will be early voters, they will work at the polls, and they will raise their voices to swear in a new government elected by and for us. We will protect our freedoms, decide our own futures, and ensure the will of the people prevails in our elections. We will ensure that every vote counts and that we voters decide our elections – not the other way around.
Salewa Ogunmefun is the executive director of Pennsylvania Voice, a bipartisan coalition with more than 50 partner organizations working to break down barriers to civic participation, restore confidence in government, and bring historically marginalized populations – and their issues – to the center of public discourse.