News & Politics
Opinion: State laws can prevent tragedies without penalizing responsible gun owners.
Gun violence has permeated so much of our society that we are becoming numb to it.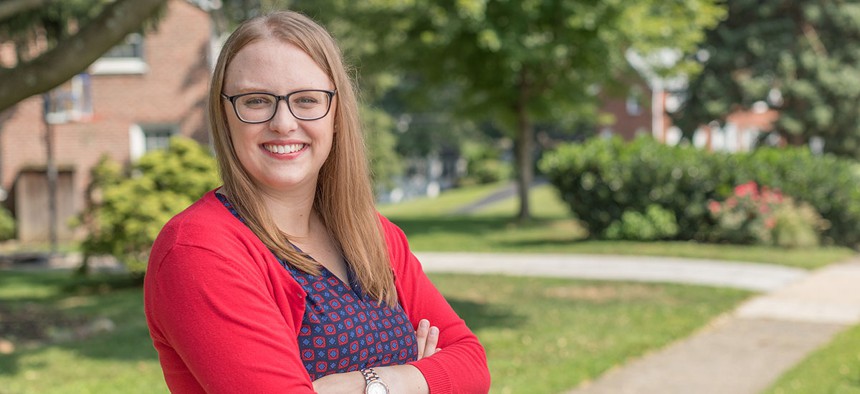 So far in 2023, there have been more mass shootings than days of the year. Four of these happened in Pennsylvania – one on a street corner, one near a high school, one at a McDonald's, and another at a youth recreation center. Gun violence has permeated so much of our society that we are becoming numb to it. Beneath the headlines and endless news stories about the endless gun violence happening in the public eye, there's another sinister epidemic that happens behind closed doors that we must not ignore – death by gun suicide.  
Firearms are the most common method of deaths completed by suicide, and gun suicides account for more than half of all suicide deaths. In Pennsylvania alone, firearms are responsible for more than 900 suicide attempts every year. Ninety percent of these attempts are lethal.  
Time and time again there are rallies, meetings and hearings where people come together to say "enough is enough" because we are tired of losing loved ones to deaths that are avoidable. We know that an overwhelming majority of Pennsylvanians support common sense gun safety measures like Extreme Risk Protection Orders. Yet, here we remain, losing 33 Pennsylvanians every week to gun violence.  
On Feb. 2, 2003, my dad was one of those 33. 
My dad, Joe O'Mara, was a Philadelphia firefighter and U.S. Marine. Like many veterans and first responders, he struggled with his mental health. He ultimately lost his vicious battle with depression and died by gun suicide. My family knew something was wrong and that firearms were in the house, but we couldn't do anything to help my dad. He tragically became another statistic supporting the fact that first responders are more likely to die by suicide than in the line of duty – both nationally and here in Pennsylvania. 
Ultimately, my father is the reason I ran for office. He is the reason why I'm again introducing legislation to create Extreme Risk Protection Orders. 
ERPOs, or "red flag" laws, temporarily disarm people in crisis to disrupt spontaneous acts of violence that could quickly turn deadly. Under current Pennsylvania law, the only intervention available for loved ones to keep family members in crisis safe is a 302 involuntary commitment. This approach has severe ramifications that deprive people of their liberty and hold them against their will without speaking with an attorney or judge. Many people are understandably reluctant to go this route. 
My legislation allows for due process while ensuring that people who prove to be an immediate threat to themselves or others cannot possess or access firearms and ammunition for no more than one year. The approach of disarming people in crisis is backed by the largest study to date on suicide rates and gun ownership.  
I am a responsible owner of firearms, and I don't want to take away your guns.
Stanford Health reported that simply owning a gun is associated with a drastically higher suicide risk. Men who own handguns were eight times as likely to die by self-inflicted gunshot wounds than men who didn't, and women were 35 times more likely than women who did not own handguns. 
Sadly, I've been fighting for a red flag law for several years now. The culture of guns over people powered by millionaire lobbyist organizations perpetuates the narrative that any gun reform measure is an infringement upon the Second Amendment. That just is not true. I am a responsible owner of firearms, and I don't want to take away your guns. I want to save lives and respect the rights of responsible gun owners; I believe that we can do both.  
About 80% of people contemplating suicide give warning signs most likely to be noticed by family and friends. An ERPO law would give people worried about their loved ones a concrete plan of action so they can actively prevent a tragedy like the one my family went through. In honor of National Gun Violence Survivors Week, I urge everyone to open their minds and their hearts to how we can stop this epidemic and save lives.  
State Rep. Jennifer O'Mara represents Delaware County's 165th Legislative District, consisting of Marple, Springfield and Upper Providence, as well as Media, Morton and Swarthmore boroughs. O'Mara is serving her third term and is the chairwoman of the House Democratic Caucus' Southeast Delegation.