Interviews & Profiles
Exit Interviews Part 3: Jake Corman, The Leader
First elected in 1999, the state Senate President quit the governor's race and soon will leave public office altogether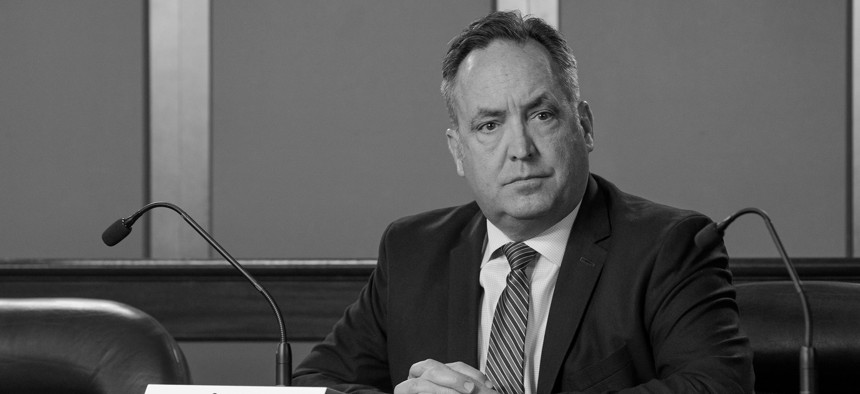 After more than two decades in the state Senate, Jake Corman is calling it a career – at least as far as his time in the Senate is concerned. Corman has been a fixture in the chamber since 1999, when he succeeded his father, J. Doyle Corman Jr., in representing the state's 34th Senate District after his father retired the previous year.
Since that time, Corman has worked his way up through the Senate Republican Caucus, serving as chair of the Senate Appropriations Committee, Senate majority leader and now the president pro tempore – making him the highest-ranking Republican in the General Assembly.
Corman has no shortage of legislative accomplishments, including a historic effort to modernize the state's pension systems in 2017 by establishing new hybrid pension plans for new public employees and reducing pensions costs faced by Pennsylvania taxpayers. Corman also authored a 2018 law that established new penalties for hazing on college campuses and required colleges and universities to release reports on hazing violations on their campuses. 
But Corman's most significant accomplishments, from his perspective, may just be measures that weren't signed into law. In an interview with City & State, Corman expressed pride in negotiating budgets that did not include any broad tax increases for Pennsylvanians, despite efforts from Gov. Tom Wolf to implement a higher income tax rate and a tax on natural gas on a few different occasions. 
"Every recession, at least in modern history, in the past is always met with a tax increase," Corman said. "To go 20 years without raising a broad-based tax is pretty amazing. But we stayed disciplined – we cleaned up the budget, we got rid of a lot of things that weren't absolutely necessary because we just didn't believe going to the taxpayers was the right thing."
Corman acknowledged that throughout his time in office, the political dynamic in Harrisburg has become more polarized, which has, at times, made legislating more difficult. "The Republican Party has gotten more conservative and the Democrat Party clearly has gotten more progressive. So that's led to maybe more of a challenge," he said. 
But Corman joked that some wisdom from "The Godfather" can help lawmakers navigate the divisive nature of today's politics. "The old line of Michael Corleone – 'It's not personal, it's business' – really comes into play, because there are just times you're going to disagree, and that's fine. You can disagree. But if you make it personal, and you get angry about that, then the times you can agree, you can't work together," he said.