News & Politics
Bill to end medical co-pays for incarcerated Pennsylvanians to be reintroduced
State Rep. Amen Brown sponsored the same bill in last year's legislative session, which ultimately failed.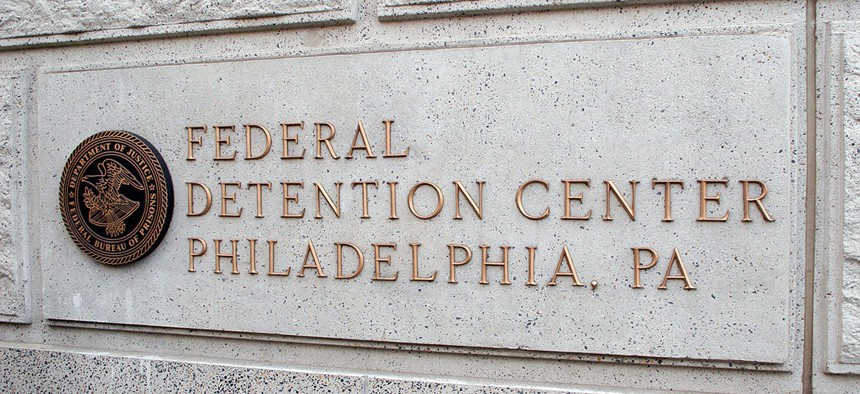 By Cassie Miller
A Democratic state lawmaker from Philadelphia says he plans to reintroduce legislation to end $5 medical co-pays for incarcerated Pennsylvanians.
"No one should be forced to decide if they should spend $5 on a co-pay to receive basic health care services or on other necessities, such as food, phone/email costs, or undergarments," Rep. Amen Brown wrote in a co-sponsorship memo last week.
Brown sponsored the same bill in the 2021-22 legislative session. It died in the House Judiciary Committee without coming to a vote.
The co-pay was temporarily suspended during the COVID-19 pandemic but has since resumed. 
Brown, who is also a Democratic candidate for Philadelphia mayor, said that the resumption of the co-pays can take a toll on incarcerated people and their families. 
"While inmates still receive medical care if they cannot pay the co-pay, their account balance goes into the negative, often requiring additional payments from family members to pay off that balance before anything else," Brown wrote.
In June 2022, Physicians for Criminal Justice Reform, a national advocacy group, sent a letter to then-acting Secretary of Corrections George Little, urging him to end the "prohibitory" $5 medical co-pays for incarcerated people in Pennsylvania. 
The group argued that the co-pays served as a barrier to care for incarcerated individuals and led to higher rates of illness among incarcerated populations, as well as higher mortality rates. 
"We must eliminate the $5 co-pay required of incarcerated people in Pennsylvania to uphold their constitutional rights, serve their basic healthcare needs, and respect their dignity as fellow human beings," the letter reads. 
Cassie Miller is a reporter for the Pennsylvania Capital-Star, where this story first appeared.