News & Politics
Is your TikTok account hiding enemies of the state? How do you know?
Some lawmakers are trying to ban the app from government-owned devices, a move experts say will strengthen cybersecurity.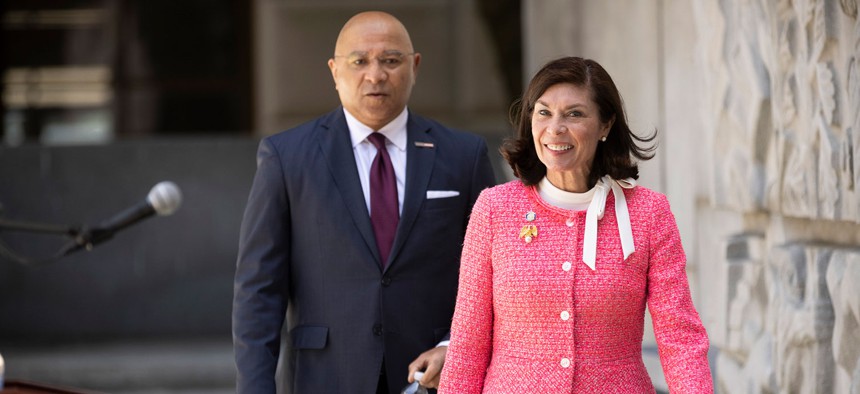 It was the most downloaded app in the world last year, and now more and more government officials are looking to ban it. Many already have. 
The director of the FBI has said it "screams" with national security concerns, Congress has moved to prohibit it on federal devices and more than 25 states have taken similar action within their borders. 
So how exactly has TikTok, the video-sharing app with more than 1 billion active users, gone from being one of the most popular social media apps on the planet to a public enemy? And will the nation's TikTok trepidation have any impact on the ability to use the app in Pennsylvania?
The answer to the first question begins with an intelligence law passed by Chinese officials in 2017 that says that "any organization or citizen shall support, assist and cooperate with the state intelligence work in accordance with the Law, and keep the secrets of the national intelligence work from becoming known to the public."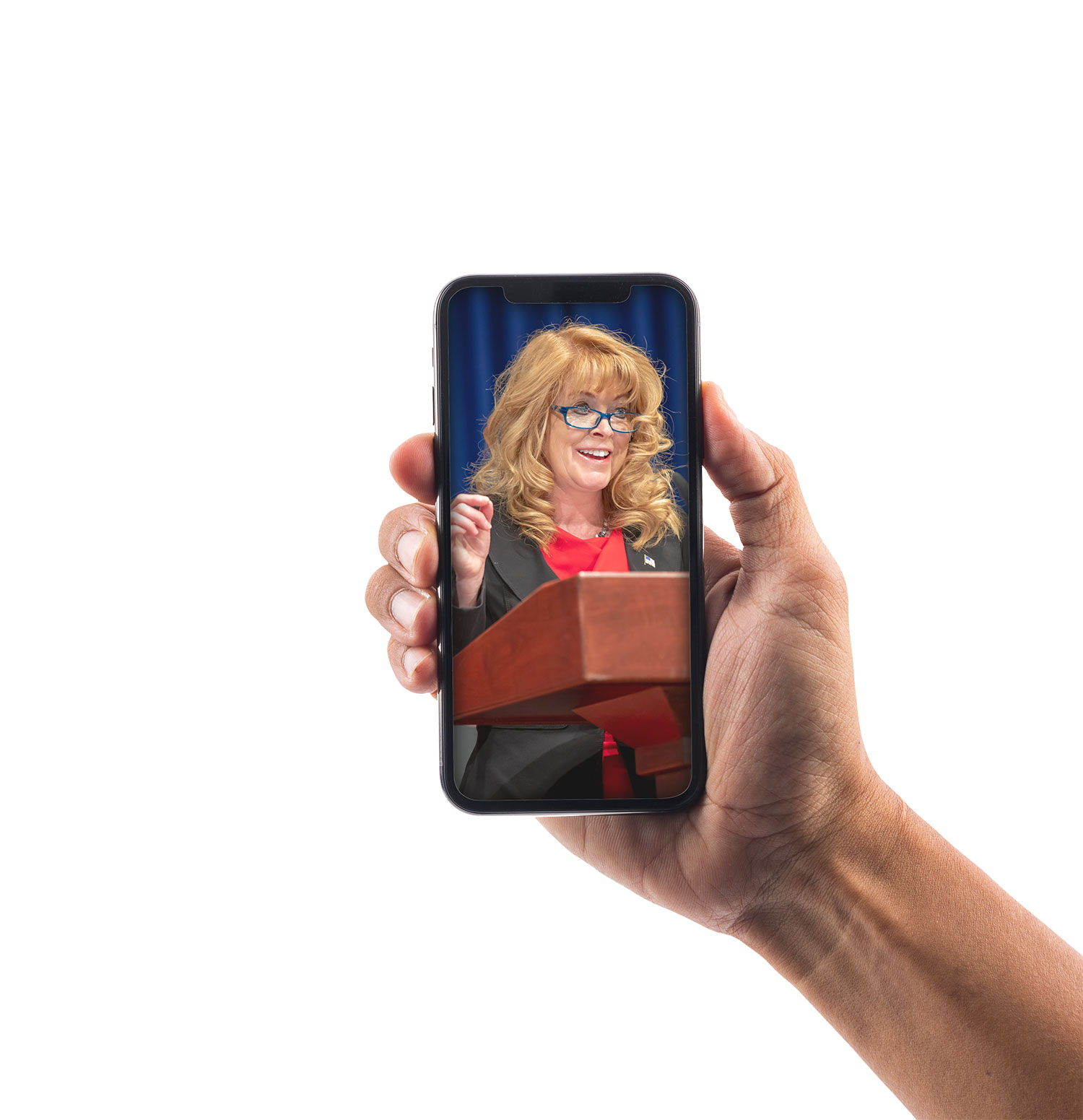 According to the U.S. Department of Homeland Security, that means the Chinese government can request access to the data of a U.S. business or citizen that's in the possession of a Chinese company.
The law "says any Chinese company must cooperate with their intelligence agencies," said James Andrew Lewis, a senior vice president at the Center for Strategic and International Studies and a former member of the Senior Executive Service. "There's no appeal, there's no recourse. You can't say no. And that, of course, raises some concerns."
Given that TikTok parent company ByteDance is headquartered in Beijing, experts on cybersecurity and Chinese espionage say the use of the app, particularly within government agencies, presents a clear and present danger.
"It means that they could surreptitiously take control of any device and then have the device transfer data back to China," Lewis said, adding that most people don't take the time to understand updates being made to apps on their phones, tablets and computers, which could offer an opportunity for the Chinese government to take advantage of the 2017 law.
"That's the fear – that TikTok could be as pure as the driven snow today, but tomorrow, if the Chinese intelligence agencies came along and said, 'Hey, do us a favor,' TikTok couldn't say no," Lewis said. "And the users would never understand what was happening to them."
Across the country, legislators and governors alike have been taking steps to ban TikTok from government devices and networks, all in the name of security. 
Congress approved a measure banning the app on federal government devices last December, with President Joe Biden signing it into law as part of a 4,000-page spending bill. Many state governments have since followed suit, which Pitt Cyber Founding Director David Hickton says is warranted.
"You certainly wouldn't want to allow it to be embedded in local government, state government or national government," said Hickton, a former U.S. attorney for the Western District of Pennsylvania who, in 2014, brought an indictment against five hackers in the Chinese military accused of stealing trade secrets from U.S. companies.
ByteDance revealed in December 2022 that an internal review found that employees had inappropriately accessed user data from U.S. TikTok users, including two reporters, according to The New York Times.
"Banning it from government applications would create a layer of protection," Hickton told City & State. "They wouldn't have ready access to be able to basically, for example, put ransomware in every state government in the United States."
TikTok, however, says the bans are an extreme overreaction. 
"State and federal officials are pressing ahead with bans of TikTok based on nothing more than the hypothetical concerns they've heard on the news," Jamal Brown, a TikTok spokesperson told City & State in an email. 
Brown added that bans of the app at the state level could prevent universities, health agencies and other organizations connected to state government from using the app to communicate important information. 
"We can understand why state lawmakers wouldn't want state employees to have entertainment apps on their work devices for personal use, but singling out TikTok on all state devices and networks does nothing to improve security," Brown said. "All it does is prevent state universities, health agencies, economic development agencies, and others needing to share information publicly from reaching their constituents on a platform loved by millions of Americans."
Brown said TikTok is "working on an initiative called Project Texas that will meaningfully address any security concerns that have been raised at the federal and state level."
According to the national security blog Lawfare, TikTok and the U.S. government are negotiating a national security agreement that, among other things, would establish a U.S. TikTok subsidiary focused on parts of the company's business that prompted national security concerns, like access to the data of U.S. citizens. That subsidiary is the "cornerstone" of Project Texas, per Lawfare. 
The app presents too great of a level of cybersecurity threat and potential attempts at cyber espionage.
– State Sen. Kristin Phillips-Hill
TikTok talks at the federal level haven't seemed to stop Pennsylvania officials from moving ahead with bans of their own.
Pennsylvania Treasurer Stacy Garrity was the first statewide row officer to ban TikTok on devices and networks under the purview of her department. She told City & State that the Treasury's chief information officer recommended barring the app from department devices, and that FBI Director Christopher Wray's concerns with the app also troubled her. 
Garrity said she supports Senate Bill 379, legislation at the state level sponsored by Republican state Sen. Kristin Phillips-Hill that would prohibit TikTok and other apps developed by ByteDance from being downloaded or installed on state-owned electronic devices. 
"My thought is that anything that is state-related should not be involved with TikTok," Phillips-Hill told City & State. "The app presents too great of a level of cybersecurity threat and potential attempts at cyber espionage, and it is not a place where government networks or devices should be."
Lawmakers in the Pennsylvania Senate approved Phillips-Hill's bill on March 8 with a unanimous vote, sending it to the Pennsylvania House of Representatives for consideration. 
If it passes the House, the decision will come down to Gov. Josh Shapiro, who has used TikTok on the campaign trail and in his official capacity as governor. A spokesperson for Shapiro did not immediately respond to a request for comment about the governor's stance on the legislation. 
If you need some short-form answers on the governor's budget or where he stands on raising the minimum wage, however, there's an app that might be able to help with that.