News & Politics
Lawmakers want colleagues to take a chance on skill games
Proponents say regulating games of skill could raise $300 million annually.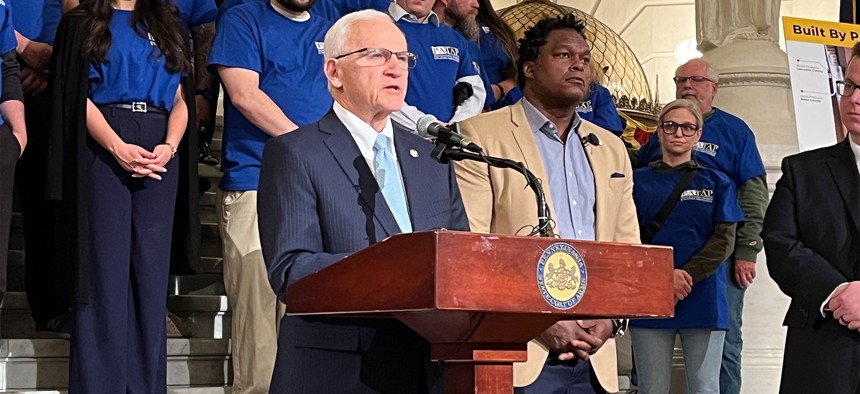 State lawmakers from both sides of the aisle partnered up Tuesday to introduce legislation to tax and regulate so-called games of skill – the video gaming machines that have proliferated in bars, convenience stores and fraternal organizations despite not being regulated under the state's Gaming Act. 
Republican state Sen. Gene Yaw and Democratic state Rep. Danilo Burgos are spearheading the legislation, which would implement a 16% tax on the games – which differ from video gaming terminals found in truck stops because success is based on a player's level of skill with the games, rather than chance. They estimate the legislation could raise an additional $200 to $300 million in state revenue per year – if it ultimately reaches Gov. Josh Shapiro's desk.
Yaw said his legislation, which has yet to be filed and referred to committee, would establish a "common standard for skill games," which he said is needed to separate legitimate games of skill from illegal gambling machines designed to imitate them. 
"There is significant tax revenue that we'll gain from skill games," Yaw said, mentioning the revenue estimates. "That seems, to me, to be a pretty easy decision to make. You have an industry that wants to be regulated and wants to be taxed – and we need the income."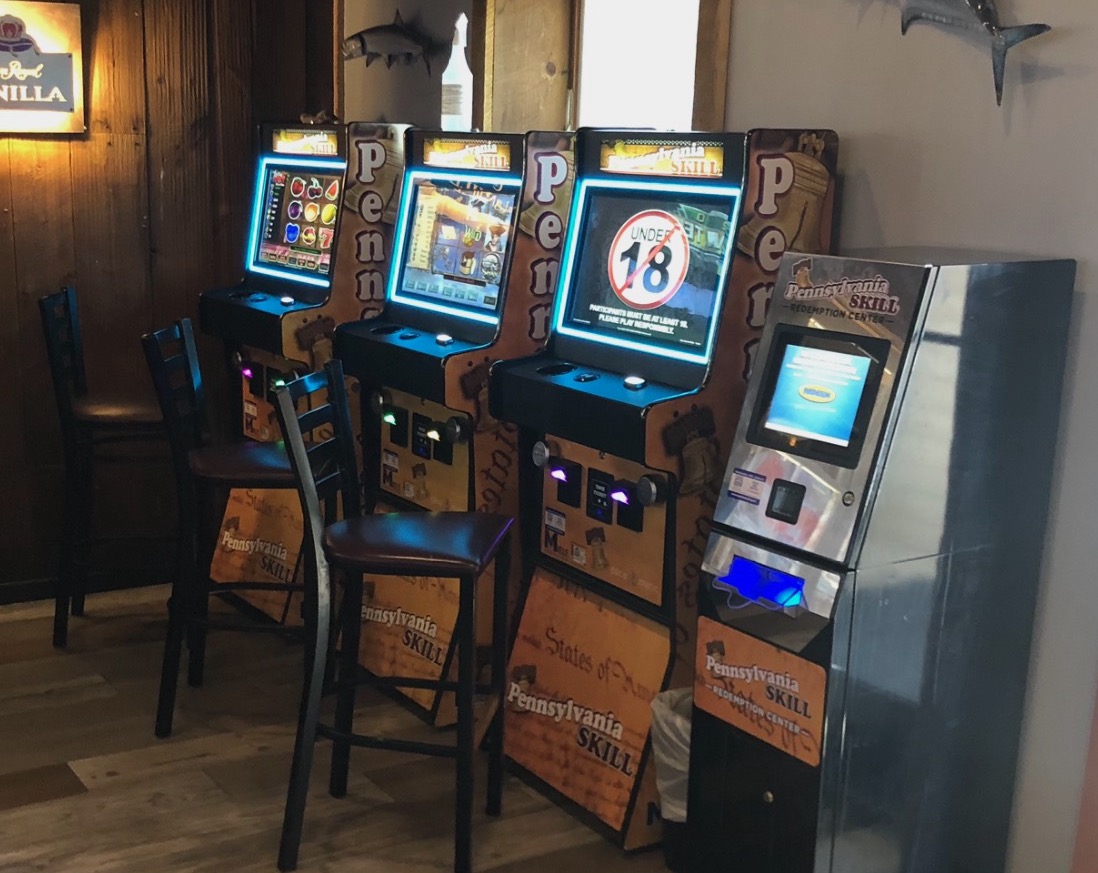 The legislation would also place a five-machine cap on the number of machines allowed in an establishment, according to Yaw. 
Doug Sprankle, the owner of Sprankle's Neighborhood Markets in Armstrong and Butler counties, said Tuesday that skill game revenues helps him afford health insurance for his employees. "They are a hit and now they pay for health insurance for our full-time staff," Sprankle said. 
The skill games industry maintains that the multiple court decisions across multiple counties render their machines legal in the absence of a legislative framework to regulate them. 
In December 2014, the Beaver County Court of Common Pleas decided that skill-game machines confiscated by the Pennsylvania Bureau of Liquor Control Enforcement had to be returned to the manufacturer – Pace-O-Matic – concluding that Pace-O-Matic's "Pennsylvania Skill" brand of machines did not meet the description of a gambling device because success with the games in question is based on skill, not chance. 
Pace-O-Matic has said that subsequent court decisions this year have underscored the legality of the machines. Pace-O-Matic spokesperson Mike Barley said in February that an opinion from the Dauphin County Court of Common Pleas "reaffirms our status as legal games of skill."
Officials at the Pennsylvania Lottery have voiced concerns with the games; Lottery Executive Director Drew Svitko testified during the agency's April 12 budget hearing that the Lottery loses approximately $170 million in annual scratch-off ticket revenue in locations where skill-game machines are present. 
Acting Secretary of Revenue Pat Browne said during the same budget hearing that the department is looking forward to having a conversation with lawmakers about how to move forward on the issue. 
"We have no regulatory and tax structure that relates to skill game activities that exist in the commonwealth now," Browne said.
"Right now, as the prime stewards of the Lottery and the Lottery Fund, we believe that that activity, which continues to grow in the commonwealth, is significantly affecting the other gaming receipts in the Lottery Fund – and that's alarming," Browne said.