Education
PASSHE leaders vote to freeze tuition for fifth straight year
Tuition will remain at $7,716 for in-state students.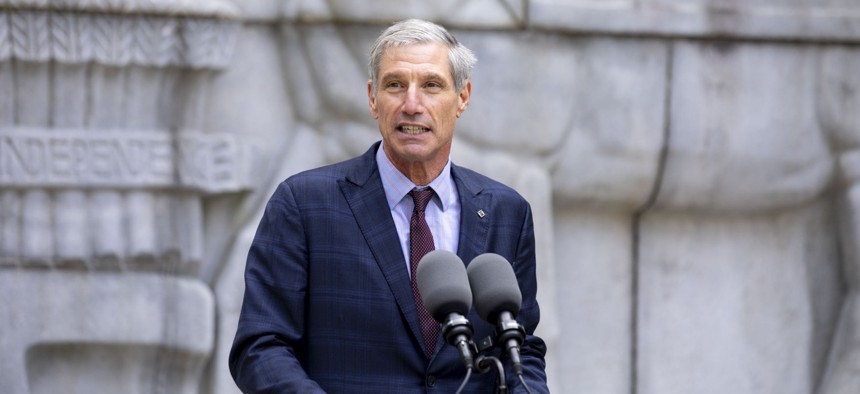 The governing board of Pennsylvania's 10 state-owned universities on Thursday voted to freeze tuition throughout the state system for the fifth straight year, ensuring that students won't see a spike in their tuition for the 2023-24 academic year. 
The Pennsylvania State System of Higher Education Board of Governors voted unanimously to keep in-state undergraduate tuition at $7,716, with members stating their appreciation for a 6% funding increase included in the spending plan approved by lawmakers this month. 
"A 6% increase in our general fund appropriation is an incredible boost and shot in the arm for the system," PASSHE Chancellor Dan Greenstein said at Thursday's board meeting. "I think we all feel strongly that we need to protect our students and the affordability of their education and their educational opportunities in the state of Pennsylvania."
The $45.5 billion appropriations bill approved by the state House and state Senate includes a $585.6 million allocation for PASSHE. However, that money currently remains tied up as the result of a budget impasse in Harrisburg. 
Greenstein, who has overseen an effort to redesign the state system to rein in costs and shift its focus toward in-demand careers, noted that the system will still face challenges – namely, inflationary costs – in the years to come. 
"It means we're going to have to work together to continue to exercise stewardship to ensure that we manage the funds that we have in a way (that) advantages our students to the best possible ability," he said. 
The decision to freeze tuition comes as other institutions of higher learning in the state have raised costs. Temple University, a state-related school, recently voted to raise tuition by more than 4% for both in-state and out-of-state students. 
The potential for tuition increases at Pennsylvania's four state-related schools – Pennsylvania State University, the University of Pittsburgh, Lincoln University and Temple – is one of the myriad reasons that lawmakers have been unable to approve tuition assistance funding for the four universities. 
Republican state Rep. Brad Rose, who serves as a governor on the PASSHE board, praised the board's decision to freeze tuition ahead of the vote.
"A lot of my colleagues in the legislature, we thought it was really important that the system try to freeze tuition again," Rose said. "With the high cost of higher education, even the smallest tuition increase can keep higher ed where some people can't afford to do it, especially in lower-income families. So I just think it's wonderful that we're going to do a freeze again for the fifth year in a row."
Earlier this year, the PASSHE Board of Governors voted to delay action on tuition rates until more was known about how much the system would receive from the state.