News & Politics
Cutting business taxes and addressing crime in Pennsylvania
A roundup of the week's political news.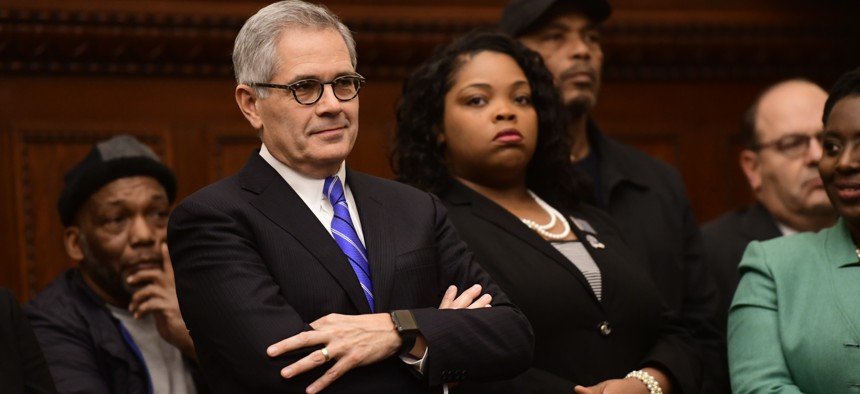 With the general election matchup now set in Pennsylvania's race for U.S. Senate, Democrats got some good news this week in the form of a new poll from Suffolk University and the USA Today Network. The survey has Lt. Gov. John Fetterman up nine points against celebrity physician Dr. Mehmet Oz, while Attorney General Josh Shapiro leads state Sen. Doug Mastriano by four points in the state's gubernatorial race, though Shapiro is treating the polling data as a much more troubling development in the race for the governor's mansion, at least for fundraising purposes. However, not all news painted such a rosy picture for Democrats. For the rest of the week's news, keep reading.  
Lawmakers approve corporate tax cut measures
If the leadup to the state's budget deadline is any indication, lawmakers want to cut the state's Corporate Net Income Tax rate before they adjourn for the summer. The state Senate approved two measures this week that would slash the state's corporate tax rate over time – one that's tied to revenue figures, and another that would cut the rate outright. Democrats tried to include language that would prevent corporations from shifting profits out of state for tax purposes, but the amendment was voted down twice by Republicans. State Sen. Vincent Hughes, the ranking Democrat on the Senate Appropriations Committee, hinted that negotiations will continue in the coming weeks, so we'll see whether lawmakers can iron out a deal on the CNIT in the days to come. 
Gun control measures fail to gain traction
Democrats in both chambers have been looking to force action on gun control measures by using a rare maneuver known as a discharge resolution that allows lawmakers to pull bills out of a standing committee for a floor vote – but Republicans who control the General Assembly were not on board this week. One state House committee kicked a set of gun-related bills to another committee to thwart the Democrat effort, while the state Senate voted down two discharge resolutions of their own. It looks unlikely that Democrats will be able to rally enough votes on legislation. 
Larry Krasner faces impeachment calls
While Democrats continue to call for action on guns, House Republicans are taking a bit of a different approach, instead targeting Philadelphia District Attorney Larry Krasner. A trio of Republican lawmakers announced their plan to introduce articles of impeachment against Krasner this week, accusing the progressive prosecutor of failing to enforce existing laws. Krasner's office has previously fired back at Republican talk of impeachment, saying that the GOP is "trying to distract from the fact that they've done nothing to prevent gun violence." House Majority Leader Kerry Benninghoff said this week that "now is the time to have a serious discussion" on impeaching Krasner, so this will be a development to keep an eye on.
Election reform talks are on the horizon 
Is that the smell of bipartisanship in the air? Maybe. House State Government Committee Chair Seth Grove, the top House Republican overseeing election issues, said this week that he's open to starting a dialogue with Democrats on bipartisan election reform legislation. The problem? Gov. Tom Wolf's administration seems unlikely to engage with Grove. A Wolf spokesperson said this week that Grove has "no credibility on election issues," citing Grove's decision in 2020 to sign onto a letter asking Congress to block the state's electoral votes. Grove, however, appears ready to move on without the administration's input: "I will also offer the administration to join us, but if the four caucuses decide, the four caucuses decide," he said.