Campaigns & Elections
Here are Harrisburg's closest House and Senate races to watch on Tuesday
City & State highlights how new legislative districts could play a role in deciding the 2023 General Assembly.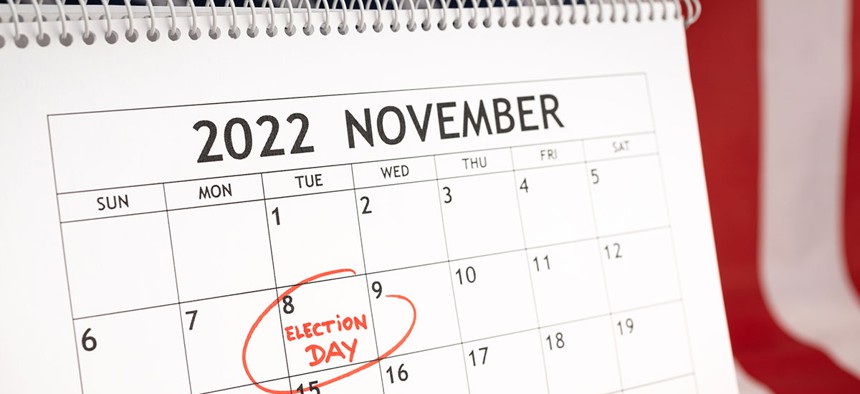 The nation's eyes may be on the commonwealth's U.S. Senate and gubernatorial races, but those aren't the only pivotal matchups on Tuesday's ballot. As both parties jockey for control of the General Assembly, some down ballot races could have huge implications for the makeup of the legislature and its relationship with a new governor. 
The GOP currently has 28 of 50 state Senate seats – with 21 Democrats and one Independent – while in the House, Republicans hold 113 of the 203 seats. As Democrats make a push to flip at least one of the chambers in November, the party has a lot of work ahead of it. Democrats would need to flip at least four Senate seats or 12 House seats to become the majority. 
Here are some of the most hotly contested races in the commonwealth that are key to determining who will control Harrisburg in the coming years. 
State Senate Races to Watch
6th Senate District: Frank Farry (Republican) vs. Ann Marie Mitchell (Democrat)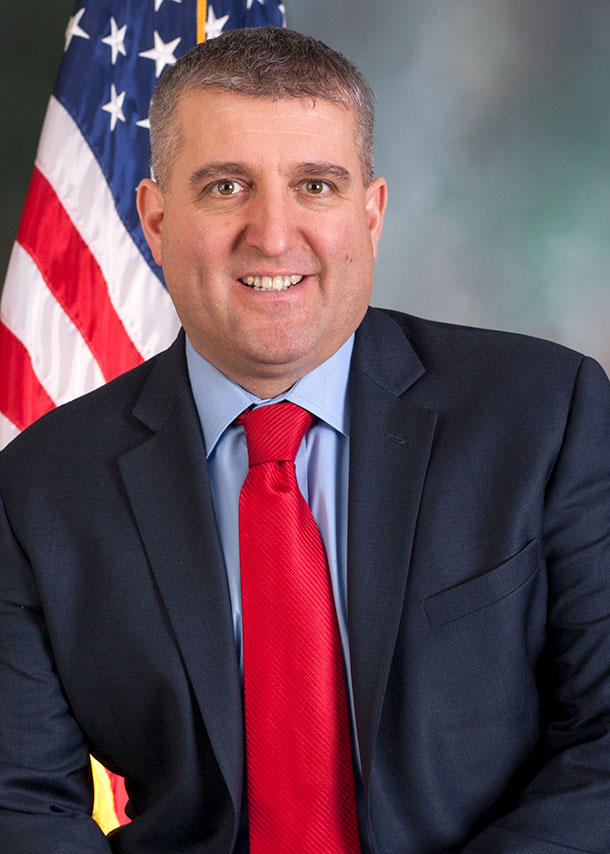 Voter spread, according to Dave's Redistricting: Dem +2.9
Ann Marie Mitchell, a former state representative candidate, is going up against current state Rep. Frank Farry in the race to fill the seat of retiring state Sen. Robert "Tommy" Tomlinson. Farry, a Republican representing the 142nd legislative district in Bucks County, is attempting to make the move over to the state Senate in a new district that's leaning slightly Democratic. 
An attorney and volunteer chief of the Langhorne-Middletown Fire Co., Farry first won his state House seat in 20008. Farry has reaffirmed his support for raising the minimum wage, a woman's right to choose to have an abortion up to the point of viability and stricter gun control legislation. Mitchell, a business attorney, is a strong supporter of public education, reproductive rights and red-flag gun control laws. 
The newly drawn 6th Senate District expanded beyond Lower Bucks County to include portions of Central Bucks. The district now includes Bensalem, Middletown, Langhorne, Warminster and Warwick, while Bristol Township was drawn into the 10th Senate District. 
14th Senate District: Dean Browning (Republican) vs. Nick Miller (Democrat)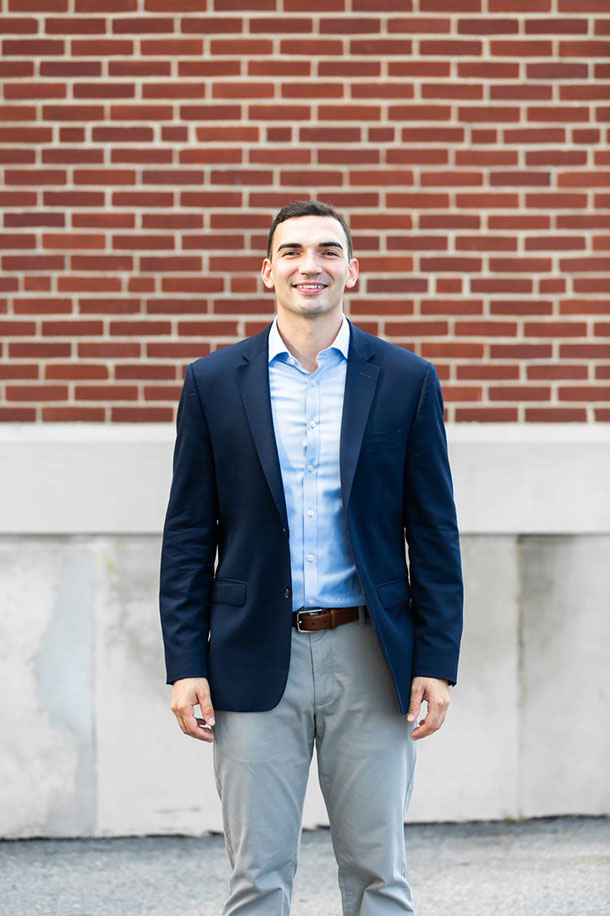 Spread: Dem +11.1
One of the few most anticipated races in the Lehigh Valley is this battle between Republican Dean Browning, a former Lehigh County commissioner, and Democrat Nick Miller, an Allentown School Board member. Browning, who is white, garnered national attention in 2020 when he tweeted "I am a black gay guy," and claimed he was quoting a message from one of his followers. A 66-year-old political veteran, Browning has expressed support for abortion restrictions, school choice and expanding the state's natural gas industry. Meanwhile, Miller, a 27-year-old newcomer, has supported access to abortion, allowing pre-canvassing of ballots prior to Election Day and increasing the minimum wage. 
The 14th Senate district previously included all of Carbon County and parts of Luzerne County. After redistricting, its new boundaries include multiple municipalities in Lehigh and Northampton counties and most of Allentown. The district, which now leans much more Democratic, would be a signal win for Republicans if Browning is able to come out on top.  
16th Senate District: Jarrett Coleman (Republican) vs. Mark Pinsley (Democrat)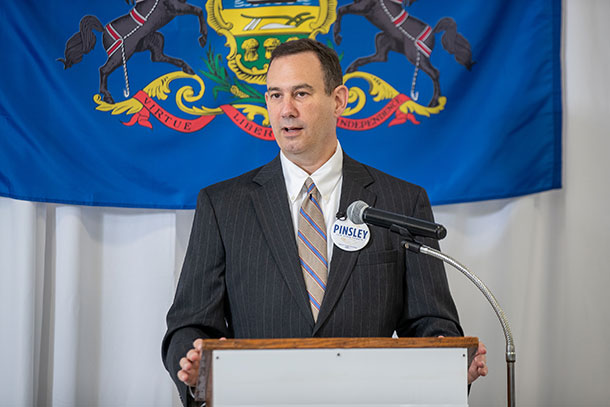 Spread: GOP +7.4
This race took a turn when Republican Jarrett Coleman upset longtime incumbent state Sen. Patrick Browne by 24 votes in the primary election. Now, Coleman, an airline pilot and Parkland School Board member, is going up against Democrat Mark Pinsley, the Lehigh County Controller. 
Coleman won his school board seat running on a largely anti-mask and anti-critical race theory platform and decided soon after to run a statewide seat. Pinsley, who lost a previous bid to unseat Browne, has said, "Christian nationalists and MAGA" Republicans are a small group of people pushing narratives about masks and public school teachings. Pinsley faced criticism earlier this year after he testified in front of the legislative reapportionment committee and claimed the GOP wanted to create a "ghetto" by lumping Allentown and Bethlehem together.  
The new district lines, which include parts of Bucks County, may have helped Coleman edge out Browne, as the district is still Republican-heavy in many areas. Pinsley, who narrowly lost to Browne back in 2018, will attempt to become the first Democrat elected from the district since 1994. 
38th Senate District: Lori Mizgorski (Republican) vs. Lindsey Williams (Democrat)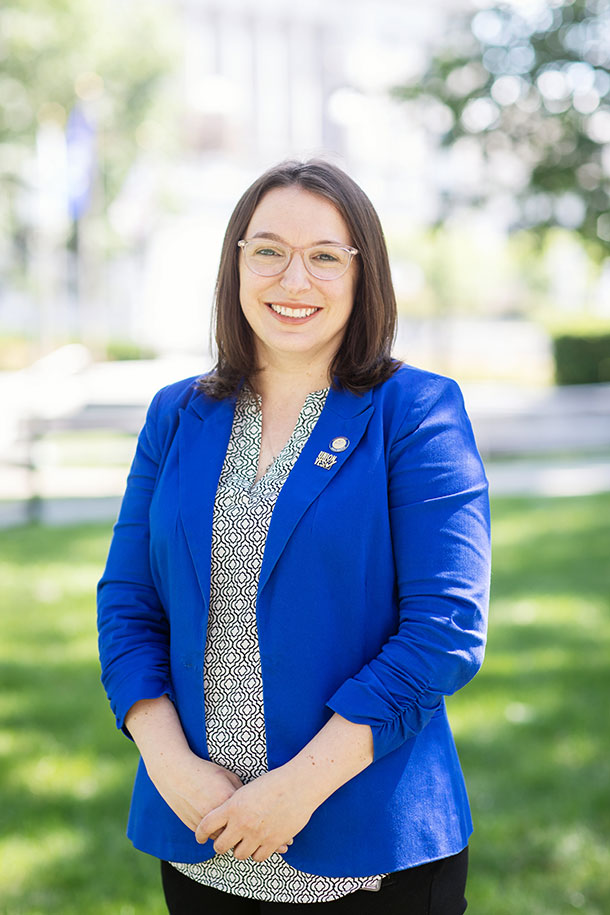 Spread: Dem +13.0
This tilt pits two sitting lawmakers against each other. State Rep. Lori Mizgorski, who was drawn out of her state House district, opted to jump into the Senate race against incumbent Lindsey Williams. Mizgorski, a Republican from Shaler, has a tough task in defeating the incumbent Democrat, Williams. Although Williams narrowly won her seat back in 2018, the district that covers the North Hills suburbs, Allegheny River towns and East End neighborhoods in Pittsburgh is considered more friendly to Democrats this go-round. 
Mizgorski backed GOP lawmakers' efforts to investigate the 2020 election results but broke away from her party earlier this year by opposing a state budget amendment that would have stopped tuition funding for the University of Pittsburgh over its research of fetal tissue uses. Williams, who serves as minority chair on the Senate Education Committee, has strongly supported increased public education funding and reproductive rights. 
40th Senate District: Rosemary Brown (Republican) vs. Jennifer Shukaitis (Democrat)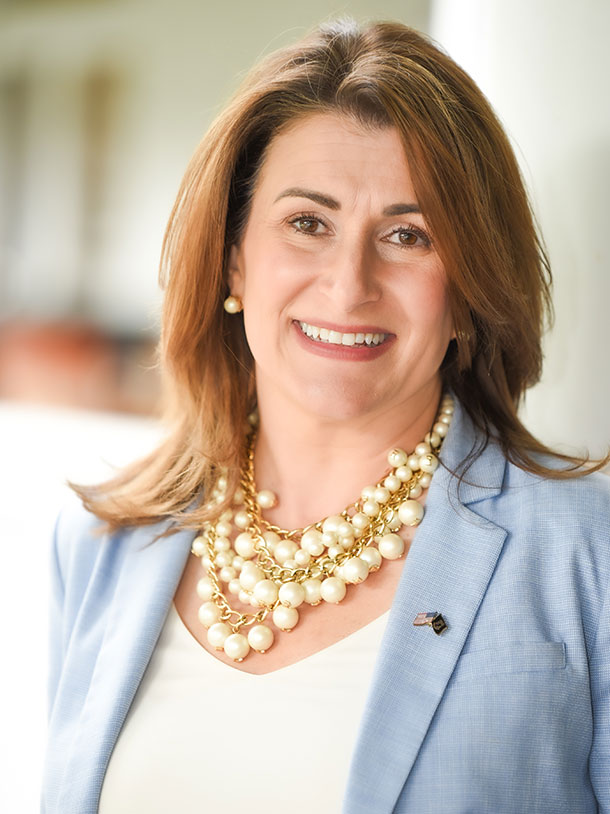 Spread: Dem +3.7
Another Republican lawmaker attempting to make the jump to the state Senate is state Rep. Rosemary Brown. Brown, who currently represents the 189th legislative district, which covers parts of Monroe and Pike counties, wants to keep outgoing state Sen. Mario Scavello's seat in Republican hands. She's up against Democrat and Stroud Township Supervisor Jennifer Shukaitis. Shukaitis, the granddaughter of former Monroe Country Commissioner Nancy Shukaitis, seeks to win over a slightly Democratic district consisting of all of Monroe County and parts of Lackawanna and Wayne counties. 
Brown and Shukaitis had a heated exchange during their Oct. 13 debate over abortion restrictions, with Brown accusing her opponent of "lying" about her stance. Brown has said she supports exceptions for rape, incest and the life of the mother, while Shukaitis pointed toward Brown's support of GOP-backed bills that sought to roll back access to abortion. 
House Races to Watch 
13th House District: John Lawrence (Republican) vs. David Cunningham (Democrat)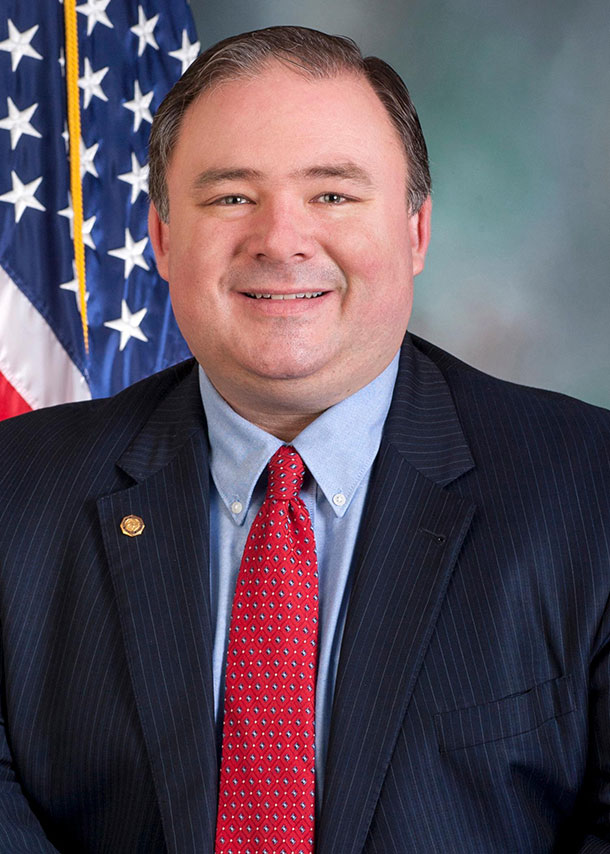 Voter Spread: GOP +3.6
State Rep. John Lawrence defeated a challenger during the primary election and now must fend off David Cunningham of Highland Township, who replaced Democratic nominee Chamir James on the ballot and officially kicked off his campaign in late July. The late start may be too much to overcome for Cunningham as he faces off against an incumbent who's held the seat since 2010. 
Lawrence, who has called for reducing crime and improving public safety, currently chairs the House Select Committee on Restoring Law and Order, the committee tasked with investigating Philadelphia District Attorney Larry Krasner. Cunningham has said he believes individual and family safety are basic rights and supports stricter gun laws. The district, which includes Chester County and surrounding rural areas, has a slight conservative lean, which should bode well for Lawrence as he looks to keep his seat. 
30th House District: Cindy Kirk (Republican) vs. Arvind Venkat (Democrat)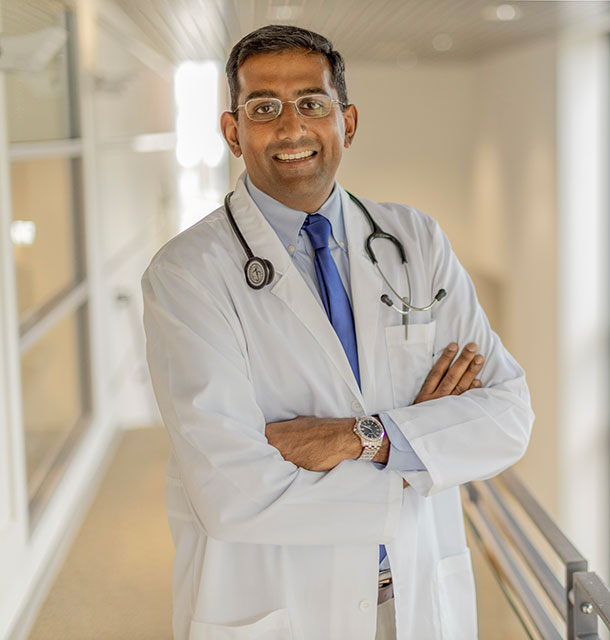 Voter Spread: Dem +3.7
With no incumbent in this redrawn district, Democrat Dr. Arvind Venkat, an emergency room physician with Allegheny Health Network, is going up against Republican Cindy Kirk, a nurse administrator at UPMC and former Allegheny County Council member. 
Venkat is a newcomer to politics who is in step with Democrats – with the exception of natural gas drilling, which he says can be done safely if properly regulated. Kirk, on the other hand, has long been active in Republican politics, serving on both state and local party committees. 
The suburban Allegheny district runs along the Ohio River and Pittsburgh's North Hills. While the area used to be a Republican stronghold, with Trump winning by 5% in 2016, it has shifted toward Democrats, with President Joe Biden winning the district by 6% in 2020. 
Note: Current state Rep. Liz Mizgorski was drawn out of the district and is now challenging state Sen. Lindsey Williams for the 38th Senate district seat. 
44th House District: Valerie Gaydos (Republican) vs. Debbie Turici (Democrat)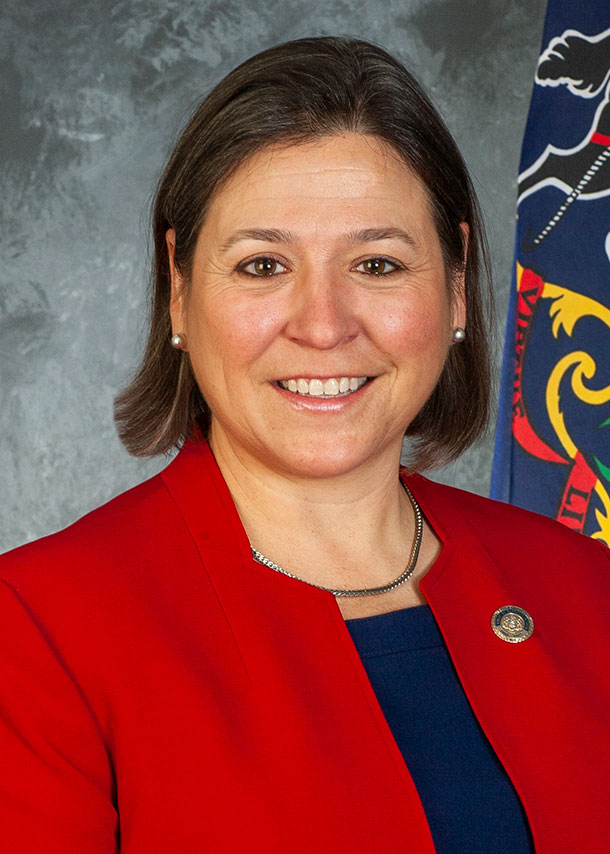 Voter Spread: GOP +1.1
Two-term incumbent state Rep. Valerie Gaydos, of Aleppo Township, will square off against Democrat Debbie Turici in Allegheny County's western suburbs. Gaydos has portrayed herself as a pro-business, small-government conservative during her time in the legislature, and joined dozens of GOP lawmakers earlier this year in trying to require transgender student-athletes to participate in sports associated with their gender assigned at birth. 
Turici, who joined the May primary as a write-in candidate, is co-chair of the West Hills Women's Democratic Organization and a former leader of the Pennsylvania State Educator Association. A retired school teacher, Turici has expressed an interest in preserving public school funding, protecting reproductive rights and implementing stricter gun laws. 
The 44th district, encompassing Allegheny County's West Hills communities, underwent slight changes during redistricting. New boundaries for the conservative district are scaled back from Ross Township and now include Leetsdale.  
88th House District: Sheryl Delozier (Republican) vs. Sara Agerton (Democrat)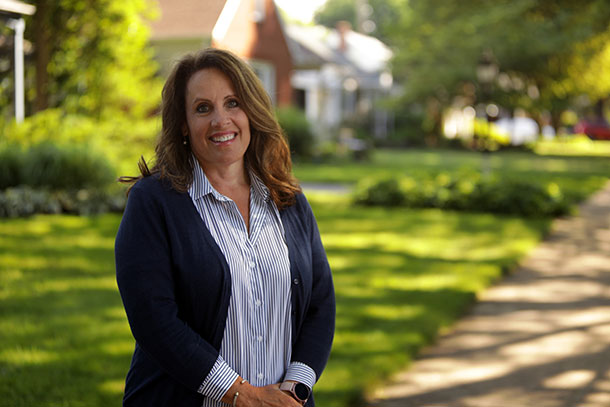 Voter Spread: GOP +4.0
State Rep. Sheryl Delozier, a Republican from Lower Allen Township, is seeking an eighth term in Harrisburg this November. First, she'll have to fend off Democrat Sara Agerton, a Dillsburg native and Mechanicsburg Borough Council member.
Delozier, who has held her House seat for the past 14 years, has touted her ability to work with legislators across the aisle, citing her work on the state's Clean Slate Law. She's also vowed to continue working on criminal justice reform, improving tax laws and supporting law enforcement. 
Agerton, a social worker, has made abortion rights and education top priorities of her campaign. She's said to support education and fight against misconceptions about what is being taught in schools. 
Under the new maps, the 88th district includes Hampden Township, most of Lower Allen and the boroughs of Mechanicsburg, New Cumberland and Shiremanstown. The district remains competitive with a slight Republican lean. 
120th House District: Aaron Kaufer (Republican) vs. Fern Leard (Democrat)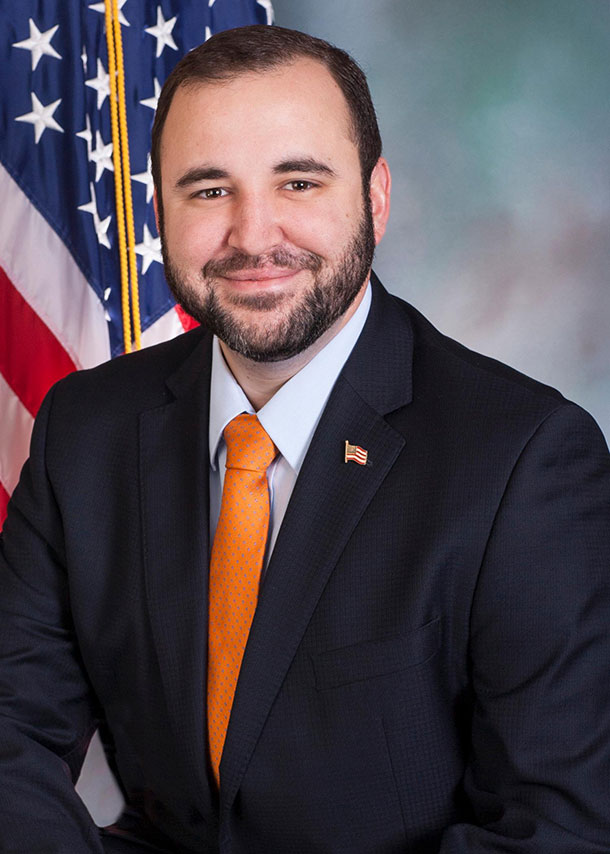 Voter Spread: GOP +3.7
Incumbent state Rep. Aaron Kaufer faces write-in candidate Fern Leard, who received enough votes in the May primary to earn the Democratic nomination. Leard, a Dallas Township resident, said she is a longtime advocate for health care and education. Kaufer, a Republican from Kingston, has pushed to eliminate school property tax burdens and make the state more jobs-friendly. 
The slightly conservative district consists of parts of Luzerne County, including the townships of Dallas, Exeter, and Kingston and the boroughs of Forty Fort, Luzerne and Wyoming. 
137th House District: Joe Emrick (Republican) vs. Anna Thomas (Democrat)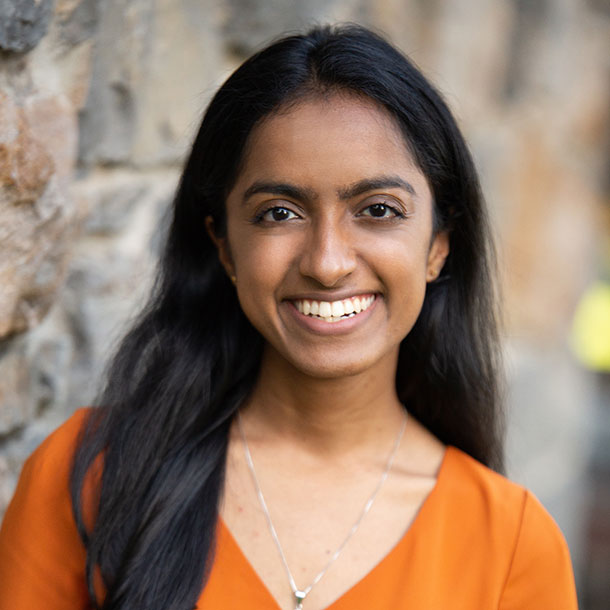 Voter Spread: Dem +0.9
In arguably the most tightly contested district in terms of voter spread, incumbent state Rep. Joe Emrick, a Republican from Upper Nazareth Township, is looking to hold off Anna Thomas, a Democrat from Bethlehem Township. 
Thomas, a 26-year-old newcomer, was born and raised in Bethlehem Township and said she's tired of seeing politicians fighting ideological battles instead of legislating. In his newly drawn district, Emrick is dealing with a slightly Democratic-leaning area that now includes Nazareth, Bethlehem Township, Palmer and Hanover. 
160th House District: Craig Williams (Republican) vs. Catherine Spahr (Democrat)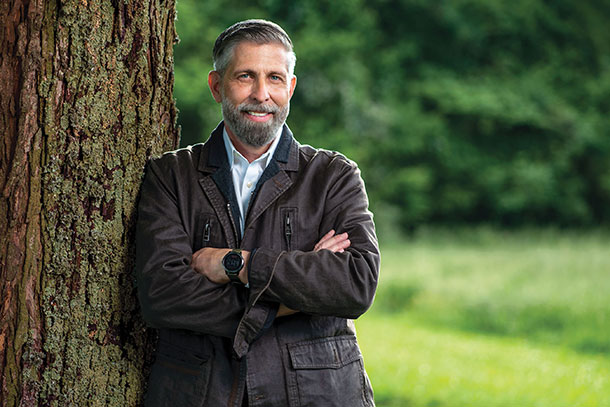 Voter Spread: Dem +1.5
Having narrowly defeated a Democratic candidate in 2020, incumbent state Rep. Craig Williams has another fight on his hands this election cycle. Williams, a Republican from Concord Township, is a U.S. Marine Corps veteran who beat Democrat Anton Andrew by fewer than 700 votes in the 2020 general election. 
Williams has touted legislative accomplishments related to addiction advocacy and funding for libraries and infrastructure. Spahr, a senior transportation planner in the Delaware County Planning Department, said she wants to address wages, strengthen abortion rights and support extended maternity leave. 
This district underwent some changes during redistricting as well: Its boundaries no longer include Kennett Square and instead push further north toward West Chester.