Philadelphia
5 times Darrell Clarke clashed with Jim Kenney on policy
The longstanding Philadelphia City Council president announced Thursday he will not seek reelection.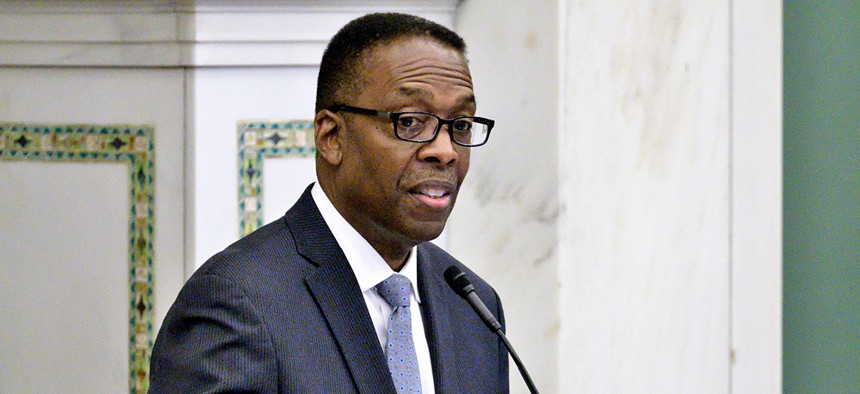 Amid a monumental mayor's race, Philadelphia city government is in the middle of another political shakeup as longtime City Council President Darrell Clarke announced he will not be seeking reelection. 
Clarke, who has represented the 5th councilmanic district since 1999, has served as Council President since 2012. After choosing not to run for mayor in 2015, Clarke endorsed then-candidate for Mayor Jim Kenney and ended up working hand-in-hand with his administration for the years that followed. 
Many were hoping Clarke and Kenney would be able to mend the traditionally longstanding and fraught mayor-Council conflict that plagued the Nutter administration, the Street administration and those that came before it. Clarke and Kenney were able to break through in the beginning – and Clarke was able to earn a reputation as a conflict-averse negotiator, but in leading the 17-member legislative body for more than a decade, he also clashed with the city's chief executive on a number of occasions over the years. 
Here are some of the biggest battles the city has seen during Clarke's tenure.
1. Sweetened beverage tax
One of Kenney's most notable achievements – and a constant point of contention – is the passage of the Philadelphia Beverage Tax, a levy on sugary drinks distributed throughout Philadelphia. When the proposal was introduced, Clarke and other Council members opposed the measure, arguing the city needs a "broader-based strategy than just taxing poor people."
2. Zoning issues
Clarke, critical of rapid redevelopment in gentrifying areas, often clashed with Kenney over zoning and land use. Clarke sought to reshape the zoning board, expanding it from five to seven members, requiring Council approval of appointees, and requiring the board to have specific backgrounds related to urban planning and community development. Kenney said the reforms would slow development and make it harder to find willing members for the board. 
3. Councilmanic prerogative
Zoning arguments ultimately led to the utilization of City Council's prerogative powers. Clarke made it a tradition to use councilmanic prerogative, the process by which each Council member holds the power to green-light or stall land-use decisions in their district. While the Kenney administration and others saw it as a power grab and potential hindrance to development, district Council members now have much more influence over zoning designations, sales of city-owned land and traffic and bike lanes. 
4. Fourth of July shooting
A sour note during Kenney's administration that hastened calls for him to resign occurred during the aftermath of the Fourth of July shooting last year. Following two police officers getting shot from stray bullets, Kenney told reporters he'd be "happy" when he's no longer mayor, prompting officials across the city to chastise what they said was a disengaged mayor. Although Clarke wasn't among the Council members to call for Kenney's resignation, he said the mayor needs to make the city safer, stating, "We cannot give up. We cannot let them win."
5. Stop and frisk
After the fallout of the Fourth of July shooting, Clarke suggested revisiting the controversial police tactic of stop-and-frisk. His statement urging a reexamination of the Nutter-era policy – in which police can stop and search anyone they view as suspicious – drew the ire of many, including Kenney, who said he was "not willing to bring that back." 
Despite the political back-and-forth between the two over the years, Kenney said that he and Clarke have ultimately shared the same universal goal for Philadelphia throughout their political careers:
"Darrell has served our city unwaveringly for four decades, championing historic progress and also providing vital leadership amid unprecedented challenges," Kenney said in a statement. "It's been an honor to work alongside him on our shared goals – including education, housing, and jobs – and I congratulate him on a distinguished career in public service. I look forward to working together over the next 10 months to set a strong foundation for our city's next chapter."