Capitol Beat
What to know about PA's 21st House District race
Democrat Lindsay Powell and Republican Erin Connolly Autenreith will face off in September for the vacant seat.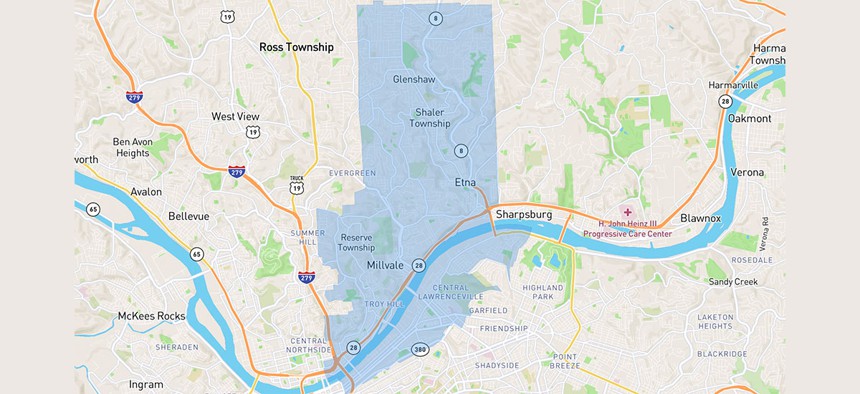 Voters in Allegheny County's 21st state House District will head to the polls this fall to select a new state representative in another contest for a vacant legislative seat that will determine which party has control of the chamber – at least for now. 
City & State has compiled this guide of everything you need to know about the race – and what it means for constituents, lawmakers and Pennsylvanians in general. 
Why is House District 21 vacant?
This seat opened up on July 19 when then-state Rep. Sara Innamorato resigned to focus on the race for Allegheny County Executive. Innamorato won the Democratic nomination in that race on May 16, setting her up for a general election matchup against Republican Joe Rockey. 
When is the special election in House District 21?
The special election will be held on Tuesday, Sept. 19. Only voters in the 21st House District – which encompasses a portion of Allegheny County – can cast a ballot in this special election. 
Who is running in the special election in House District 21?
Both major political parties have picked their candidates for the Sept. 19 special election to replace Innamorato. 
The Allegheny County Republican Committee selected Erin Connolly Autenreith as their nominee for the special election, while Democrats picked Lindsay Powell to run for the seat. 
Powell is currently the director of workforce strategy at InnovatePGH, and serves as a member of the Urban Redevelopment Authority of Pittsburgh. Autenreith, of Shaler Township, is a Realtor who also chairs the Shaler Township Republican Committee. 
The 21st House District seat has been held by a Democrat dating back to at least 1969, according to House Archives. Innamorato first won the seat in 2018 after knocking off then-state Rep. Dom Costa in the Democratic primary. 
Is the House District 21 office still open?
According to a statement from the House Democratic Caucus following Innamorato's resignation, constituent service offices in the district will remain open through the special election to handle constituent needs. 
Will there be more special elections?
As things stand now, this probably won't be the last special election in Pennsylvania this year. Democratic state Rep. John Galloway won both the Democratic and Republican nominations in a Bucks County district judge race in May, so, barring a drastic surprise, Galloway is all but certain to leave his House District 140 seat later this year or early next year, assuming he wins the general election in November. 
If that occurs, the speaker of the state House will need to schedule a special election to fill the vacant seat.