Campaigns & Elections
The misguided partisan focus on election proposals
In an op-ed, Make the Road PA's Diana Robinson argues for greater access to the ballot box.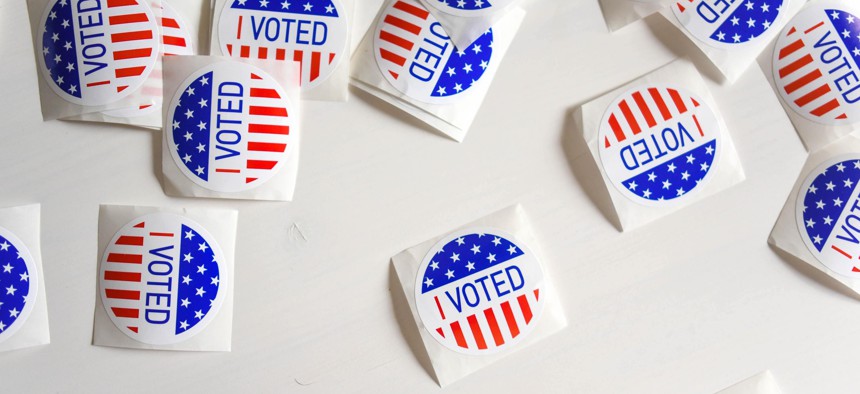 Pennsylvania has backpedaled. Not long ago, it was the spirit of bipartisanship and negotiation that led to the most significant updates to Pennsylvania's elections in decades. But a tidal wave of rhetoric and hyper-partisanship has since swept over the commonwealth and is threatening our voting rights, especially in communities of color.
The primary election is still fresh in people's minds – but even though it was a success, with minimal issues, as is common, according to the Pennsylvania Department of State, some politicians are pointing the finger at minor administrative hiccups to try to repeal Act 77 of 2019 and end the state's entire vote-by-mail process.
As with every election since Act 77 took effect, eligible voters in our communities have shown their preference for the safety, security, ease and convenience of mail-in ballots. For the May primary, voters again demonstrated their interest in mail-in ballots: Counties received nearly 800,000 applications for no-excuse mail-in ballots.
Sadly, the harsh reality is that some lawmakers are intentionally pursuing changes that would restrict accessibility and undermine the will of eligible Pennsylvania voters, thus making voting harder for our communities. None of the policies they are pushing would do anything to ameliorate anxieties about not having the time to vote, standing in line for hours, or ensuring mail-in ballots are received in time and counted.
Frequently disguised as voter protection efforts, these targeted proposals would allow voter suppression to thrive.
It is time for state lawmakers to focus on the common-sense changes that will benefit all eligible voters in every community. Despite deep divisions on some policies, there remains broad bipartisan agreement on several issues that will help to ensure every voter can freely, easily, and conveniently access the polls to have their voices heard and their votes count.
Voting in-person at polling places will continue to be a key aspect of carrying out our civic duty. However, it is time for Pennsylvania to adopt policies that reflect the hectic lifestyles and work schedules that become barriers for many engaged voters. Policies such as same-day voter registration, early in-person voting and automatic voter registration provide the opportunity for eligible voters to have their voices heard while taking into account the day-to-day obstacles that could otherwise impact participation. We must also embrace our diversity and enhance language access to reflect the growing number of residents whose first language isn't English.
But none of this will be possible if we don't adequately fund county election operations. The state needs to ensure the resources for carrying out safe, secure, efficient elections are made available to counties.
Both the House and Senate have measures that would ban counties from accepting third-party funds to help them administer elections – but without any corresponding measure to ensure that local election offices truly have the money they need, even though most everyone agrees they need more.
Lawmakers recently demonstrated that it's still possible to work in a bipartisan fashion when they advanced legislation to help the commonwealth maintain its voter rolls. This work should continue. Our lawmakers need to advance bipartisan reform measures that would make the commonwealth's election process more convenient and easier to access for every eligible voter, especially communities of color.
One common sense action lawmakers can take in advance of November is increasing the window of time for pre-canvassing. County commissioners and election officials have been calling for extending the pre-canvassing period for mail-in and absentee ballots to allow ample time for counties to prepare ballots for tabulation. A longer pre-canvassing window would provide voters more of an opportunity to "cure" ballot mistakes and enable counties to provide accurate results as soon as possible.
Extending the pre-canvassing period would alleviate some stresses on elections officials and poll workers on Election Day while being responsive to the needs of those who administer our elections. Pre-canvassing has also been identified as a key change that counties have indicated will help resolve challenges counties experienced implementing mail-in ballots in 2020 and 2021. The opportunity for lawmakers to come together and address this change is now.
Pennsylvanians don't need the General Assembly to take divisive actions that will discourage voter participation. Instead, we need inclusive laws that strengthen our democracy and encourage participation by all eligible communities. To be responsive to the will of voters, our lawmakers must continue pursuing modernizations that will provide reliable voting access and 21st-century solutions.
Together, we can stop this assault on our freedoms by demanding lawmakers provide more money to help county election offices and allow same-day voter registration, early in-person voting and automatic voter registration. We cannot accept policies that make it harder for you, your families or your community to vote.
Diana Robinson is the civic engagement director for Make the Road PA. She advocates for issues of importance to Latinx, immigrant and working-class communities of color and works to engage and mobilize the organization's 10,000 members to build power for justice.