Editor's Note
Editor's Note: Pennsylvania politicians must do more to combat the opioid epidemic
U.S. Rep. Madeleine Dean's story is a testament to overcoming incredible odds.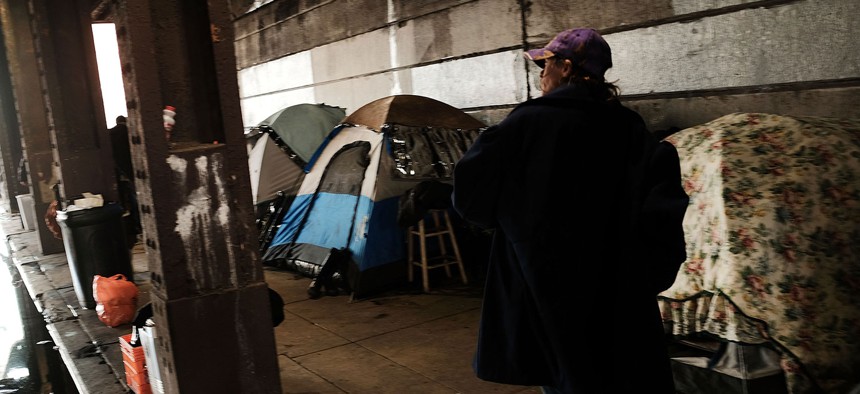 Opioid addiction is a brutal reality in many communities in Pennsylvania – from small, rural towns to big cities across the state. For several years, Pennsylvania has had one of the highest rates of drug overdose deaths in the country: An estimated 5,343 people died from opioid overdoses here in 2021 according to the state's opioid data dashboard. 
Like so many Americans, I have friends who have struggled with opioid addiction – some have gone through the phases of withdrawal, treatment and relapse to eventual recovery, while others have died from overdosing. Just last week, one of my relatives died from complications involving Oxycontin. 
An ever-rising cause for worry is fentanyl, which has become a leading cause of death for Americans under the age of 40. As part of the effort to combat the drug's destruction, U.S. Rep. Madeleine Dean has made helping families overcome opioid addiction a part of her life's mission. Dean's son is a survivor of opioid addiction and substance-use disorder – and in 2021, she and he co-authored a book, "Under Our Roof: A Son's Battle for Recovery, a Mother's Battle for Her Son," about his struggle with drugs. Dean is now part of a bipartisan group of lawmakers looking to educate the public about naloxone, the life-saving overdose-reversing medication. This group, known as the Fentanyl Prevention Caucus, is already studying new ways to help those with substance-use disorders. They're doing good work. 
In this week's magazine, we examine the problems plaguing the health care industry resulting in an ever-shrinking workforce. Many of these labor shortages are at drug and alcohol rehabilitation centers, where employees are putting in long hours for little pay. We interview Admiral Rachel Levine, the former Pennsylvania Health Secretary who talks about how the federal Department of Health and Human Services has worked to prevent the overprescription of opioids for mild and chronic pain. And although the department has made some progress in this area, there is still much more work to do. With a little faith and the right resources, Pennsylvania can better fight the incessantly expanding toll wrought by these drugs.