Labor
Pennsylvania's unemployment rate drops to 3.9% in December
The state unemployment rate is at its lowest level ever recorded, dating back to 1976.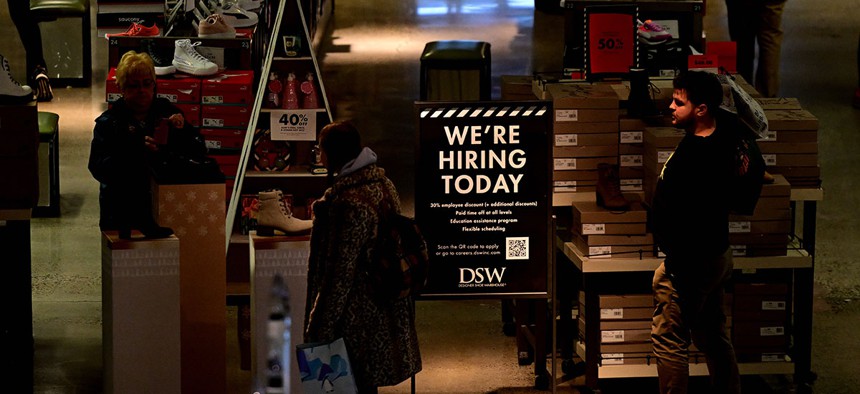 Pennsylvania's unemployment rate decreased to 3.9% in the month of December – down a tenth of a percent from the month prior – according to preliminary data provided by state and federal officials on Friday. The figure marks the lowest unemployment rate the state has ever seen, dating back to when historical records from the U.S. Bureau of Labor Statistics were tracked beginning in 1976. 
Nancy Walker, acting secretary of the state Department of Labor & Industry, said the latest unemployment rate is an encouraging sign that people in Pennsylvania are returning to the workforce. 
"Pennsylvanians are reentering the workforce, launching new careers and pursuing jobs that sustain their families," Walker said in a statement. "Opportunity abounds today for Pennsylvania workers."
According to L&I, Pennsylvania's civilian labor force was up about 9,000 over the past month, with employment numbers rising by 11,000 and unemployment numbers declining by about 1,000. 
The state's unemployment rate spiked to 16.5% in April 2020 amid pandemic mitigation measures implemented by the Wolf administration, which forced many businesses to close their doors and caused unemployment claims to skyrocket. Prior to the pandemic, the commonwealth hadn't seen an unemployment rate in double digits since October 1983, according to Bureau of Labor Statistics data. 
Pennsylvania lagging the country isn't a good thing, but unfortunately, a long-term trend.
– Nate Benefield
Since the peak of the pandemic shutdowns, the state's unemployment rate has gradually shrunk, but is still significantly higher than the national average of 3.5%. L&I said the state has recovered about 95% of the jobs it lost during the first two months of the pandemic. 
Nathan Benefield, a senior vice president at the Commonwealth Foundation, a free-market Harrisburg think tank, said in a statement that the state's economic picture isn't as rosy as it may seem. Benefield noted the unemployment rate doesn't take into account the people who have dropped out of the workforce and that the state is still behind other national averages. 
"Most states have fully recovered from pandemic job losses, and the leading states have had around 7% job growth," Benefield said. "Pennsylvania lagging the country isn't a good thing, but unfortunately, a long-term trend. And population numbers show that Pennsylvania continues losing residents and businesses to other states due to our economic climate."