Education
Lawmakers hear from parents, school leaders on school choice policies
The hearing comes as another legislative body plans to hold a statewide tour on education funding.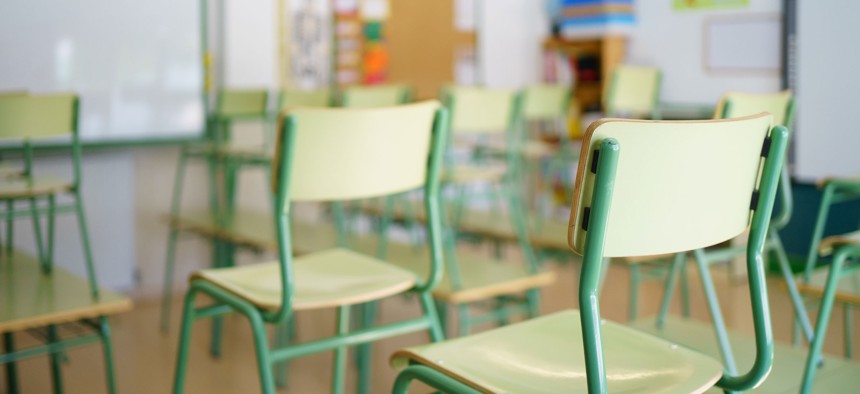 State lawmakers heard from Philadelphia parents and school leaders during a Senate Education Committee hearing on Monday, and while the hearing largely centered around school choice programs, it also foreshadowed broader conversations around school funding that will occur in the coming months.
Monday's hearing, held at Saint Joseph's University in Philadelphia, included remarks from several parents who felt their children weren't getting an adequate education in the city's schools. Lawmakers also heard from school officials about their views on several programs, including the state's Educational Improvement Tax Credit and Opportunity Scholarship Tax Credit programs, as well as a proposed private-school tuition voucher program that was a sticking point in this year's state budget negotiations.
Daniel Prescott, one of the parents testifying at Monday's committee hearing, urged lawmakers to support the Pennsylvania Pennsylvania Award for Student Success, or PASS program, which would distribute $100 million in vouchers for students in low-achieving public schools to attend private schools. That program was ultimately vetoed out of this year's state budget. 
"Having access to a scholarship would be tremendously helpful for us in trying to provide a better future for my son than what I had," Prescott said. "Parents like me need the help."
Lawmakers also heard from Besie Katz, head of school at the Politz Hebrew Academy, and David Hardy, the interim president of Girard College and a senior fellow at the Commonwealth Foundation. 
Katz said the EITC and OSTC programs, which, while different, both offer tax credits to businesses that fund the scholarship programs, help keep the school available to those who need it. 
"We are endlessly grateful for Pennsylvania's commitment to student success, mainly through the availability of the EITC and OSCC programs. These programs are what make our school special and accessible to students who probably would not fit somewhere else," Katz said. 
Katz also expressed support for the PASS scholarship program. "A program similar to the PASS scholarship could absolutely change the lives of our children, whether it's children in my life, or yours or my neighbors," she said. "A program that does not harm our public schools, that helps other educational institutions keep their doors open, and most importantly, helps children is certainly one that we should be talking about."
According to the committee, the School District of Philadelphia was invited to testify, but did not attend. The school district did submit written testimony. 
The hearing comes ahead of a statewide tour on education funding by the state's Basic Education Funding Commission, which is set to begin Tuesday with a hearing in Allentown, followed by hearings in Harrisburg and Philadelphia later in the week. 
The tour comes after the Commonwealth Court ruled in February that the state was not meeting its constitutional obligation to provide a "comprehensive, effective, and contemporary system of public education."
State Sen. Lindsey Williams, a Democrat who serves as the minority chair of the committee, acknowledged that while there are disagreements between lawmakers over the PASS scholarships and how to address the state's school funding challenges, lawmakers want the same end goal.
"We have a lot of disagreement, but I think there is agreement that we want the most opportunities for our students – for each and every one of our students to feel like they can be supported at school, feel safe and have what they need to succeed," Williams said. 
State Sen. David Argall, the majority chair of the committee, said Monday's testimony only further underscores the case for options outside of traditional public schools. 
"I think what we've heard today continues to emphasize the fact that we should not wait – we cannot wait – to give our children more options," Argall said.