Capitol Beat
Jake Corman to temporarily take over for John Fetterman following heart procedure
The lieutenant governor had a pacemaker put in with a defibrillator Tuesday after he suffered a stroke on Friday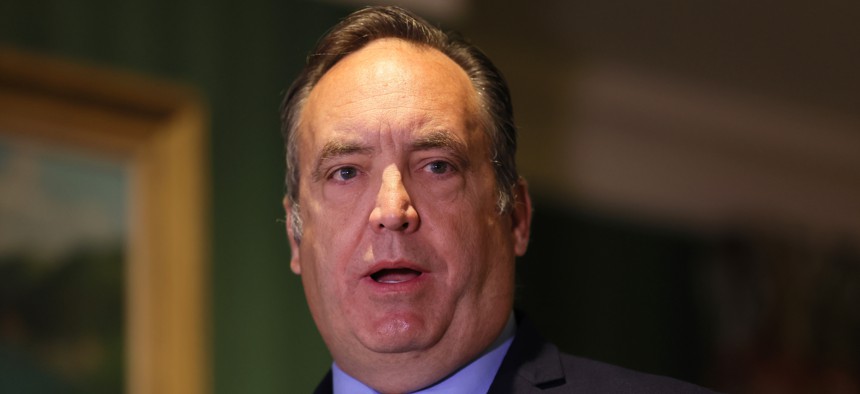 The state Senate's top-ranking Republican will temporarily take over as acting lieutenant governor after Lt. Gov. John Fetterman's U.S. Senate campaign announced Tuesday that he was scheduled to undergo a medical procedure following a stroke. 
Fetterman's campaign announced earlier in the day that he was undergoing "a standard procedure to implant a pacemaker with a defibrillator" after Fetterman suffered a stroke on Friday. 
A statement released Tuesday evening by Gov. Tom Wolf's office said Senate President Pro Tempore Jake Corman will temporarily assume the duties of acting lieutenant governor in a "short-term transfer of power."
"We continue to wish the lieutenant governor the very best as he continues to focus on his health and recovery. However, as the lieutenant governor undergoes a standard procedure, there is a process in place to ensure that our government remains fully operational," Wolf said in a statement. "This is a short-term transfer of power, and we hope and expect the lieutenant governor to resume his duties very soon."
Fetterman's stroke was caused by a clot that resulted from his heart being in an A-fib rhythm for too long, according to his campaign, which also said the medical event is not expected to impact his campaign for U.S. Senate. The Democratic lieutenant governor voted in Tuesday's primary using an emergency absentee ballot, which is available to voters who experience an unexpected illness, disability or absence from their municipality within a week of a scheduled election. 
A spokesperson for Fetterman's campaign said Tuesday that Fetterman's procedure was successful. "The procedure began at 3:15 p.m. John was released at 5:56 p.m., and he has been given the all-clear that it was successful," said Fetterman spokesperson Joe Calvello. "He is resting at the hospital and recovering well. John continues to improve every day, and he is still on track for a full recovery."
Corman and a majority of Wolf's cabinet secretaries sent a declaration to the General Assembly on Tuesday saying that Fetterman was unable to fulfill his duties as lieutenant governor, paving the way for Corman to temporarily take over, Wolf's office said. Fetterman may return to his post four days after a declaration is sent to state lawmakers stating that a disability no longer exists.