Interviews & Profiles
'The kids are not OK': Helen Gym's big plans for Philly center around the youth
The first Asian American woman to serve on City Council is hoping to be the first female mayor in the city's history.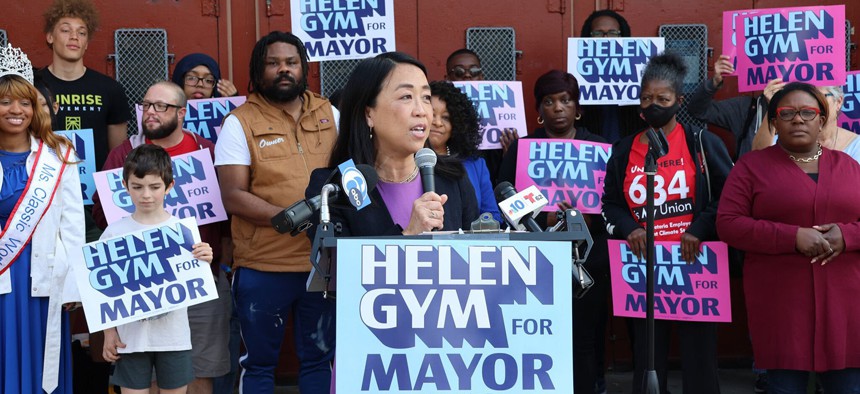 From the beginning of her campaign, Democratic mayoral candidate Helen Gym has made it clear she's running to lead Philadelphia as a mom and former educator looking to reimagine how city government can help working families and struggling children.
"I'm running for mayor because the kids are not OK – and I want to make sure that they are," Gym told City & State in an exclusive interview. "I've been very clear that this city can't rise when its children and schools are left behind."
The first Asian American woman to serve on Philadelphia City Council is hoping to become the first woman – and 100th mayor – in the city's history. Alongside her big plans and big aspirations, some big names have backed Gym from the start.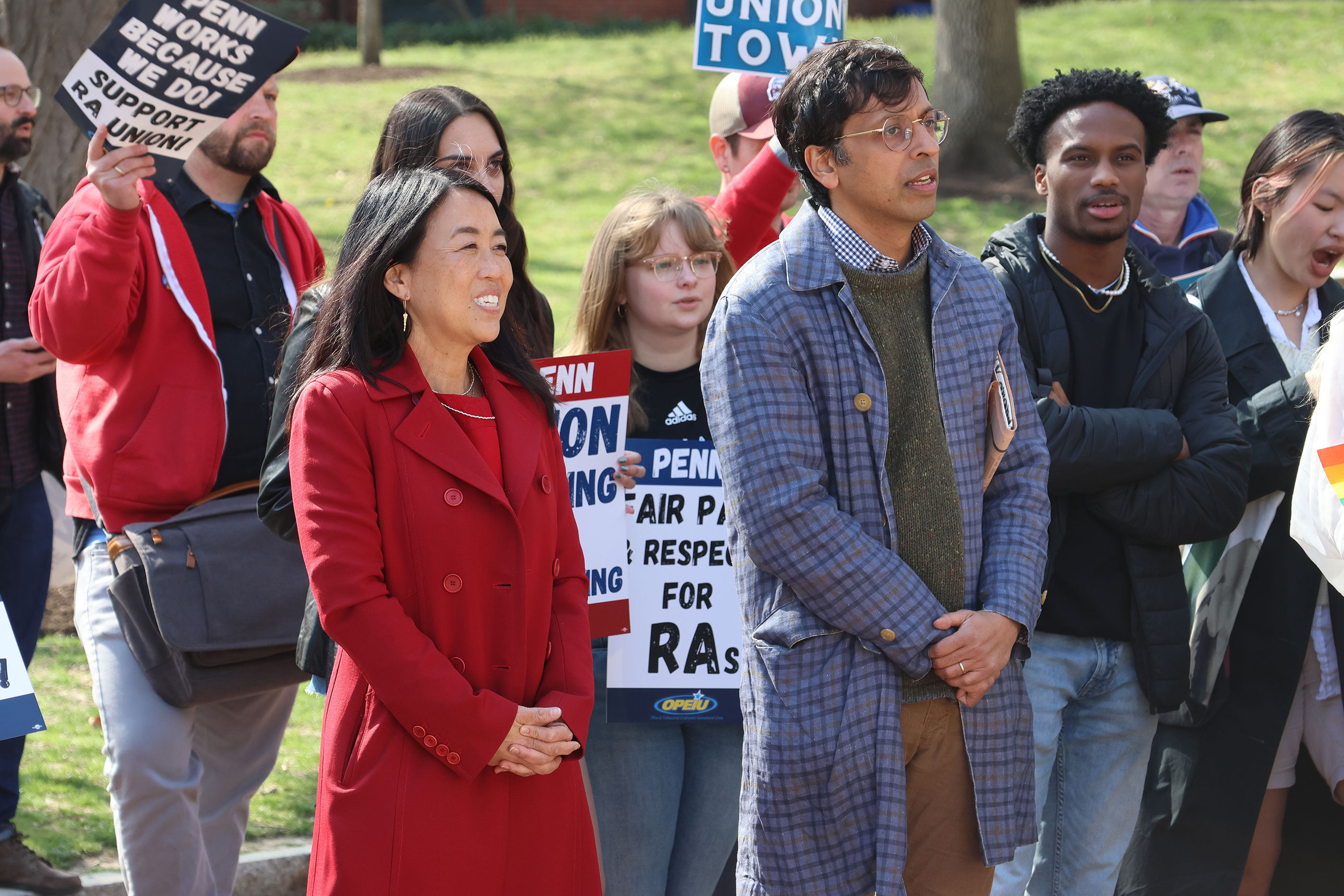 She earned early endorsements from powerful unions, including the Philadelphia Federation of Teachers and AFSCME DC 47, as well as from progressive groups like Reclaim Philadelphia and the Working Families Party. At the same time, her ambitious ideas – such as a jobs guarantee for some people under 30 and "universal" access to mental health treatment – have divided voters and led to opponents questioning her ability to fund such plans. 
But divisiveness isn't new for Gym. The often-polarizing progressive has occupied a lane for herself and gone up against the city's Democratic establishment on a number of occasions. 
"In large part, the mayor is the leader to really harness the power of city government to be the cavalry that so many other entities have failed to be," Gym told City & State. "I have no apologies for proudly letting people know what we're doing in government because most people don't know what the government does."
Mustafa Rashed, a Democratic political consultant, told City & State that when looking at costs, more people should consider the effects of a proactive government as opposed to a reactive one. 
"What is the cost of not investing in children? What's the cost of failing schools?" Rashed said. "Most economists would tell you that it costs more on the back end than it does on the front end. I believe that we're looking at this wrong."
Gym's education plan includes a $10 billion, 10-year effort to modernize school facilities and free SEPTA passes for all city students. She told City & State that with American Rescue Plan federal funding dollars at the state's disposal, the combination of a major court ruling requiring state lawmakers to rethink education funding and new leadership in Harrisburg is an "incredible opportunity to invest in and put more money into our public school system." 
In large part, the mayor is the leader to really harness the power of city government to be the cavalry that so many other entities have failed to be.
– Helen Gym
"We have to know how to do it and make sure that it actually delivers on the things that help grow our public schools," Gym said. 
Her focus on the city's youth coincides with the "tough Philly mom" image she is running on. But politics isn't where Gym's interests originally lie. 
A daughter of Korean immigrants, Gym was born in Seattle and grew up in the Columbus, Ohio suburbs before going to the University of Pennsylvania to study history and economics. She spent time as a journalist, teacher and community organizer – co-founding the Philadelphia Public Schools Notebook, now known as Chalkbeat Philadelphia.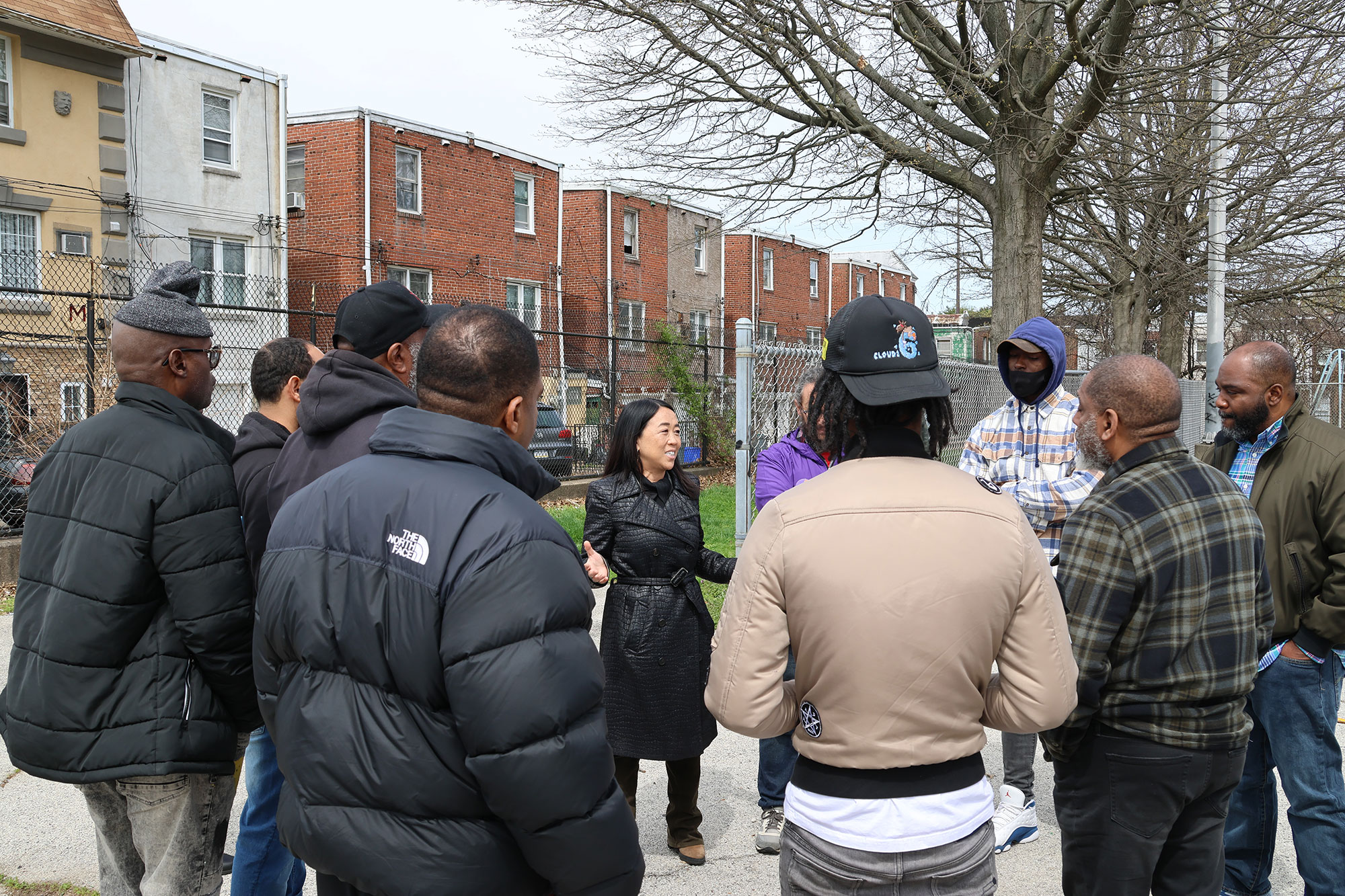 Over the next decade, Gym continued her community work, leading campaigns to keep a baseball stadium and a casino from being built near Chinatown, helping Asian immigrants push back against bullying at South Philadelphia High School and fighting to end the state's takeover of the city's public schools. 
Gym ran for public office in 2015, winning an at-large City Council seat thanks in part to the support of the city's teacher's union. Now, as she attempts to lead the city, Gym is relying on previous alliances while trying to appeal to working families across the city.  
Gym said she got into politics because she saw "terrible things" happening in her city because of "political systems gone wrong."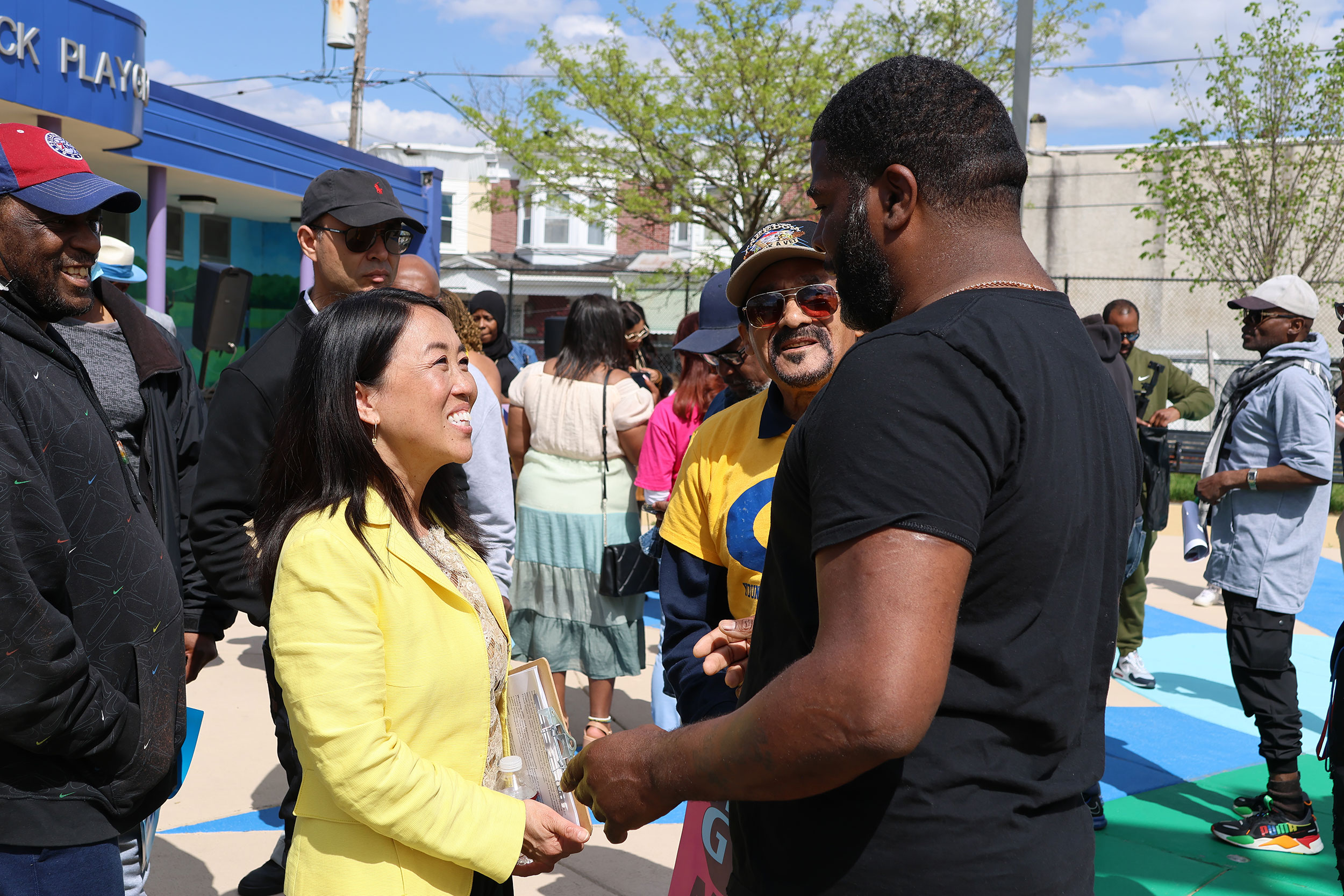 As she looks to upend how the city thinks about government and what it can do, she maintains the belief that her experience on the ground and in City Hall makes her the candidate to deliver on that promise. 
"I have spent a lot of time thinking about how cities and governments can respond in a crisis, and that has to happen through investments in mission-driven, coordinated approaches," Gym told City & State. "I think more than anybody else, I have proven over 30 years that I can inspire a city to change."
4 quick questions with Helen Gym:
What is your stance on having an elected school board? I just don't think it's going to be the game-changer. 
Would you consider a rent-control system? We will explore options here in the city to make sure that housing is affordable and people can keep a roof over their heads, but we also want a flourishing affordable housing community. 
Would you look to reform the soda tax? We will always review the mission of any tax in the city and that absolutely includes the soda tax. But I've been very clear that when 37% of our kids live in poverty, we need actual funding to go toward not just PHL pre-K but universal pre-K. We should be expanding efforts that we know actually work to lift families and children out of poverty. 
How would you get the city's population back to 2 million residents? By having the best school system in the country. (We need) to really invest in our public schools to be the kinds of places that are healthy and vibrant places of learning that families want to send their children to … One of the biggest attractors for new residents is that they are part of not just a municipality, but they're part of a vibrant, culturally alive city that brings joy.