Policy
Norfolk Southern has spent millions on lobbying and political donations. Will it pay off?
Lawmakers in Harrisburg and Washington, D.C. are pushing reforms to railroad laws as Norfolk Southern faces scrutiny over recent train derailments.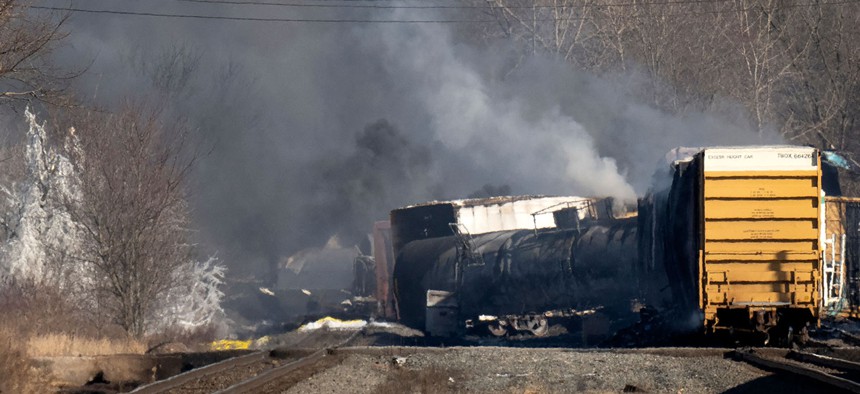 Norfolk Southern, the railroad company facing heat for multiple train derailments in the U.S. in recent months, is already bulking up its platoon of lobbyists following a Feb. 3 train derailment that has residents along the Pennsylvania-Ohio border fearing for both their health and their livelihoods. 
And now, as federal officials investigate the derailment and lawmakers look to advance rail safety reforms, Norfolk Southern's efforts to curry favor with political leaders will be put to the test. Officials at the state and federal levels are looking to hold the company accountable for the crash – while also fighting to improve safety within the freight rail industry. In the aftermath of the derailment, lawmakers at varying levels of government have circulated proposals that would update railroad safety laws in myriad ways. 
Railroad reforms
In the U.S. Senate, Republicans and Democrats have joined forces on legislation called the Railway Safety Act of 2023 that would subject all trains carrying hazardous materials to the same federal regulations that are currently used for high-hazard flammable trains.
The Railway Safety Act would set specific requirements for the installation, upkeep and placement of wayside defect detectors, which monitor the wheel bearings of passing trains. The bill would also require two-person crews, increase the fines that the federal government can levy against railroads and would allocate $27 million to prevent derailments in the future. 
U.S. Sens. Bob Casey, John Fetterman and Ohio Sen. Sherrod Brown have also introduced another bill, the Railway Accountability Act, which would direct the Federal Railroad Administration to study rim failures and derailments and task the agency with developing new mitigation strategies and regulations to prevent such failures from happening in the first place. 
The legislation would prohibit mechanics from inspecting train brakes while a train is in motion and require those inspecting the train to attest to its safety. 
Pennsylvania continues to be the Wild Wild West.
– Pat Christmas
In Pennsylvania, state lawmakers have also sought to tighten railroad regulations.
Republican state Sen. Doug Mastriano, who helped lead a push to subpoena Alan Shaw, the president and CEO of Norfolk Southern, has introduced legislation in the state Senate that would create an emergency grant program for people affected by the February East Palestine derailment. 
Under the program, residents and small businesses in Pennsylvania within 15 miles of the derailment site would be eligible for grants, which could be used to cover the following expenses: 
Medical costs
Loss of income and value for a small business
Costs related to the cleaning, repair of decontamination of homes
Relocation expenses for those who have permanently moved out of the area, as well as for those who had to temporarily relocate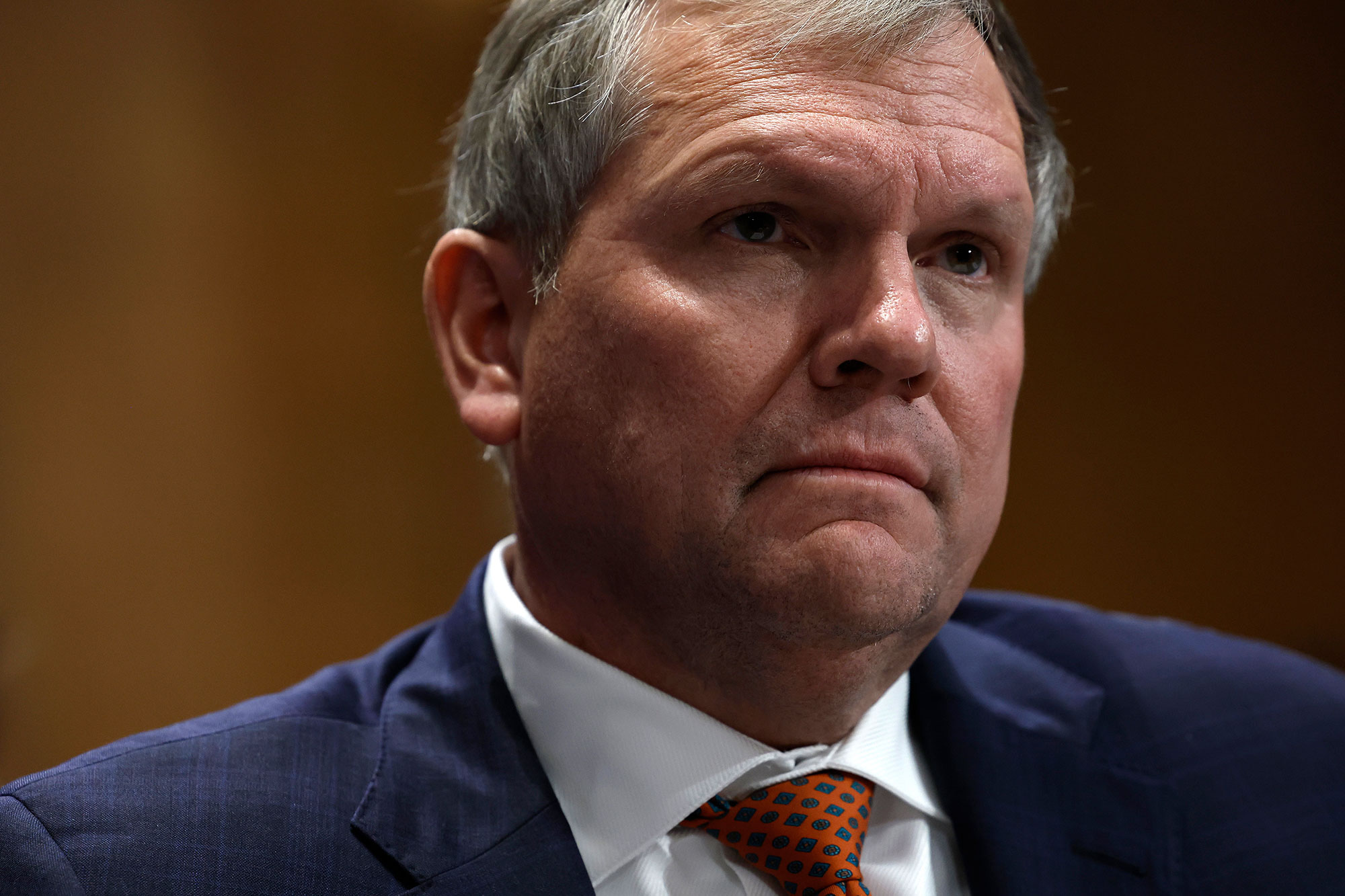 "The citizens of the areas impacted by the train derailment did not ask for this. Businesses will be shuttered, property values will plummet, and personal medical expenses will accrue," Mastriano wrote in a co-sponsorship memo. "I believe the General Assembly needs to take a proactive approach to ensure citizens will be provided with the resources they need to get back on their feet."
Other lawmakers in the Pennsylvania General Assembly have floated rail-related reforms of their own, including Democratic state Rep. Robert Matzie and Republican state Rep. Jim Marshall. 
The bipartisan duo – both of whom represent parts of Beaver County, which shares a border with Ohio – have co-sponsored a yet-to-be-introduced bill that would set minimum staffing requirements, create a reporting system for trains carrying hazardous contents and place restrictions on the length of trains, according to a legislative memo sent to their colleagues in the state House.  
Shaw, during testimony before the General Assembly and Congress, expressed support for some components of the Rail Safety Act. Speaking to the state Senate Veterans Affairs & Emergency Preparedness Committee on March 20, Shaw said: "I certainly appreciate the leadership of the senators who have advanced that act," Shaw said. "There are a number of provisions within that act that we certainly support. That includes enhanced tanker standards, that includes enhanced funding and research and design for wayside detectors, that includes enhanced notification for first responders."
The citizens of the areas impacted by the train derailment did not ask for this.
– State Sen. Doug Mastriano
In an appearance before Congress, Shaw reiterated that he supports some aspects of the bill, but did not offer a full-throated endorsement, according to Yahoo News. 
Procuring power
The coming months will offer a window into whether Norfolk Southern's investments in lobbying and campaign contributions will pay off. 
At the federal level, the railroad has hired two high-profile lobbyists in recent weeks with ties to Senate Majority Leader Chuck Schumer and Republican U.S. Sen. John Cornyn – and lobbying disclosure records kept by the Pennsylvania Department of State show that the corporation has maintained an active presence in Harrisburg as well. 
Since 2007, Norfolk Southern has spent more than $5.4 million on lobbying in Harrisburg, with more than $355,000 spent lobbying state lawmakers in 2022. It was unclear at press time whether Norfolk Southern's lobbying expenditures for the first quarter of 2023 had risen above 2022 levels, as first quarter expense reports aren't due until April 30. 
But the corporation's actions in Washington, D.C. indicate that the railroad is gearing up for a legislative battle. 
Earlier this month, the company brought on Izzy Klein, a former communications aide to Schumer, and Matt Johnson, former chief counsel to Cornyn, to lobby on issues related to rail and surface transportation, according to Politico. 
According to lobbying expense reports submitted to Congress, Norfolk Southern spent more than $2 million at the federal level in 2022, in which the railroad focused on topics ranging from truck weight and length regulations, to railroad staffing requirements and negotiations. 
In an emailed statement to City & State, Connor Spielmaker, a spokesperson for Norfolk Southern, said: "While we can't comment issue-by-issue, our government relations program seeks to educate and inform public officials about issues important to our business, and we engage with policymakers as they shape legislation, regulation and other policies relevant to the railroad. By doing so, Norfolk Southern furthers public policy goals that are consistent with our business and values – which allows us to operate a safe, efficient railroad to serve the U.S. economy by transporting goods for our customers.
The company's political action committee has also made political contributions to Democrats and Republicans on the Senate Environment and Public Works Committee, which recently pressed Shaw on the February crash and subsequent release of vinyl chloride, according to a HuffPost report.
According to Spielmaker, "The Norfolk Southern Corporation Good Government Fund is separate from the government relations program and is a separate, segregated fund under federal law. The GGF is a nonpartisan political fund that allows eligible employees and shareholders to pool their political contributions to provide financial support to candidates and office holders who understand the legislative and regulatory issues important to Norfolk Southern. The GGF is funded entirely through voluntary contributions from eligible contributors and is governed by a steering committee consisting of NS employees."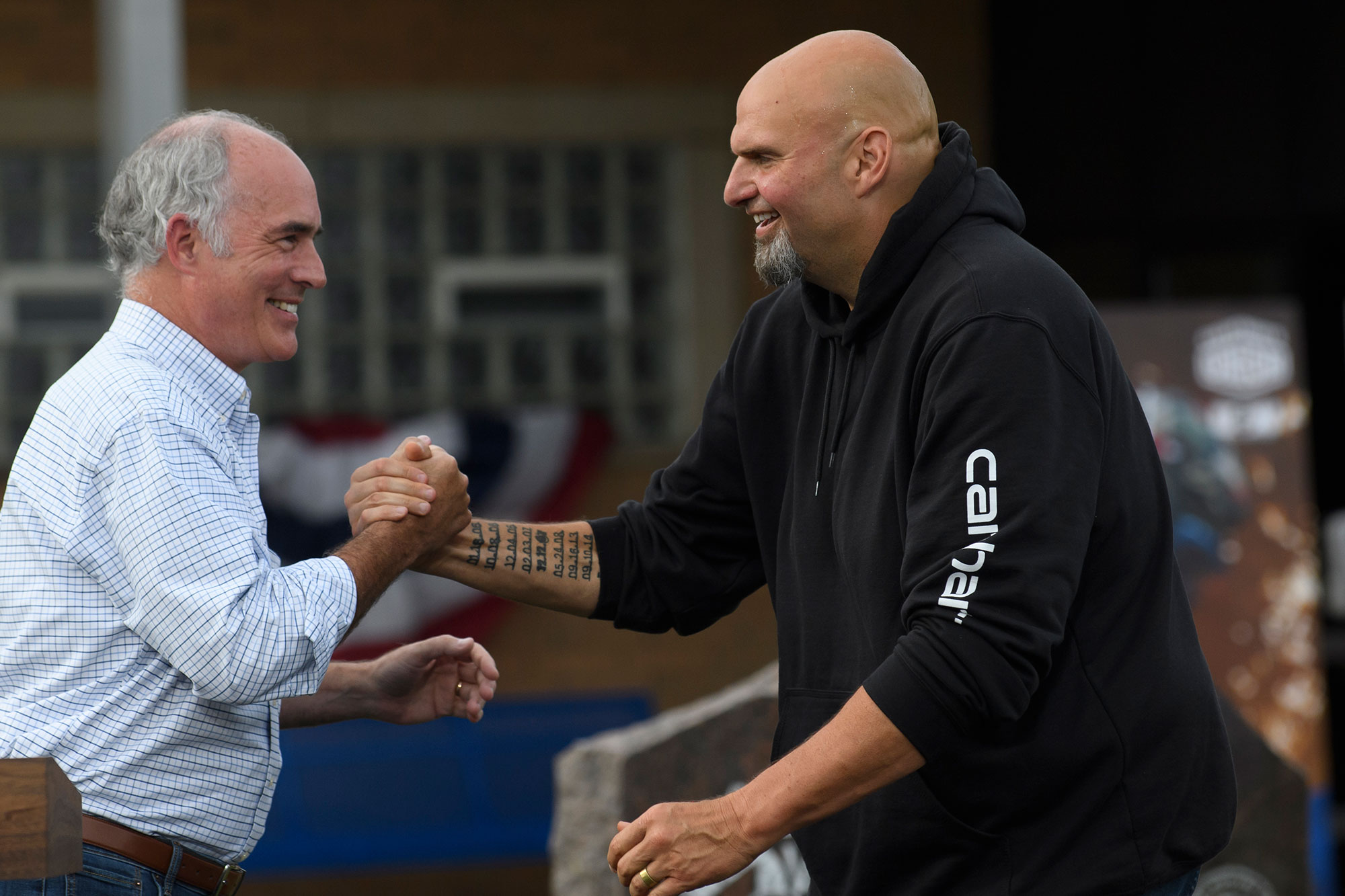 Pennsylvania lawmakers have seen some of that cash, as well. 
Norfolk Southern has made several contributions to legislative leaders in the General Assembly in recent years, including House Speaker Joanna McClinton, Senate President Pro Tempore Kim Ward, Senate Democratic Leader Jay Costa, Senate Majority Leader Joe Pittman and House Minority Leader Bryan Cutler. 
Since 1999, the company's PAC – the Norfolk Southern Corporation Good Government Fund – has contributed the following amounts to state lawmakers, according to data campaign finance data from the Federal Election Commission:
$12,500 to Costa
$8,500 to Ward
$8,200 to Matzie
$7,500 to Cutler
$5,200 to former House Republican Leader Kerry Benninghoff
$3,000 to McClinton
$2,000 to Pittman 
The company has also contributed thousands to all four state legislative campaign committees in Pennsylvania. 
In total, Norfolk Southern's corporate PAC – the Norfolk Southern Corporation Good Government Fund – has contributed upwards of $750,000 to political candidates in Pennsylvania since 1999 – a figure that is far below the amount the railroad has spent on lobbying.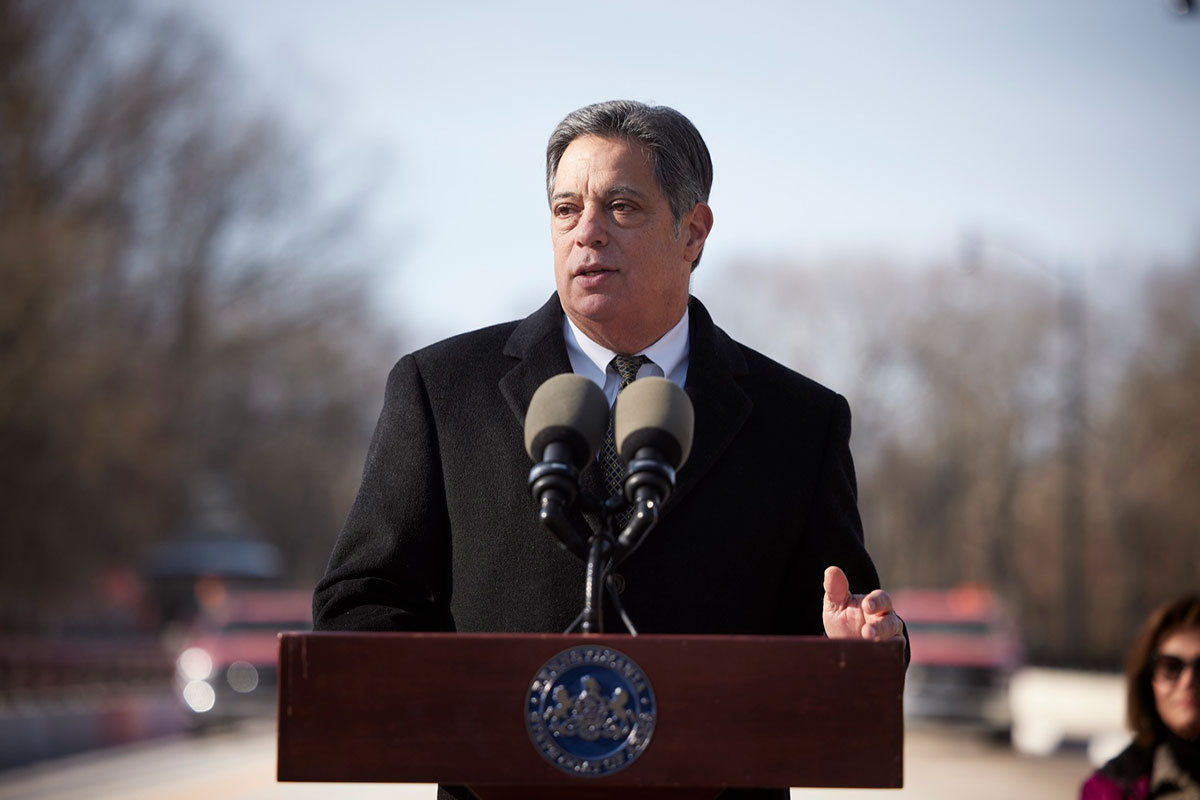 Still, putting large sums of money toward lobbying and campaign contributions is a tactic companies use to obtain access to public officials, said Pat Christmas, the chief policy officer at the Philadelphia-based government watchdog group Committee of Seventy. 
"Generally, in Pennsylvania or anywhere else, when there are well-heeled stakeholders and special interests of any sort who are spending large sums of money either in the electoral process or to lobby, it's to shift and make policy that is favorable to those interests," Christmas said. 
He added that Norfolk Southern will almost certainly look to use its connections in Pennsylvania and beyond as lawmakers seek to pass new legislation regulating trains. 
"This industry – just like any other where its interests are at stake – is going to leverage and use the resources it's spent to influence the political process, to protect itself or advance its interests – and of course maximize profits," Christmas said. 
I certainly appreciate the leadership of the senators who have advanced that act.
– Norfolk Southern President and CEO Alan Shaw
Beth Rementer, a spokesperson for House Majority Leader Matt Bradford, told City & State that Pennsylvanians shouldn't be worried that Norfolk Southern's spending will hinder action on proposals to overhaul rail transportation laws and regulations. 
"Our focus is on ensuring Pennsylvanians are safe and we certainly prioritize public safety over special interests," Rementer said. "In light of the emergency in Ohio and the vast network of rails throughout Pennsylvania, House Democrats are taking steps to improve rail safety and prevent another disaster. 
Rementer added that the House Democratic Caucus will review proposals introduced by members of both parties that are designed to prevent future derailments. 
A spokesperson for the Senate Republican Caucus was contacted by City & State for this story, but did not respond to a request for comment. 
To Christmas, the best way to limit the influence of corporations and other interests is to update the state's campaign finance laws, as Pennsylvania currently has no limits on the amount of money that can be contributed to state lawmakers – a whole separate conversation from rail safety reforms that will also require proper buy-in from the General Assembly.
"A big problem we have in Pennsylvania, especially in terms of money being spent to influence elections, is that Pennsylvania continues to be the Wild Wild West compared to many other states," Christmas said. 
"There have been some lawmakers that have tried to push for reform," he added. "Both sides of the aisle pushed for lobbying reform, pushed for campaign finance reform, but … you've got to get the votes in these chambers. This is always something we're hopeful the next legislature, and in this case the current legislature, will take more seriously."