News & Politics
2022: The Year in Review
City & State takes a look back at the major headlines from this year.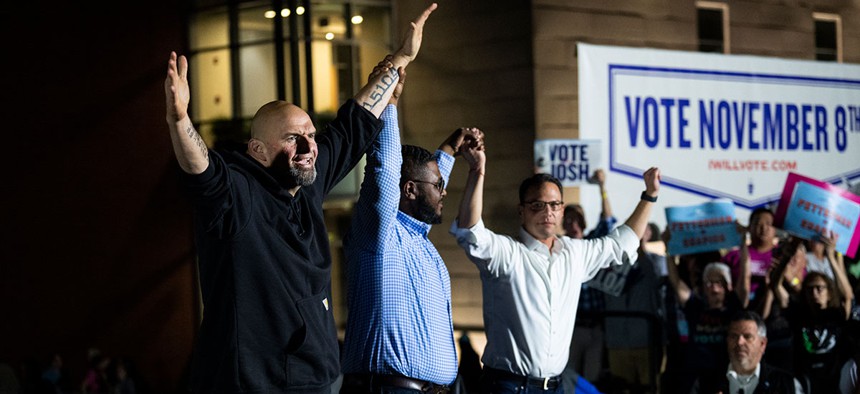 It'll be a long time until 2022 is forgotten among Pennsylvania political circles. It was a year marked by historic elections, the impeachment of a major Philadelphia public official and a battle for control of the state House that, at press time, remains unsettled – and that's all within the last few months. As we bring a close to the calendar year, City & State is taking a look back at the biggest political stories of this year as we prepare for another eventful year ahead. Without further adieu, here is the news that drove Pennsylvania's political conversations in 2022. 
January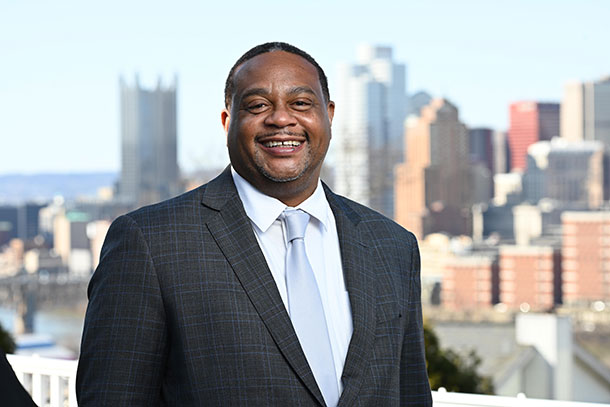 Jan. 3 - Former state Rep. Ed Gainey is sworn in as Pittsburgh's first Black mayor.
Jan. 4 - State Rep. Daryl Metcalfe, one of the General Assembly's most conservative – and polarizing – members, announces his intent to retire at the end of his term. Jan. 4 - State Rep. Austin Davis announces his campaign for lieutenant governor alongside Democratic gubernatorial candidate and Attorney General Josh Shapiro.
Jan. 5 - Candidates meet for first Republican gubernatorial debate. 
Jan. 8 - State Sen. Doug Mastriano announces his campaign for governor at an event that lasted over four hours and included speeches, musical performances, claims of a stolen presidential election and the ceremonial blowing of a shofar.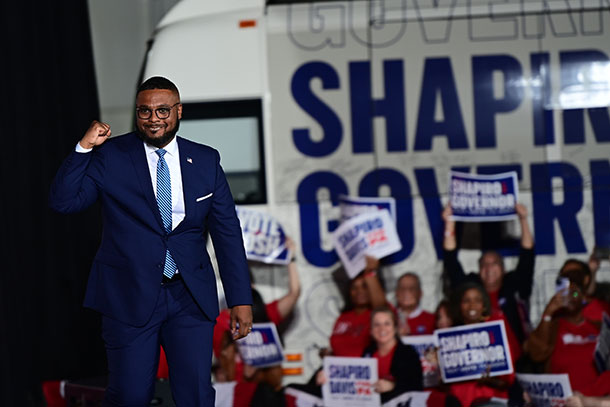 Jan. 11 - Philadelphia attorney George Bochetto joins Pennsylvania's U.S. Senate race.
Jan 12. - House lawmakers approve the state's new congressional map, though it earned opposition from Democrats.
Jan. 13 - The PA AFL-CIO endorses Josh Shapiro for governor.
Jan. 18 - Republicans Dave White and Jeff Bartos gain early momentum in GOP straw polls.
Jan. 20 - The Commonwealth Partners Chamber of Entrepreneurs, one of the most powerful and well-funded political organizations in the state, endorses former U.S. Attorney Bill McSwain for governor.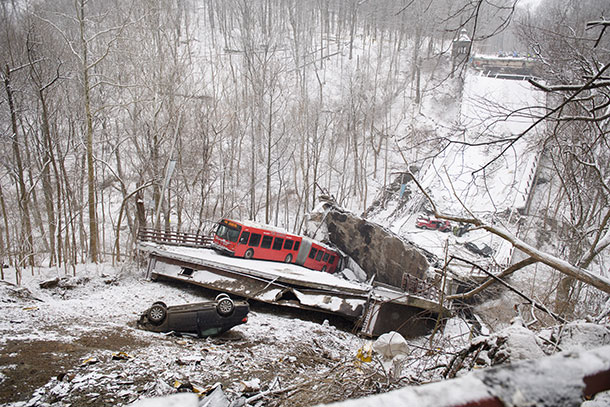 Jan. 25 - U.S. Sen. Ted Cruz campaigns with GOP Senate candidate Dave McCormick in the Lehigh Valley.
Jan. 26 - Wolf vetoes congressional map, sending it to the state Supreme Court.
Jan. 28 - A Pittsburgh bridge collapses on the same day Biden visits the city to speak about infrastructure improvements; Commonwealth Court strikes down Pennsylvania's mail-in voting law.
---
February
Feb. 4 - Dr. Val Arkoosh, a Democrat running for U.S. Senate, suspends her campaign.
Feb. 4 - The Pennsylvania Legislative Reapportionment Commission approves new state legislative maps with a bipartisan vote.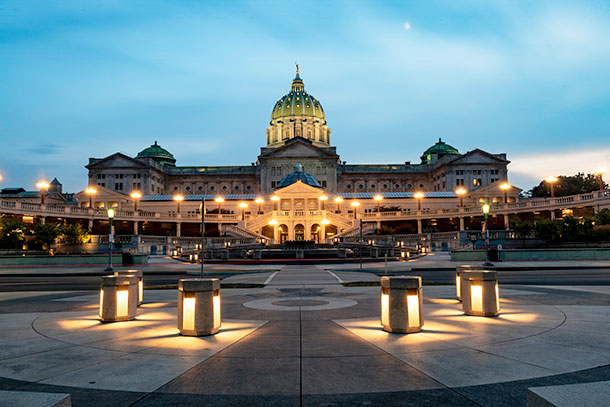 Feb. 8 - Gov. Tom Wolf unveils a $43.7 billion budget proposal during his final budget address to the Pennsylvania General Assembly.
Feb. 11 - State Sen. Scott Martin suspends his campaign for governor after suffering a leg injury.
Feb. 17 - House Majority Leader Kerry Benninghoff pressures the state Supreme Court to suspend use of the state's new legislative maps.Feb. 23 – The Pennsylvania Supreme Court selects a new congressional map from a series of submissions.
---
March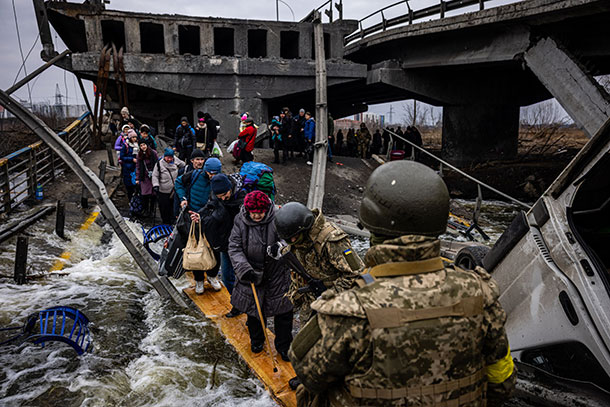 March 4 - Amid calls to take action in response to Russia's invasion of Ukraine, state entities begin divesting from Russian assets and investments, including pulling Russian alcohol from the shelves of state-owned liquor stores.March 8 - Former Secretary of State Mike Pompeo endorses Lisa Scheller in 7th Congressional District.
March 16 - The State Supreme Court upholds state legislative maps approved by the Legislative Reapportionment Commission on Feb. 4.March 17 – Shapiro issues a plan to eliminate a state tax on cell phones and issue gas tax refunds.
March 18 - Pipeline activist Christina "PK Ditty" DiGiulio enters the state's gubernatorial race under the Green Party banner.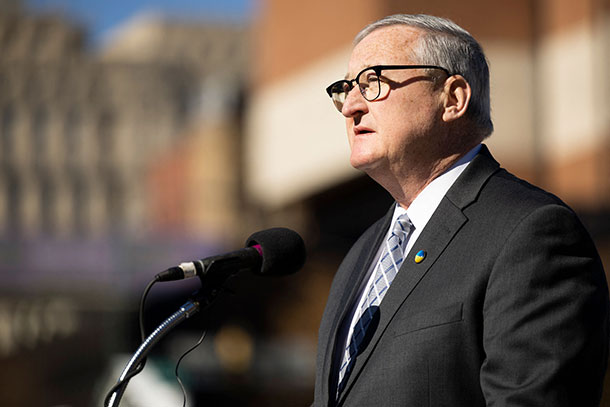 March 29 - A state House committee advances legislation to ban trans women from women's school sports teams.
March 30 - State lawmakers approve bill to block RGGI, the Wolf administration's plan to regulate carbon emissions from the power sector.
March 31 - Philadelphia Mayor Jim Kenney unveils his 2023 executive budget, which came in at around $5.6 billion.
---
April
April 1 - Tony B. Watlington Sr. replaces Bill Hite as the superintendent of the Philadelphia School District. 
April 3 - U.S. Rep. Conor Lamb and state Rep. Malcolm Kenyatta meet for a U.S. Senate debate, which frontrunner John Fetterman skipped.
April 6 - State court blocks RGGI.
April 11 - Dr. Mehmet Oz, a Republican candidate for Senate, gets an endorsement from former President Donald Trump.
April 12 - Jake Corman, the president pro tempore of the state Senate and a gubernatorial hopeful, plans to drop out of the state's race for governor, then decides to remain in the race following a call with Trump.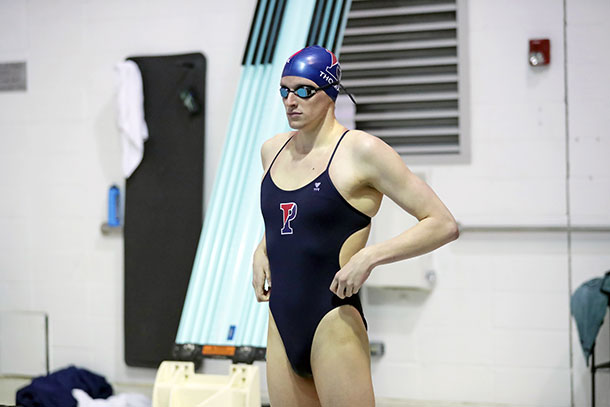 April 12 - The state House passes legislation banning transgender women from competing on women's school sports teams. 
April 12 - McSwain gets an anti-endorsement from Trump, who calls McSwain "a coward" who "let our country down" for failing to investigate Trump's unsubstantiated 2020 election fraud claims.  
April 18 - Pennsylvania agriculture officials identify the first case of highly pathogenic avian influenza in Lancaster County.
April 19 - Doug Mastriano releases a policy plan outlining what he would do in his first 100 days in office if elected.
---
May
May 6 - Trump visits Pennsylvania to stump for Dr. Mehmet Oz and hints at another presidential bid in 2024.
May 12 - Jake Corman drops out of the Republican primary race for governor for real this time, endorsing Lou Barletta in an attempt to slow Doug Mastriano's momentum before the election. Democratic U.S. Senate candidate and Lt. Gov. John Fetterman suffers a stroke just a few days before the May 17 primary election. 
May 14 - Former President Donald Trump endorses Doug Mastriano just days before Pennsylvania's GOP gubernatorial primary, calling Mastriano a "fighter like few others."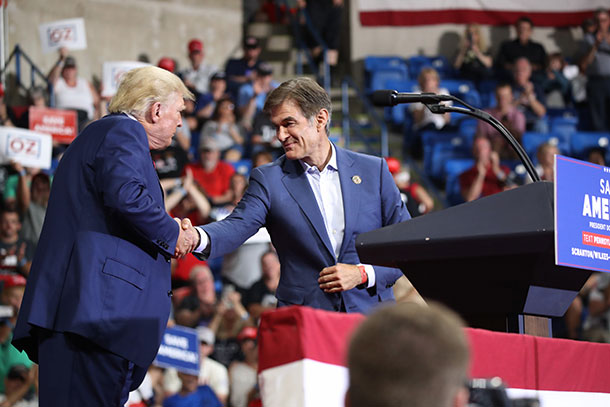 May 15 - John Fetterman announces that he is recovering in the hospital after suffering a stroke, which was caused by atrial fibrillation, an irregular heart rhythm. 
May 15 - The Commonwealth Partners Chamber of Entrepreneurs pulls its support for McSwain, instead endorsing former U.S. Rep. Lou Barletta as Republicans attempted to slow Mastriano's momentum in the GOP gubernatorial primary.
May 17 - Primary Election Day
May 17 - Senate President Pro Tempore Jake Corman temporarily takes over as acting lieutenant governor after Fetterman revealed he was undergoing a heart procedure to implant a pacemaker with a defibrillator.
May 17 - John Fetterman, Josh Shapiro and Doug Mastriano win their respective primary races, while the GOP U.S. Senate primary battle between Dr. Mehmet Oz, Dave McCormick and other contenders remain too close to call.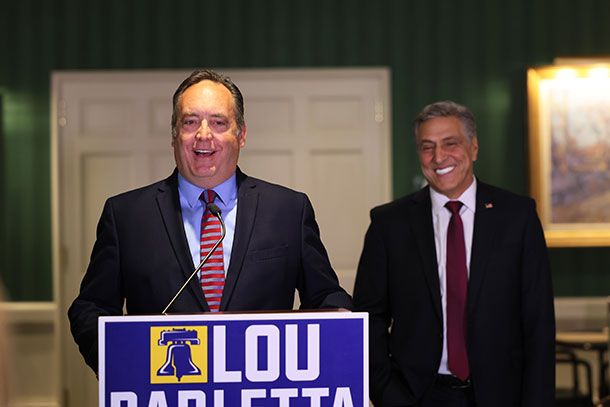 May 23 - House lawmakers on both sides of the aisle remember K. Leroy Irvis with special "day of action."
May 24 - Leigh Chapman, Pennsylvania's acting secretary of state, says the state's Republican Senate primary is likely headed toward a recount since the race's two leading candidates remained separated by less than 1,000 votes.
May 25 - Democrats in the state Capitol call for gun law changes after Uvalde shooting in Texas.
May 25 - Newly elected AFL-CIO President Frank Snyder resigns amid sexual misconduct allegations.
May 31 - Republican Senate candidate Dave McCormick asks for a hand recount of ballots in 12 counties.
---
June
June 3 - Dave McCormick concedes to Oz in Pennsylvania's GOP Senate primary after a bitter feud with the celebrity doctor.
June 3 - John Fetterman says he should have taken his health "more seriously" prior to his stroke, and reveals that he first learned he had a heart condition – atrial fibrillation – in 2017. Fetterman also says he has been diagnosed with cardiomyopathy, a broad, catch-all term for a heart muscle disorder. 
June 7 - In concert with leaders from American Promise, state lawmakers introduce an effort to give states more power to regulate political contributions.
June 8 - Lawmakers pressure the Wolf administration to end his bridge tolling plan.
June 9 - A statewide recount of the state's GOP U.S. Senate primary results confirms that Dr. Mehmet Oz defeated Dave McCormick by fewer than 1,000 votes, making Oz the state's Republican nominee.June 10 - U.S. Rep. Liz Cheney – a Republican member on the U.S. House committee investigating the Jan. 6, 2021 U.S. Capitol attack, said Pennsylvania U.S. Rep. Scott Perry sought a pardon from former President Donald Trump following the riot, a claim that Perry called "a ludicrous and soulless lie."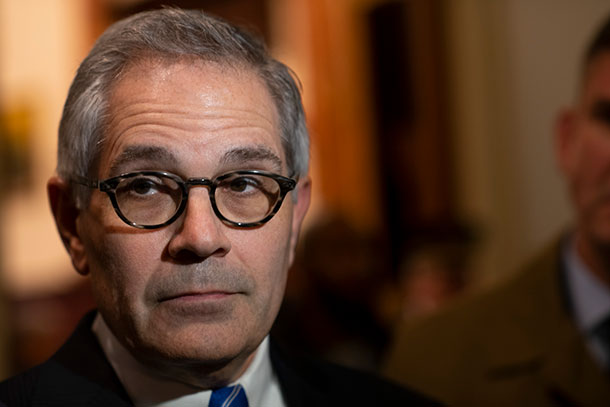 June 13 - Republicans in the state House announce they will seek to impeach Philadelphia District Attorney Larry Krasner, citing violent crime levels in the city and Krasner's legal philosophy.
June 18 – State Sen. Sharif Street is elected the new chair of the Pennsylvania Democratic Party, beating out Jerry Lawrence, who was backed by Democratic gubernatorial nominee and now Gov.-elect Josh Shapiro.
June 21 – In footage revealed by the Jan. 6 committee, House Speaker Bryan Cutler says post-election calls from Trump lawyer Rudy Giuliani were "inappropriate," adding that his family faced protests at their home after Trump allies pressured the speaker.  
June 23 - Philadelphia City Council approves a $5.8 billion budget proposal that included increased funding for police an anti-violence programs, as well as an allocation for property tax relief.
June 24 - The U.S. Supreme Court overturns the 1973 Roe v. Wade ruling that outlined a federal right to abortion access, leaving state lawmakers to decide on abortion regulations.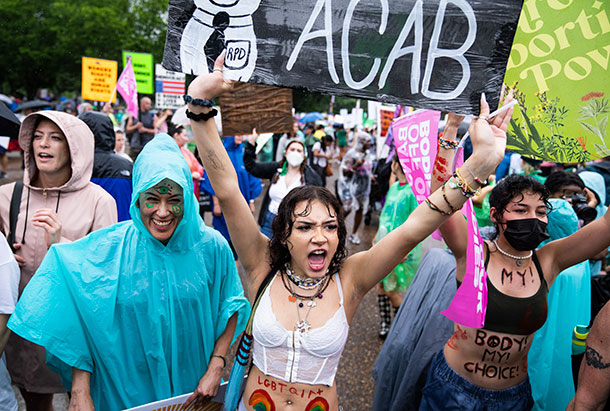 June 28 - Top budget negotiator says on-time budget is unlikely as controversy erupts over the University of Pittsburgh's funding.
June 29 - Lawmakers approve bill that would ban trans women from competing on women's school sports teams. On the same day, Four Democrats join Republicans in voting to form a state House committee to investigate Philadelphia District Attorney Larry Krasner. 
June 30 - Wolf and lawmakers miss annual budget deadline; Trump weighs in on Pennsylvania's budget negotiations, calling for a bill expanding poll watcher access to be tied to the state budget. That didn't happen. 
---
July
July 1 - State Rep. Matt Dowling says he won't run for reelection after being charged with a DUI in relation to a car accident that occurred a month earlier.
July 2 - Just in time for the Fourth of July, state lawmakers approve legislation that would give local governments more power to regulate the use of consumer-grade fireworks.
July 5 - After two police officers were shot in the city during Fourth of July festivities, Philadelphia Mayor Jim Kenney says he'll be "happy" when he's no longer mayor, sparking outrage in political circles. 
July 6 - Former Republican U.S. Rep. Charlie Dent endorses Democrat Josh Shapiro for governor, calling Shapiro's opponent, Doug Mastriano, "an extremist who is a threat to the rule of law and the constitutional order."
July 7 - House approves 45.2B budget proposal, which includes a new $45 million election funding grant program and a new child tax credit, among a host of other investments. 
July 8 - The Senate advances a raft of proposed changes to the state constitution, including universal voter ID and language that would declare there is no right to an abortion in Pennsylvania. The chamber also approves the budget package sent to them by the state House.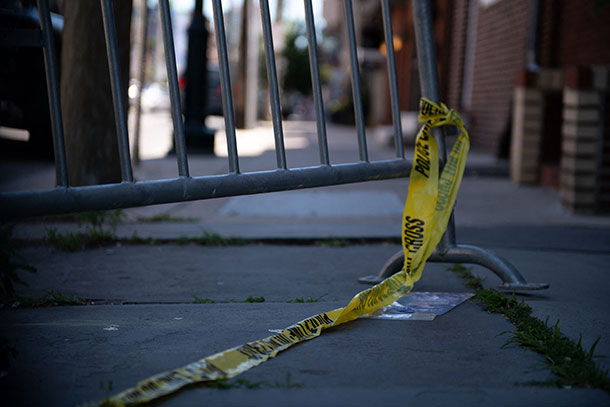 July 11 - House Speaker Bryan Cutler names five state representatives to the House Select Committee on Restoring Law and Order, tasked with investigating crime in Philadelphia, as well as the city's Democratic district attorney. 
July 12 - Wolf takes executive action in response to the U.S. Supreme Court's Dobbs decision on abortion access.
July 19 – A majority of Pennsylvania's congressional delegation votes to codify same-sex marriage protections into federal law as Congress looks to preemptively protect LGBTQ marriage rights. 
July 22 - Former U.S. Ambassador to the United Nations Nikke Haley endorses Dr. Mehmet Oz for U.S. Senate, calling Oz a "conservative leader" and "innovator."
July 25 to July 27 – Republican legislative leaders call on university officials across the state to rethink tuition increases, with state Sen. Doug Mastriano saying: "Pennsylvania's families simply cannot afford a tuition hike in addition to the rising costs in other parts of the economy."
July 29 – Jon Stewart, former host of The Daily Show, gets into a public war of words with U.S. Sen. Pat Toomey over Toomey's vote on a bill that expands health care benefits for veterans exposed to toxic burn pits. 
---
August
Aug. 1. - Most Republican members of the state's congressional delegation endorse Doug Mastriano for governor, adding that Mastriano's "passion for life, freedom and liberty" made him the "clear" choice in the race.
Aug. 2 - The Pennsylvania Supreme Court upholds the state's mail-in voting law, Ruling that Act 77 does not violate the state constitution. 
Aug. 9 - U.S. Rep. Scott Perry tells Fox News that FBI agents seized his cell phone one day after the bureau raided former President Trump's Mar-a-Lago estate. Perry called the seizure an "unnecessary and aggressive action."
Aug. 12 - Dr. Mehmet Oz agrees to five Senate debates, and his campaign hits Fetterman over his absence from the campaign trail, accusing him of hiding from Pennsylvanians as he recovered from a stroke.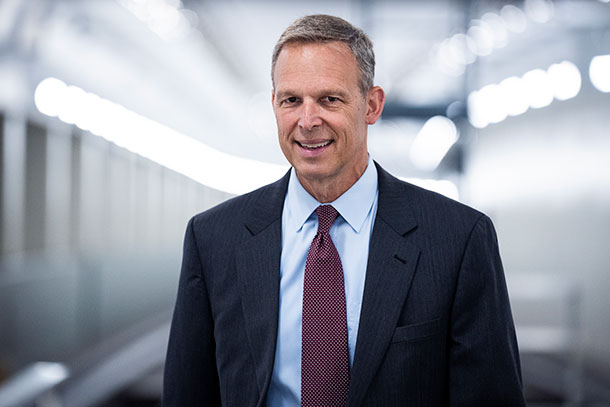 Aug. 15 - Did somebody say crudités? A video of Dr. Mehmet Oz attempting to show how inflation has impacted the cost of groceries goes viral after Oz referred to a vegetable tray as "crudités" – prompting many on social media, including Oz's opponent, to mock the Republican over the gaffe. 
Aug. 16 - Wolf signs executive order aimed at discouraging the use of conversion therapy on LGBTQ individuals.
Aug. 17 - Two former Pennsylvania judges – Mark Ciavarella and Michael Conahan – are ordered to pay $200 million in damages to children they sent to for-profit jails as part of the "Kids for Cash" scandal. 
Aug. 19 - Florida Gov. Ron DeSantis travels to Pittsburgh to stump for Doug Mastriano in Pennsylvania's governor's race, telling voters they have "an opportunity to make Pennsylvania free" in November. 
Aug. 23 - Krasner says he will not comply with a subpoena issued by the state House panel investigating crime in Philadelphia, while framing the probe as an effort to throw out Philadelphia votes. 
Aug 24. - Perry sues the U.S. Department of Justice, claiming that the U.S. Constitution – as well as attorney-client privilege – prohibited federal agents from taking his cell phone earlier in the month. 
Aug. 30 - John Fetterman declines to participate in a debate hosted by KDKA-TV in Pittsburgh, citing his ongoing stroke recovery. The Oz campaign responded with a tongue-in-cheek list of concessions they would provide to Fetterman, sparking a war of words between the two campaigns.
Aug. 30 - President Joe Biden visits Wilkes-Barre to give a speech focused on his administration's commitment to law enforcement and public safety. 
Aug. 31 - Josh Shapiro criticizes Doug Mastriano for wearing a Confederate Army uniform during a faculty photo at the Army War College in 2014. 
---
September
Sept. 1 - President Joe Biden gives a televised speech outside Independence Hall in Philadelphia, where he called out "MAGA Republicans" and said the U.S. is in a "battle for the soul of our nation."
Sept. 1 – Gov. Tom Wolf announces his administration has reached an agreement with legislative leaders to advance a proposal in 2023 that would create a two-year legal window for some childhood sexual abuse survivors to sue their abusers. 
Sept. 1 - Gov. Tom Wolf announces the Marijuana Pardon Project, which is designed to provide pardons to those with "minor, nonviolent" marijuana convictions.
Sept. 6 - U.S. Sen. Pat Toomey rips into John Fetterman for not debating Dr. Mehmet Oz, accusing Fetterman of dodging attempts to debate Oz on the issues, saying Fetterman is "doing everything possible to avoid debating those differences."
Sept. 8 - Wolf signs executive order expanding access to voter registration applications.
Sept. 12 - Conservative lawmakers in the General Assembly hold the 17th annual Right to Keep and Bear Arms rally on the Capitol steps in Harrisburg. 
Sept. 13 - Lawmakers in the state House vote 162-38 to hold Philadelphia District Attorney Larry Krasner in contempt of the House for failing to comply with a legislative subpoena.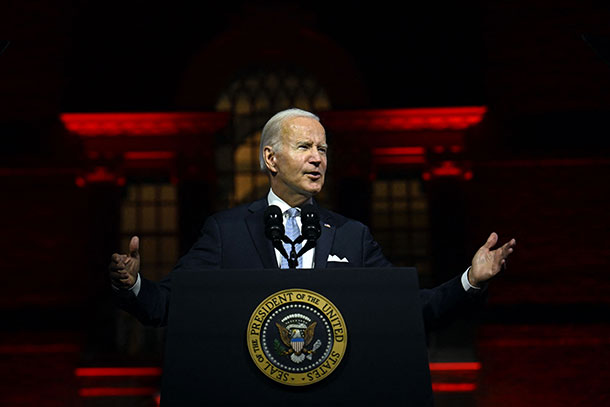 Sept. 14 - During a hearing hosted by the House State Government Committee, Acting Secretary of State Leigh Chapman details the department's midterm election preparations, noting that election results will likely be delayed due to a lack of time for county officials to pre-canvass ballots.
Sept. 19 - More than 5,000 people attend the second Pennsylvania March for Life in Harrisburg – an event attended by lawmakers, advocates and residents opposed to abortion. 
Sept. 23 - Dr. Mehmet Oz releases his medical records in an effort to pressure Fetterman to release medical documentation of his own. 
Sept 20 -  A controversial "Parental Bill of Rights" proposal is introduced by Republicans in Harrisburg, prompting concerns within the LGBTQ community that the measure will discriminate against LGBTQ Pennsylvanians. 
Sept. 29 - The state House Select Committee on Restoring Law and Order holds a series of hearings on crime in Philadelphia. District Attorney Larry Krasner was not in attendance, despite expressing a desire to testify before the committee. 
Sept. 27 - Jim Kenney bans guns in parks and rec centers through a new executive order, a move that attracted criticism from other leaders in the city. 
---
October
Oct. 7 - Wolf pushes back on President Joe Biden's call for state action on marijuana convictions, saying he can't issue unilateral pardons. 
Oct. 11 - The U.S. Supreme Court vacates a lower court ruling on undated mail-in ballots in a case centered around a 2021 Lehigh County judicial race, prompting Acting Secretary of State Leigh Chapman to reiterate that counties should still count mail-in ballots that lack a handwritten date. 
Oct 19. - John Fetterman releases a new doctor's note that says Fetterman is "recovering well" from the stroke he suffered in May, and that the lieutenant governor has "no work restrictions and can work full duty in public office."
Oct. 21 - Krasner travels to the Pennsylvania Capitol, where he speaks with reporters about the House-led investigation into his office. He says the probe is politically charged and calls it an effort to "erase Philadelphia's votes."
Oct. 24 - The GOP-led committee investigating Krasner releases an interim report blaming the district attorney for rising crime rates in Philadelphia.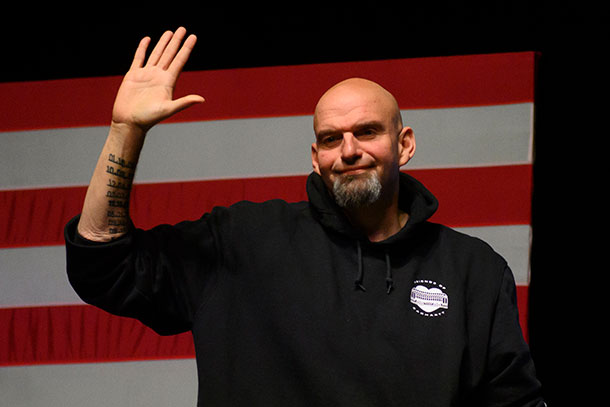 Oct. 24 - Acting Secretary of State Leigh Chapman says counting votes in Pennsylvania's midterm elections could take days due to a provision in state law that prevents counties from counting ballots prior to Election Day. 
Oct. 25 - Philadelphia City Controller Rebecca Rhynhart resigns from her post and announces a run for mayor hours later, promising to make public safety and education top priorities in office. 
Oct. 25 - Fetterman and Oz meet for their first and only debate of the campaign in an hour-long event that highlighted their views on abortion, public safety and fracking. It also marked the first time Fetterman took the debate stage since suffering a stroke.
Oct. 26 - House Republicans announce they are filing articles of impeachment against Krasner, citing misbehavior in office. 
Oct. 28 - In a single day, lawmakers introduce and pass a $2 billion tax credit package, known as the PA EDGE Program, which was developed behind closed doors and is designed to incentivize the development of a regional hydrogen hub in Pennsylvania through tax breaks to targeted industries. 
---
November
Nov. 1 - Approximately 300 state and local officials criticize Oz's debate comments on abortion, in which he suggested that abortion decisions should be left up to women, doctors and "local political leaders."
Nov. 1 - The Pennsylvania Supreme Court directs counties not to count mail-in ballots that lack a handwritten date, while deadlocking on whether counting undated ballots would violate federal law. 
Nov. 3 - Gov. Tom Wolf signs a $2 billion tax credit proposal that will provide economic incentives to hydrogen producers, semiconductor manufacturers, milk processors and petrochemical manufacturers. 
Nov. 5 - Three presidents campaign in the commonwealth ahead of the midterms, with incumbent President Joe Biden and former presidents Barack Obama and Donald Trump all stumping for candidates just days before Election Day.
Nov. 8 - It's Election Day! Candidates for statewide office – as well as voters all across the state – cast their ballots in the state's midterm elections for governor, U.S. Senate and many other races. 
Nov. 8 - Shapiro is declared the winner of the state's gubernatorial election, while his opponent holds off on conceding. Shapiro will end up securing more than 3 million votes in his 14-point win over Mastriano.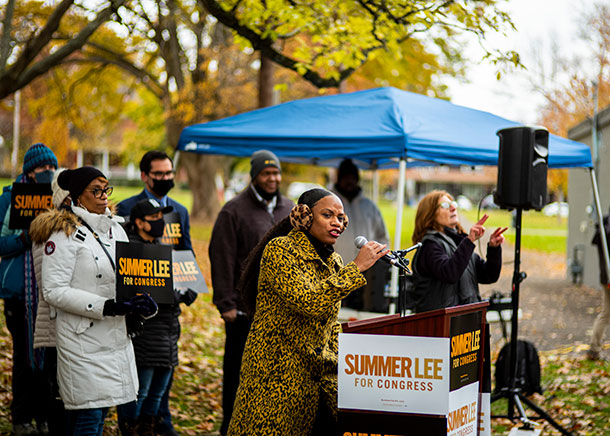 Nov. 8 - Summer Lee's election to Congress makes her the first Black woman elected to Congress in Pennsylvania, while Austin Davis is elected the state's first Black lieutenant governor. 
Nov. 9 - After Fetterman declared victory the night prior, Oz concedes Pennsylvania's Senate race to Fetterman, congratulating the incumbent lieutenant governor on his statewide victory. 
Nov. 9 - Democrats in the state House hold a press conference in Philadelphia where they claim they have won control of the state House while a few races remain uncalled. 
Nov. 13 - Mastriano concedes the governor's race to Shapiro: "Josh Shapiro will be our next governor and I ask everyone to give him the opportunity," Mastriano told followers in a Facebook Live video. 
Nov. 15 – The House Judiciary Committee approves articles of impeachment against Krasner, sending them to the full chamber for a vote. 
Nov. 15. - Senate Majority Leader Kim Ward is elected by colleagues as the chamber's next President Pro Tempore, making her the first woman to hold the role and highest-ranking woman in state government.
Nov. 15 - Republican state Sen. Joe Pittman is elected by his caucus to be the Senate's next majority leader following Ward's move to president pro tempore. 
Nov. 16 - The state House votes 107-85 to send articles of impeachment against Krasner to the state Senate for a trial. The same day, Ward says the Senate can't ignore the articles, hinting that a trial is imminent.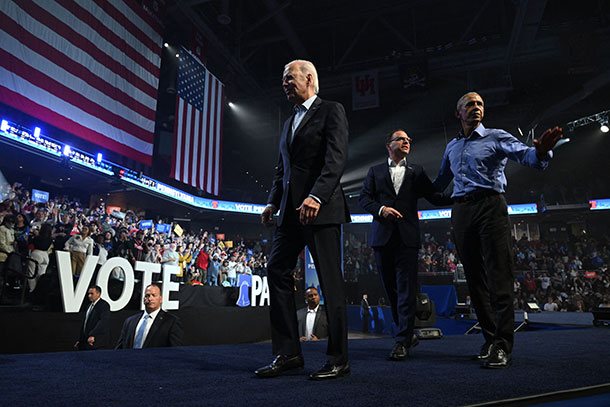 Nov. 16 - Shapiro begins the gubernatorial transition process and holds a press conference with Gov. Tom Wolf. He also names some initial staff to his transition team.
Nov. 18 - State Rep. Todd Stephens concedes to Democratic challenger Melissa Cerrato in the 151st House District, giving Democrats a one-seat majority in next year's legislative session.
Nov. 21 - Krasner responds to the House's impeachment vote for the first time, accusing lawmakers of attempting to silence Philadelphia voters who reelected him. 
Nov. 22 - House Republicans elect their leaders for the 2023-24 legislative session, choosing Bryan Cutler as caucus leader. However, Cutler says Republicans aren't ready to concede the majority to Democrats, noting that there will be a one-seat vacancy early next session, creating a 101-101 tie.
Nov. 23 - Senate Republican leaders indicate that they will soon take procedural steps to begin Krasner's impeachment trial. 
Nov 29 - Nov. 30 - The Senate votes on a series of procedural motions to set up a January trial to consider the articles of impeachment against Krasner.
Nov. 30 - Former Philadelphia City Council member Helen Gym announces that she is running for mayor of Philadelphia during a speech at the William Way LGBT Community Center.
Nov. 30 - House Speaker Bryan Cutler announces that a special election for the late state Rep. Tony DeLuca's House seat – which could determine control of the chamber – will be held on Feb. 7, 2023. 
---
December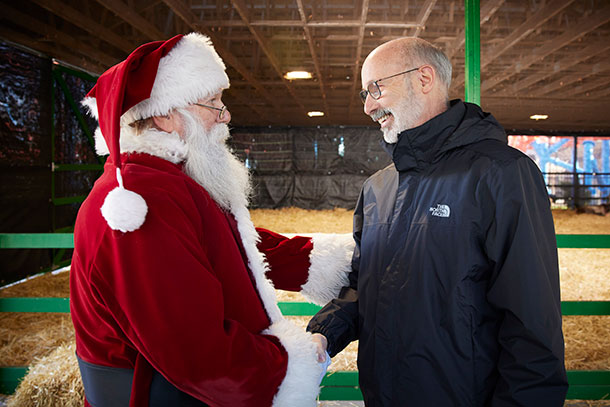 Dec. 1 - Shapiro hires longtime aide Dana Fritz as his chief of staff. Fritz will serve as one of Shapiro's top advisers and oversee the day-to-day operations of his office. 
Dec. 1 - Fetterman, who is still lieutenant governor, announces a special election for Jan. 31 to fill the seat vacated by state Sen. John Gordner, who is leaving to serve as counsel to the Senate prescient pro tempore. 
Dec. 2 - Fetterman names Joe Pierce, a Philadelphia political strategist and organizer, as the state director for his U.S. Senate office. Pierce worked as Fetterman's statewide political director during the Senate campaign.